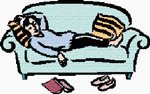 Catheter
Ackrad Laboratories, Cranford, NJ, introduces its improved Esophageal Balloon Catheter Set for Intra-thoracic Pressure Monitoring that measures lung compliance in ventilator and sleep apnea patients. The 5 Fr, radiopaque catheter features a 3- to 4-cc air capacity, PTFE-coated stylet, proximal Y-connector, and female luer connector. The set includes an 87-cm banded, latex-free balloon catheter; 10-cm soft balloon; pressure monitoring extension; and three-way stopcock.(908)276-6390; www.ackrad.com.
---

Nasal CPAP Mask
Hans Rudolph Inc, Kansas City, Mo, has designed a new nasal continuous positive airway pressure (CPAP)/bi-level mask for obstructive sleep apnea therapy. The mask is soft and light, and has low dead space with multiple face sealing options to guarantee a good seal and comfort during CPAP therapy. Patients can choose from three sealing surfaces including a soft silicone rubber mask flange, a soothing Ultimate Seal™ gel accessory, or a new lightweight, supersoft Comfort Seal™ foam accessory. An adjustable nose strap on the mask allows for additional custom fitting and forms to the contour of the nose. The mask is available in three sizes. The headgear comes in two styles including mesh net and strap-only. (816) 363-5522; www.rudolphkc.com.
---

Sleep Screening Device
SensorMedics, Yorba Linda, Calif, offers the AlphaScreen for ambulatory screening of sleep-related breathing disorders. Designed for unattended data collection, the AlphaScreen can be prepared in the laboratory, a physician's office, or the patient's home. Data are automatically scored and available to print to Hewlett-Packard compatible printers, without the use of a PC interface. The device features Auto Start, which enables automatic data collection at a preset start time, and a Yoke Box that incorporates a snoring microphone, body position sensor, and pressure transducer for continuous positive airway pressure/bi-level positive airway pressure system and nasal pressure signals. (800) 231-2466; www.sensormedics.com.
---

Nasal Mask
Fisher & Paykel Healthcare, Laguna Hills, Calif, announces the Aclaim nasal mask for use with continuous positive airway pressure or bi-level therapy. The patented Glider mechanism allows the headgear to move while the mask stays stationary, preventing air leaks. The Glider hooking mechanism allows the mask to be easily fitted and removed and prevents the need for constant strap readjustment. Conforming foam and silicone enhance user fit, while the bias flow diffuser reduces mask noise and drafts. Available in two sizes, the Aclaim is fully assembled and ready for use. (800) 446-3908; www.fphcare.com.
---

Neurodiagnostic System
LaMont Medical Inc, Madison, Wis, introduces the LaForce™ family of neurodiagnostic systems. In addition to routine electroencephalography (EEG), portable EEG, and epilepsy monitoring, a complete polysomnography sleep system is available, all with digital video. The newly released range of miniature, digital LaMont Sleep Amplifiers is developed with LaMont's proprietary PANBUS® technology. (608) 827-9000.
---

Sleep System
Nihon Kohden, Foothill Ranch, Calif, offers its Polysmith Sleep Systems with new configurations. Customers choose from one- and two-bed dedicated sleep systems, multimodality and portable EEG/sleep combination systems and the ambulatory recorder. A networking utility allows remote monitoring, scoring, and configurable remote scoring stations. Polysmith Lite and multiple digital video options are also available.
(800) 325-0283; www.nkusa.com.
---

Oximeter Probe
Neuro Supplies Inc, Waterford, Conn, announces the availability of replacement oximeter probes in standard lengths of 4, 10, and now 25 feet. Additional custom lengths are also available. The finger probes are designed to fit most of the oximeters currently used in sleep laboratories. (800) 638-7693; www.neurosupplies.com.