Diagnostic Laboratory Indicted for Fraud and Illegal Kickbacks
A California medical diagnostic testing company, SDI Future Health Inc, Westlake Village, Calif, which operated clinics in Las Vegas, and its two top corporate officers have been indicted on federal health care fraud, money laundering, and tax evasion charges, announced Daniel G. Bogden, United States Attorney for the District of Nevada. Todd Stuart Kaplan and Jack Brunk were recently indicted by the Federal Grand Jury in Las Vegas and charged with one count of Conspiracy to Commit Health Care Fraud; 124 counts of Health Care Fraud; one count of violating the Medicare Anti-Kickback statute; one count of Conspiracy to Commit Money Laundering; and 10 counts of Attempt to Evade or Defeat Tax.

According to the indictment, the SDI defendants were in the business of providing medical diagnostic testing services to the medical community. The object of the scheme was to enrich the SDI defendants by selling and obtaining reimbursement for medical tests that were unnecessary and not medically needed, and for billing health care benefit programs for services not performed. It was a further part of the scheme to defraud that the SDI defendants induced physicians, including Las Vegas physicians, to accept remuneration or "kickbacks" from SDI in exchange for referring patients to SDI laboratories. During the relevant time frame, SDI treated in excess of 15,000 patients. The estimated loss to the victims is approximately $22 million. The indictment alleges that if convicted, the defendants shall forfeit approximately $24 million to the US government because the monies were derived from the proceeds of their offenses.
---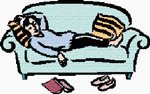 Morning Sunlight Improves Sleep
St Louis University School of Medicine is exploring whether morning sunlight can help elderly nursing home residents sleep better. "Many nursing home residents have difficulty sleeping at night," says Julie Gammack, MD, a SLUCare geriatrician and assistant professor of geriatrics at St Louis University School of Medicine. "While one approach to this problem is giving medication that promotes sleep, another solution may be to provide natural sunlight exposure." A small pilot study Gammack conducted found that nursing home patients who were exposed to natural light had improved sleep quality. They had less difficulty falling asleep, fewer episodes of wakefulness during the night, and greater satisfaction with the amount of sleep they got. "If sunlight improves sleep for residents of nursing homes, they might not request as many sleeping medications," Gammack says. "If this inexpensive and easy method of helping patients sleep better proves to be effective, we could see fewer drug-related side effects and drug-to-drug interactions because we'll prescribe fewer sleeping pills."
---
Book Review: How to Successfully Market Your Sleep Center or Sleep Lab
Ten years ago, the need for a book on how to market a sleep laboratory was perceived as minimal. But with growing awareness among the public and medical professionals about sleep breathing disorders, sleep laboratories/centers have proliferated across the United States. It is a given; growing awareness and increased competition have created a greater need for sleep centers and laboratories to market their services.

The Sleep Center Management Institute (SCMI) released a new publication this year—a marketing manual, How to Successfully Market Your Sleep Center or Sleep Lab, authored by Valerie Swift who is a 14-year health care marketing professional with special focus in the field of sleep diagnostics as well as a member of the SCMI Advisory Team.
Swift has developed this practical marketing guide to help you better understand the process of marketing and how to apply it to your center or laboratory, whether you are a seasoned sleep-marketing professional, or you have never done anything like this before. The manual is well planned and formatted with each topic being well addressed, utilizing easy-to-follow illustrations and interactive worksheets to enable you to actively participate in selecting, planning, organizing, and managing your own marketing strategies and programs. Swift does a thorough job of explaining the marketing process while providing examples and ideas for each step.
How to Successfully Market Your Sleep Center or Sleep Lab topics include: Why Must I Market My Sleep Lab?; What Is Marketing?; The Process of Marketing; Building a Plan for Profitability; The Basics of Marketing; Advanced Techniques of Marketing; Building a Customer Oriented Staff; Enhancing Your Referral Network; Expanding Your Reach with Education; Spending Your Marketing Dollars Wisely; and the Manager of Your Marketing.
For more information on How to Successfully Market Your Sleep Center or Sleep Lab or to sign up for the free SCMI Sleep Alert e-mail service, contact SCMI at (888) 556-2203, e-mail: [email protected], or visit the Web site at www.sleepcmi.com.
---

Insomnia in Elderly Linked to Risk of Falls
In nursing homes across the country, elderly people with insomnia often go untreated because of the perception that sleeping pills increase the risk of falls and injuries that are a bane of old age. But a large new University of Michigan Health System study suggests that the real culprit may be the underlying insomnia, rather than the medications used to treat it. Residents with untreated, or partially treated, sleeplessness have a much higher risk of falls than those who take sleep medications and get relief from their insomnia. Even though medications are only one way of treating insomnia, the new finding has implications for the way sleep problems are addressed—or not addressed—in nursing homes and perhaps for the prevention of falls that often trigger major health crises in the elderly. "Many physicians assume that when an older patient has insomnia, and is given a hypnotic drug to help induce sleep, the drug will make the patient likely to fall and develop a hip fracture," says U-M sleep specialist Alon Avidan, MD, MPH, first author of the study published online by the Journal of the American Geriatrics Society. "But our findings suggest that people whose insomnia is effectively treated are less likely to fall than untreated insomniacs."
---
Snoring and Daytime Sleepiness in Preeclamptic Women
The third trimester of pregnancy makes many women feel more sleepy than usual. Approximately 30% of all pregnant women snore because of increased swelling in their nasal passages, which can block airways; however, a recent study in the March issue of Sleep Medicine looked at whether snoring and daytime sleepiness are linked in pregnancy and preeclampsia. The study had 167 healthy pregnant and 82 preeclamptic women in their third trimester and 160 nonpregnant women participating. Subjects and their partners completed a sleep questionnaire and height, weight, neck circumference, and blood pressure were recorded for all. Snoring and sleepiness increased in the third trimester of pregnancy, particularly in patients with preeclampsia compared to the nonpregnant participants.
---
RLS Has Complex Genetic Involvement
A new study confirmed that a gene associated with restless legs syndrome (RLS) susceptibility is located on chromosome 12q and also suggests that at least one other gene may be involved in the disorder, according to an article in the April issue of Archives of Neurology, one of the JAMA/Archives journals. "Although the background of RLS is most likely complex, this finding may offer a new starting point for further dissecting its genetic cause," the authors conclude.
---
"Clock Genes" May Affect More than Timing of Sleep
In a study found in the April issue of Sleep, Laposky, Turek, and colleagues report on research that builds on Turek's work of breeding mice with different expressions of the clock genes and learning how these variations affect the sleep-wake cycle. Specifically, they found that mice lacking the BMALl/MOP3 gene had circadian alterations affecting the timing of their sleep and activity periods, and also experienced increases in total sleep time and greater sleep fragmentation (alternating periods of sleep and waking as opposed to "consolidated sleep"). These mice also had altered sleep architecture and a reduced response to sleep deprivation. The study suggests that the circadian system appears to affect more than just timing of sleep, but influences also the quantity and quality of sleep.
---

Video Education May be Helpful in CPAP Compliance
Nasal CPAP is the most common effective treatment for sleep apnea. Like any treatment, adhering to the recommended pattern of using the apparatus every night during sleep can be a challenge for some people. According to Barbara Phillips, MD, MSPH, a coauthor of a study in the March issue of the journal Sleep Medicine, "CPAP adherence is the single biggest clinical problem that I face as a sleep specialist. It is time-consuming, labor intensive, frustrating, but extremely important for excellent patient outcomes." Weise et al at the University of Kentucky College of Medicine created a 15-minute educational video to enhance patient understanding of OSA and the purpose, techniques, and benefits of CPAP use in newly diagnosed patients. In a randomized two-group study with a control group, participants who watched the video were significantly more likely to use their machine and return for a 1-month clinic visit. Phillips explained, "Dr Weise's video is a practical way to expedite and improve patient care."
---
Men and Women With Apnea May Manifest Depressive Symptoms Differently
A recent study in the March issue of Sleep Medicine set out to determine the degree to which apnea severity and obesity independently contribute to the relationship between depressive symptoms and OSA. When looking at the male and female participants separately, the study found that men only showed a relationship between sleep apnea severity and somatic complaints associated with depression, independent of obesity. Women, on the other hand, only showed a relationship between obesity and cognitive factors of depression, independent of the apnea severity.
---

Sleep Apnea May Be Associated With Heart Attacks at Night
A recent study in the March issue of the New England Journal of Medicine suggests that patients with OSA are more likely to experience adverse heart events during sleeping hours (midnight to 6 am). Virend Somers, MD, and his fellow researchers at the Division of Cardiovascular Diseases, Mayo Clinic College of Medicine, Rochester, Minn, evaluated the time of death of 112 Minnesota residents who had previously undergone polysomnography and had died suddenly from cardiac causes between July 1987 and July 2003. Researchers found that people with OSA have a peak in sudden death from cardiac causes during the sleeping hours. For people without OSA, these hours usually have the lowest frequency of such adverse heart events suggesting that OSA is the cause of the increased number of heart attacks during these sleep times.
---
Adenosine Involved in Sleep Process
Why people get drowsy and fall asleep, and how caffeine blocks that process, are the subjects of a new study by researchers at the University of Texas Southwestern Medical Center, Dallas. When cells in a certain part of the brain become overworked, a compound in the brain kicks in, telling them to shut down. This causes people to become drowsy and fall asleep. Alter that natural process by adding coffee or tea, and the brain compound—called adenosine—is blocked, and people stay awake. These findings, available online and in the April 21 issue of the journal Neuron, offer new clues regarding the function of the brain in the body's natural sleep process, as well as potential targets for future treatments for insomnia and other sleep problems. "Insomnia and chronic sleep loss are very common problems," says Robert W. Greene, PhD, MD, professor of psychiatry and senior author of the study. "In addition, all the major psychiatric disorders, including depression, schizophrenia, and post-traumatic stress disorder, have sleep disruption as a prominent symptom. If we can understand better some of the factors involved in what makes us normally fall asleep, we can start to understand what might be going wrong when we don't."