Top Doctor Kathleen L. Ryan, MD, FCCP, FACP, emulates the Energizer Bunny, fulfilling multiple roles to ensure her patients' ability to emulate the Energizer Bunny as well.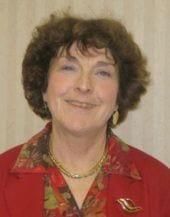 Kathleen L. Ryan, MD, FCCP, FACP
Kathleen L. Ryan, MD, FCCP, FACP, seems to have boundless energy, a characteristic her sleepy patients envy. "I have a lot of sleep patients come in and say, 'I wish I had your energy,'" she says.
Ryan is a pulmonologist/intensivist with a special interest in sleep. She is board certified with the American Board of Internal Medicine in internal medicine, pulmonary medicine, and critical care medicine, and with the American Board of Sleep Medicine in sleep medicine.
She has her own practice, Pulmonary and Sleep Physicians of South Jersey (PSPSJ), with two locations: Mount Laurel and Columbus, NJ. She is the medical director of the sleep disorder center for Virtua Memorial Hospital, Mount Holly, NJ. And she is the corporate medical director for SleepCare Centers for the Diagnosis of Sleep Disorders, headquartered in Mount Laurel.
When she isn't working, she is still moving, spending her free time hiking, biking, and kayaking. On the rare occasions when she does have more time, she will stop to enjoy opera, theater, and musical performances. However, with her many commitments, those opportunities are rare. She does not regret this.
"Once patients are treated, they become new human beings with all sorts of energy. It totally changes their lives. For me, sleep has become a very rewarding field," Ryan says. Today, Ryan is one of the Top Doctors in sleep medicine.
Grrrl Power
Ryan came to the sleep field through experience, beginning her career in medicine as a registered nurse. But the feminist movement opened up possibilities, and she took advantage of the new opportunities by returning to school to obtain her medical degree.
An undergraduate of Boston University, she had remained in the area and attended medical school locally, at Tufts University School of Medicine in Boston. She completed her residency at the Tufts New England Medical Center and relocated to California, where she obtained her pulmonary/critical care fellowship at the University of California, San Diego.
In the early 1990s, Ryan completed a sleep fellowship—"which was not the amount of training done today," Ryan says—and began to see sleep patients. Because no one in the community had the expertise, Ryan's sleep patient caseload grew and so did her interest. "I came to realize I was fascinated by the entire sleep field. I saw that this was a whole different perspective in medicine of really trying to treat people early to prevent health problems, like high blood pressure, heart disease, stroke. A lot of them made tremendous turnarounds," Ryan says.
Ryan joined Pulmonary and Sleep Physicians of South Jersey in 1987. The practice has grown to include six physicians, four of whom (including Ryan) are board certified in sleep disorders.
As the practice grew, so did Ryan's involvement in the sleep medicine community. She was appointed to her position with SleepCare in 1997 when the company started up with an acquisition of a sleep diagnostics lab in Cherry Hill, NJ. PSPSJ became one of the first practices to work with SleepCare. The company has since grown to its present size with 44 diagnostic testing facilities in New Jersey, Connecticut, Delaware, and Pennsylvania.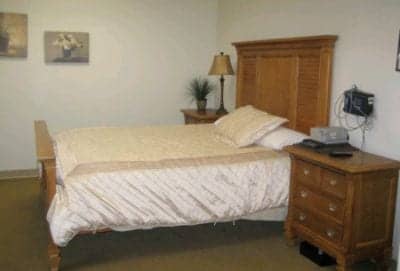 Patient evaluation room at the Sleep Disorders Center at Virtua, Mount Holly.
Every Patient Welcome
According to SleepCare, Ryan oversees all clinical policies and procedures and has been instrumental in overseeing quality technical education. She continues to perform research and has recently produced educational presentations on the transportation industry.
"There are always things that have to be adjusted and updated," Ryan says, but these policies and training procedures that have been developed for SleepCare as an institution are typically transferred to all of its sites, as well as within Ryan's own practice.
PSPSJ serves a wide variety of patients, including pediatric patients as young as 3 years old. "I'm an adult physician by training, but I started to see children because there really wasn't anybody here evaluating them or treating them," Ryan says, noting this contributed to the growth of her practice. She is currently involved with research examining insomnia in pediatric patients.
Patients, young or old, present with a wide variety of symptoms and conditions. As with many sleep medicine centers, a large portion has sleep apnea, but Ryan has treated "narcolepsy, hypersomnia, unusual behaviors during sleep at night, possible seizure disorders, restless legs—really the whole gamut," she says.
Today, Ryan believes the medical community is much more aware of sleep disorders than in the past, a major breakthrough of the last decade.
All the World's a Classroom
Today's physicians are more likely to note if a patient has sleep apnea or other sleep issues, such as snoring, than in the past, though Ryan does see a bias against referring thin patients for sleep apnea. "In fact, they can [have sleep apnea] if they have jaw abnormalities," Ryan says.
Ryan addresses misperceptions such as these in her educational presentations, which she routinely gives to physicians in the community. SleepCare often approaches these doctors, particularly if they are new to the area.
"I've had many [physicians] say I helped educate them about sleep disorders. And I think that's what we sleep physicians have to do—keep making sure referring doctors and primary care doctors are aware of the signs so that they won't tell a patient there's nothing the matter but will send them on to be evaluated," Ryan says.
Patient education has occurred organically, with many referrals via word-of-mouth. The patient becomes aware, notices another's sleepiness, and sends that person to PSPSJ. "I've been doing this for 16 years and have a lot of patients out there," Ryan acknowledges.
Technician education has been much more formalized. A challenge for sleep medicine providers, according to Ryan, lies in recruiting the needed number of adequately qualified and trained sleep technicians. As a large institution, SleepCare had the resources to develop an A-STEP (Accredited Sleep Technology Education Program) focused on enabling participants to practice and perform sleep studies independently. The course is 2 weeks of intensive in-day training.
Ryan's newest area of study has included fatigue and sleep disorders in transportation, including truck drivers and pilots. "Many of these people are getting insufficient sleep or have sleep disorders like sleep apnea that do need to be treated, but many of them do not want to come forward. They think they're going to lose their jobs," Ryan says. This is a misperception she addresses in her presentations on this topic, which are generally delivered to occupational clinics and trucking companies.
Cutting Edge of Practice
To test patients in transportation, home studies are often used in a more significant way. "We want to get them evaluated and treated in a very cost-effective manner," Ryan says. Ryan's practice performs these evaluations through SleepCare.
Home studies, however, have become an issue in regard to their use by primary care physicians, according to Ryan. Reimbursement issues are likely to further complicate matters.
"I think we're shortchanging the patients, because I don't think primary care doctors always know what the options are that can be offered to patients. And I don't think that we're helping them in terms of compliance with CPAP [continuous positive airway pressure]. The data shows that board-certified sleep physicians have much better compliance rates than other physicians," Ryan says.
When a patient is diagnosed with sleep apnea, CPAP is often the treatment prescribed. "We primarily use CPAP because it's the most effective. Surgical options haven't been very effective," Ryan says, citing overall correction rates related to surgery between 50% and 60%.
She has used position training ("sometimes it will work for some people," Ryan says) and started employing Provent Therapy, from Ventus Medical Inc in Belmont, Calif. "We try to use whatever is out there that looks like there's reasonable data to support use," Ryan says.
While Ryan is often an early adopter of effective and innovative tools and approaches, her personal practice philosophy is to try to provide the best care to patients to help them get better. And that includes devoted attention.
The goal is always to help the patient in a clinically effective and cost-effective way. "I had somebody come in today and say, 'This has totally changed my life.' And it's really exciting to see somebody who really feels different, sleeps well, and has the energy and enthusiasm to make changes in their life," Ryan says. It's one way she can share her energy with all of her patients.
---
Renee Diiulio is a freelance writer based in Manhattan Beach, Calif. She can be reached at .