Information for this guide based on data submitted by product manufacturers. Sleep Review strives for accuracy in all data but cannot be held responsible for claims made by manufacturers.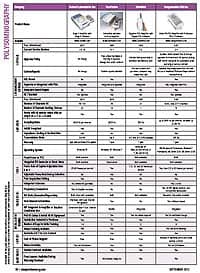 The 2012 Comparison Guide for Polysomnography is available as a downloadable pdf – you will need Adobe Acrobat reader to view this.
If you do not have Adobe Acrobat on your computer, you can download it for free from Adobe.com.
This Comparison Guide generously sponsored by