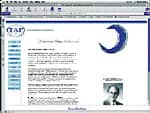 Airway Management Inc, Dallas, provides dental laboratories and health care professionals worldwide with products and services for the management of sleep-disordered breathing. Through research and development, marketing, and continuing education, the company supports laboratory technicians and practitioners with the means to provide the highest quality and least-invasive therapy for snoring and sleep apnea. For additional information, visit www.amisleep.com.
---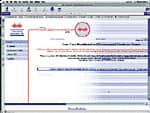 Ambulatory-Monitoring Inc, Ardsley, NY, has been providing quality equipment for monitoring physiological functioning in ambulatory subjects for more than 25 years. The devices are used by hundreds of customers worldwide, including medical centers, pharmaceutical companies, NASA, and the US Department of Defense. The company's equipment has been used in medical clinics, in orbit around the earth, under the ocean, on Mount Everest, in the swamps of Georgia, and in the sands of Desert Storm. In short, the company is dedicated to providing reliable and proven equipment. For additional information, visit www.ambulatory-monitoring.com.
---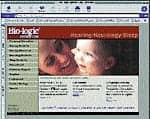 Bio-logic Systems Corp, Mundelein, Ill, offers a wide range of systems and consumables for contemporary sleep laboratories. The company's product line includes fully configured laboratory systems for sleep staging and respiratory analysis, portable systems, and ambulatory recorders for home monitoring. The new Sleepscan Netlink data acquisition system incorporates the latest development in amplifiers for polysomnography. For additional information, visit www.blsc.com.
---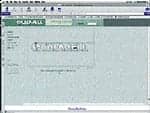 Cadwell Laboratories Inc, Kennewick, Wash, was established by Carl Cadwell, DDS, and John Cadwell, BSEE, MD, in 1979. The company invented the first microprocessor-based neurodiagnostic system and today designs, manufactures, and sells PC-based neurodiagnostic and neuromonitoring instruments to laboratories, hospitals, and physicians. Products include: the Easy® PSG/EEG, Easy Ambulatory EEG, Sierra® EMG/NCV/EP, and the Cascade IOM instrument for neurophysiological surgical monitoring. Electrodes and accessories are also available. Coming in 2003 is a full-featured electronic medical record product called QuickMed®. For additional information, visit www.cadwell.com .
---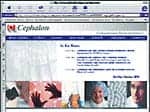 Cephalon Inc, West Chester, Pa, seeks to discover, develop, and market products to treat neurological and sleep disorders, cancer, and pain. The company is committed to providing patients and the medical community with novel therapies to treat unmet medical conditions through its research programs and by acquiring promising products for clinical development and commercial sale. For additional information, visit www.cephalon.com.
---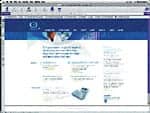 Compumedics USA, Fridley, Minn, produces computer-based medical monitoring and diagnostic equipment. Compumedics has systems for sleep disorder monitoring and analysis, general physiology and cardiology monitoring, and neurology. Compumedics' prominent customers include researchers, universities, and hospitals throughout North America. For additional information, visit www.compumedicsusa.com.
---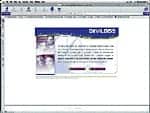 DeVilbiss, Longmont, Colo, offers a range of respiratory products, including the Sleep Solutions product line for the treatment of obstructive sleep apnea. The Sleep Solutions line features a variety of CPAP masks, humidifiers, and patient compliance monitoring tools. For additional information, visit www.sleepcompliance.com.
---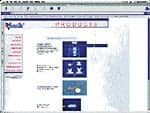 Dymedix Corp, Minneapolis, provides a full line of disposable sensors and electrodes for the diagnosis of sleep disorders. Dymedix PVDF technology identifies both airflow and snoring from a single sensor, called Gemini. Placed on the patient's lip, Gemini senses oral and nasal airflow, as well as snoring. For additional information, visit www.dymedix.com.
---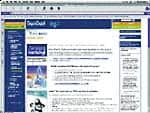 Fisher & Paykel Healthcare, Laguna Hills, Calif, has been developing respiratory care products for more than 30 years. Its sleep apnea products include CPAP and heated humidification devices, including the Aclaim™ 2 nasal mask and the new Oracle™ oral mask for delivery of CPAP or bilevel therapy. The company believes that its products improve patient comfort and acceptance of CPAP therapy, contributing to an increase in its overall effectiveness. For additional information, visit www.fphcare.com.
---

Grass-Telefactor, An Astro-Med Inc Product Group, West Warwick, RI, manufactures neurophysiological recording instrumentation, including polygraphs, stimulators, amplifiers, amplifier systems, neurodata acquisition systems, data acquisition and analysis software, EEGs, polysomnographs, and long-term monitoring systems for research and clinical applications. A complete line of transducers, electrodes, and accessories are also available. For additional information, visit www.grass-telefactor.com.
---

Green Pharmaceuticals, Thousand Oaks, Calif, is a physician-owned company that markets SnoreStop. SnoreStop products are simple to use, inexpensive, non-habit-forming, and free of side effects. Available over the counter, SnoreStop contains several homeopathic pharmaceutical ingredients designed to improve upper airway muscle tone, regulate nasal secretions, and decrease nasal allergic reactions. For additional information, visit www.snorestop.com.
---

Hans Rudolph Inc, Kansas City, Mo, has been manufacturing respiratory valves along with other respiratory products since 1938. The company also designs and manufactures new dishwasher-safe, steam-autoclavable, leak-free, oronasal (full-face) and nasal CPAP masks, including the 7600 VIP Series Vmask™ Oro-Nasal CPAP/NPPV Mask and the ALIZES™ Series Nasal CPAP Mask with a Comfort Seal™ Foam accessory. In addition to a full catalog of respiratory products, Hans Rudolph offers lightweight CPAP tubing and custom designs for original equipment manufacturers and retail (end-user) customers. Although the new CPAP masks are not featured on the Web site, for additional information, visit www.rudolphkc.com.
---

Innomed Technologies Inc, Boca Raton, Fla, is a research-oriented, privately held medical technology development company with a full utility patent and patents pending. The utility patent is for the Nasal-Aire® CPAP interface device, which looks and wears like an oxygen cannula and requires no headgear. This application promotes patient compliance and provides ease of application. Innomed expects to release another three products before the year's end. For additional information, visit www.innomedinc.com.
---

Integra NeuroSupplies, Waterford, Conn, acquired in December 2001 by Integra LifeSciences Corp, is a distributor of a range of neurological tools required for electroencephalography, evoked potentials, electromyography, and testing for sleep disorders. These products, designed to outfit any laboratory or clinic at affordable pricing, include air pressure transducers, snore sensors, electrodes, adhesives for electrode application, and educational materials. For additional information, visit www.neurosupplies.com.
---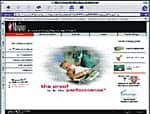 Masimo Corp, Irvine, Calif, is a medical technology company that designs, develops, manufactures, and licenses advanced signal processing and sensor technologies for the noninvasive monitoring of vital signs. By combining Masimo SET® signal extraction technology with innovative sensor technology, the company has developed a pulse oximetry system designed to substantially eliminate the problems of motion artifact, low peripheral perfusion, and most weak signal-to-noise. For additional information, visit www.masimo.com.
---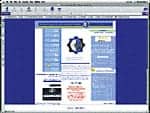 The Midwest Sleep and Neurodiagnostic Institute, Rockford, Ill, incorporates its MWScan© software into customized training programs and courses offered to technicians and physicians. These include polysomnographic technologist training courses, technologist pediatric workshops, polysomnography scoring workshops, operational practices for sleep disorder center managers, and technologist registry review courses. The Midwest Sleep and Neurodiagnostic Institute believes that its first responsibility is to provide educational support through innovation and sharing knowledge. For additional information, visit www.mwsleep.com.
---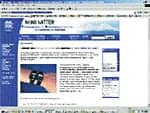 The clinical division of Mini Mitter provides the Actiwatch® family of actigraph products for documenting sleep and circadian disorders and tracking treatment efficacy to improve quality of life for patients. Founded in 1971, this Bend, Ore, company that has both clinical and basic research divisions focuses on product innovation and exceptional customer service. For additional information, visit [removed]www.minimitter.com/products/actiwatch[/removed].
---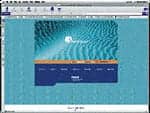 Nellcor Puritan Bennett (Melville) Ltd, Ottawa, Ontario, Canada, started in 1992 as Sleep Company, offering recording systems for studies in a clinical setting, at home, and in research laboratories. Some of its major products include the Sandman® Elite Software system, the Sandman Digital 32+™ Amplifier, the Suzanne™ Portable Recording System, and the Sandman Spyder™. For additional information, visit www.sandmansleep.com.
---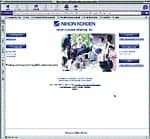 Nihon Kohden America Inc, Foothill Ranch, Calif, founded in 1979, is a manufacturer of medical instrumentation. The company's product offerings include equipment for polysomnography, electroencephalography, epilepsy monitoring, intraoperative monitoring, electromyography, and evoked potentials, as well as a full line of patient monitoring systems and electrocardiographs. The newly upgraded Polysmith™ 2003 sleep software offers more than 20 new key features, including multiple time-based scoring, customized user workspaces, interval displays, and new analysis parameters. For additional information, visit www.nkusa.com.
---

Nonin Medical Inc, Plymouth, Minn, designs and manufactures physiological monitoring devices for the medical, consumer-specialty, veterinarian, and original equipment manufacturer markets. Nonin was the first to develop a fiber-optic sensor for use in magnetic resonance imaging and provides lightweight, portable pulse oximeters for spot-checking, transport, and continuous monitoring applications. The company also offers oximetry software, sensor products, veterinary pulse oximetry, and internal and add-on pulse oximetry technology. Nonin distributes its products domestically and in more than 125 countries internationally. For additional information, visit www.nonin.com.
---

Orphan Medical Inc, Minnetonka, Minn, is dedicated to patients with inadequately treated or uncommon diseases. The company acquires, develops, and markets products of high medical value within selected market segments. Orphan Medical concentrates its efforts on drugs that may be marketed within three well-defined segments including antidotes, oncology support, and sleep disorders. The company puts patients first and believes that they deserve the best treatment available for their individual conditions. For additional information, visit www.orphan.com.
---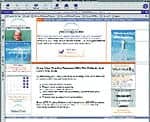 Practice Builders, South Coast Metro, Calif, is a private practice health care marketing firm specializing in the design and implementation of customized turnkey marketing programs. Whether a practice is looking to grow its patient base, increase its patient case sizes, build deeper relationships with its patients and referral network, protect and enhance its reputation or thrive against increased competition, and unpredictable economic conditions, Practice Builders offers everything from strategic growth and marketing workshops and on-site planning to the services of its award-winning advertising agency. For additional information, visit www.practicebuilders.com.
---

Pro-Tech Services, Mukilteo, Wash, is a medical device manufacturing company that started in 1987 as a service and maintenance company for diagnostic instrumentation. Pro-Tech began designing and manufacturing sleep sensors that detected different sleep patterns and disorders. Stanford University used these sensors in its sleep laboratory and in its School of Sleep Medicine. For additional information, visit www.pro-tech.com .
---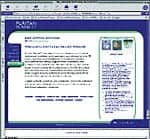 Puritan Bennett, a division of Tyco Healthcare, Pleasanton, Calif, has developed innovative mechanical ventilation and respiratory care devices for more than 50 years. The company is committed to respiratory product development and strong support of the respiratory care profession. Its products for the critical care and alternate care communities range from home oxygen delivery systems to sleep therapy products to sophisticated mechanical ventilation devices. Puritan Bennett takes pride in an exceptional level of product support, technical service, and clinical education resources. For additional information, visit www.puritanbennett.com.
---

ResMed, Poway, Calif, is a manufacturer of medical equipment for the diagnosis, treatment, and management of sleep-disordered breathing (SDB), which is estimated to affect approximately 20 million Americans. The company is dedicated to improving awareness among patients and health care professionals of the potentially serious health consequences of untreated SDB and to developing innovative technology to improve the lives of those who suffer from this condition. For additional information, visit www.resmed.com.
---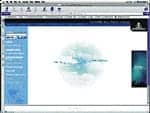 Respironics Inc, Murrysville, Pa, is a respiratory medical device company focused on the diagnosis and treatment of sleep disorders and cardiopulmonary diseases. Respironics offers Power Programs™ that are designed around the needs of the customer. Respironics' programs manage sleep-disordered breathing, chronic obstructive pulmonary disease, asthma, allergy and sinusitis, infant jaundice and apnea, heart failure, and restrictive lung disorders. Respironics has four operating divisions that include Homecare, Hospital, Asthma and Allergy, and International. For additional information, visit www.respironics.com.
---

Stellate, Montreal, Quebec, is dedicated to providing health care professionals with advanced digital neurodiagnostic systems and new methods of analysis for EEG and the study of sleep disorders. Bringing together the knowledge and skills of health care professionals, scientists, software developers, and engineers, Stellate offers its clients leading-edge products and ongoing support to advance the quality and delivery of patient care. For additional information, visit www.stellate.com.
---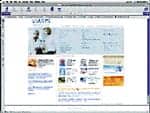 VIASYS Healthcare Inc, Conshohocken, Pa, is focused on respiratory, neurocare, critical care, and medical/surgical technologies. The neurocare group creates instruments for the diagnosis and monitoring of nerve, brain, hearing, and other neurological disorders. Some of the products in this area include neurodiagnostics for EEG, EMG, audiodiagnostics, nerve monitoring, and epilepsy monitors. The respiratory care group offers mechanical ventilators, instrumentation for respiratory and cardiac diseases, and systems for diagnosing sleep-related disorders. The medical/surgical group develops surgical implant components, critical care tube feeding systems, polyurethane and surgical barrier control systems, and wireless patient monitoring systems. For additional information, visit www.viasyshealthcare.com.