Gain insight on technologies designed for titrating oral appliances, measuring oral appliance wearing time, and employing nasal pillow masks that anchor to the upper teeth.
Oral appliance therapy (OAT) research and innovation are driving the growth of the sleep apnea treatment option. Products like DentiTrac, used to measure wearing time for oral appliances, and the MATRx system, used to titrate oral appliances, are helping identify candidates for OAT and ensure they are compliant. Oral appliances manufacturers also are branching out, using their knowledge about treating sleep apnea to develop nasal pillow masks, such as the TAP PAP from Airway Management Inc.
Sleep Review spoke with Richard Bonato, PhD, president and CEO, BRAEBON Medical, Steve Moore, vice president, sales and marketing, Airway Management Inc, and Eric Cole, associate product manager, SomnoMed Inc, about product development at their companies, and how new innovations are improving diagnosis and treatment of sleep apnea patients.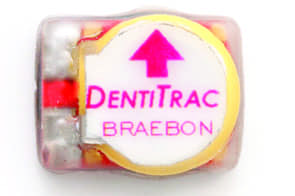 Richard Bonato, PhD, president and CEO, BRAEBON Medical
Sleep Review: Tell me about the BRAEBON DentiTrac. What does the system do and why is there a need for this product?
Richard Bonato: The DentiTrac system has been developed by BRAEBON during the past few years. It is a micro-recorder and web portal combination, which defines the new gold standard for measurement of oral appliance wearing time for the treatment of sleep apnea. DentiTrac is an integrated personal micro-recorder embedded inside an oral appliance to reliably and accurately gather detailed information to assess when a patient is wearing the appliance. The information is then uploaded through a base station to the BRAEBON cloud portal where dental and medical specialists can conveniently and securely review their patient information and assess sleep apnea therapy adherence.
The need for this product was stated in the 2005 Oral Appliance Practice Parameters paper published by the American Academy of Sleep Medicine. Accurate oral appliance compliance measurement is needed to level the playing field with traditional sleep apnea treatment (CPAP). The challenge was to develop a measurement technology, which could not be easily deceived. This was vital because new US Federal legislation will impact everyone in the transportation industry including all truck drivers, pilots, bus drivers, etc. In addition, the ability to reliably measure sleep apnea treatment adherence is a vital requirement for insurance payors. We anticipate this will contribute to significant overall growth in the burgeoning field of dental sleep medicine and the use of oral appliance therapy for sleep apnea. The DentiTrac is the final realization of our Test Treat Trac strategy, which empowers clinicians across multiple disciplines to efficiently and collaboratively work together to more effectively manage the sleep apnea patient.
SR: Which oral appliances does the product work with?
Bonato: The DentiTrac system will work with virtually every oral appliance currently on the market. BRAEBON has executed distribution agreements with all leading oral appliance manufacturers. BRAEBON has been working diligently to "DentiTrac certify" leading dental laboratories to ensure high quality and reliability when DentiTrac micro-recorders are embedded within oral appliances. This means that the DentiTrac system can be used with about 90% of the sleep apnea oral appliances currently available for sale.
SR: How does the product ensure accuracy?
Bonato: Because the DentiTrac system measures and records a number of parameters, it is more than a mere thermometer. The data are collected and analyzed by sophisticated algorithms specifically developed with antideception properties. For example, immersing the DentiTrac into a warm water bath will correctly reveal no wearing time. In fact, it would be easier to deceive a CPAP by combining someone else's CPAP machine with your own mask. In contrast, it would be extremely difficult, if not impossible, to locate someone else in the world who could wear your custom-made oral appliance all night long.
SR: How do the compliance data get transferred?
Bonato: The data are transferred from the appliance through a base station to the DentiTrac Cloud portal. This means the data can be uploaded from anywhere in the world and are also accessible from anywhere. This is vital because someone in the transportation industry can remotely upload data and is not tethered to the dental office or sleep laboratory. The base station uses the same technology as the remote control for your television and connects to a computer using a USB cable.
SR: What information is included in the compliance report?
Bonato: The compliance report contains an abundance of information presented in a clean and easy-to-understand format. In addition to patient demographic information, four measures of compliance are presented: two specifically developed for oral appliance compliance measurement, and two based on CPAP definitions of compliance.
The CPAP definitions were included to offer clinicians and insurance payors identical information presently reported by CPAP devices. There is no need to reinvent the wheel for the definition of sleep apnea treatment compliance. In addition to the four compliance values, number of days of use, days since first worn, average daily use, a summary graph, a circadian graph, Rx time values, supine and nonsupine head position information, average weekly, monthly, and semiannual information, and additional reports are also included.
SR: What kind of feedback did you receive on this product at the American Academy of Dental Sleep Medicine (AADSM) and Associated Professional Sleep Societies (APSS) conferences in June?
Bonato: The feedback from both the AADSM and APSS conferences was overwhelmingly positive. This is not surprising because the DentiTrac is the first system designed specifically to address the need for sleep apnea oral appliance compliance measurement. All previous attempts were designed for the functional orthodontics market with little emphasis on antideception methods. The ability to objectively measure oral appliance compliance with DentiTrac addresses a pent up demand and offers the same, if not more, information traditionally available with CPAP therapy. With the new DentiTrac micro-recorder, BRAEBON offers a novel and powerful solution to manage patient outcomes.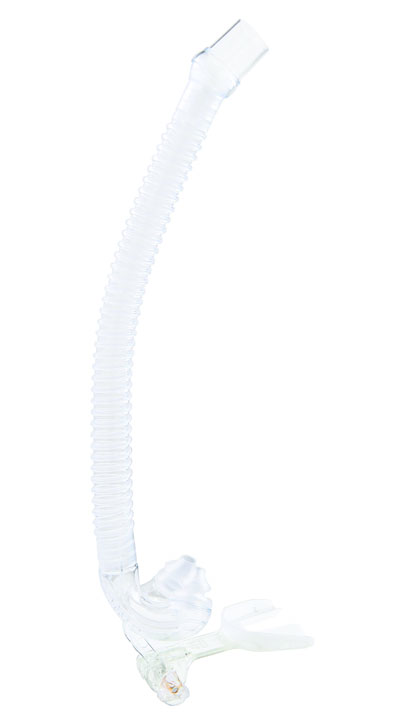 Steve Moore, vice president, sales and marketing, Airway Management Inc
SR: How is the TAP PAP different from other CPAP masks?
Steve Moore: TAP PAP is a premium nasal pillow mask. The primary difference is in the way that it is secured to the face. TAP PAP uses a proprietary ThermAcryl mouthpiece, which anchors the mask to the upper teeth. The ThermAcryl mouthpiece creates unparalleled stability when compared to traditional headgear (straps and Velcro) that completely eliminates air leaks.
SR: So is the TAP-PAP a form of combination therapy? Can it be used as a combination therapy device?
Moore: In its current form, the TAP PAP Nasal Pillow Mask is a CPAP interface only. It does not protrude the mandible. Time will tell where we go with this.
SR: What kind of feedback has Airway Management received about the product from users?
Moore: There is ample feedback listed on the CPAP talk segment of cpap.com and on our website mytappap.com. Eighty percent of users give the TAP PAP an extremely high rating in terms of comfort, no leak, and ease of use and adjustment. Many say that TAP PAP is the mask that they have been waiting for, for years.
SR: Airway Management stands by its belief that patients will be compliant with the TAP PAP. Why is the company so confident? And what is the Compliance Guarantee program?
Moore: TAP PAP was designed to eliminate the common problems with current CPAP mask technology, such as air leaks, which are the biggest complaint of CPAP users and the most common reason for discontinuance of therapy. TAP is so stable that it does not move while sleeping, hence it will not leak.
The TAP PAP does not require traditional headgear. Using the system without headgear reduces claustrophobia and enhances nightly ease of use.
For work of breathing, TAP PAP has a large bore inlet tube and no elbow connection. With this design, the system has the lowest pressure drop of all nasal pillow masks and is easy to breathe on at all pressure ranges. While most nasal pillow designs are limited to a 4 to 10 cm H2O pressure range, we have many patients as high as 18 to 20 cm H2O.
Each TAP PAP comes with a compliance guarantee: the design improvements over traditional masks that were implemented give patients a greater chance to be successful with CPAP and bi-level therapy. We stand behind the TAP PAP Nasal Pillow Mask for the first 90 days with new users and we offer a 30-day satisfaction guarantee for existing users. If the patient does not like the mask, we will replace the mask to the provider's inventory so the patient may try a different interface.
Eric Cole, associate product manager, SomnoMed Inc
SR: Tell me about the SomnoMed MATRx. What does the system do and why is there a need for this product?
Eric Cole: SomnoMed MATRx is a theranostic test that provides sleep physicians accurate, evidence-based patient selection (independent of body mass index or apnea/hypopnea index) to accurately identify patients who would be well-treated with COAT (Continuous Open Airway Therapy) by conducting a titration comparable to a CPAP titration.
The MATRx allows sleep physicians to confidently prescribe a target protrusive position to the dentist that is determined prior to manufacturing a SomnoDent device, reducing out-of-pocket cost and dental chair time—all while avoiding under/over-titration and allowing a solution for CPAP intolerance and refusals.
SR: Who does the titration with the MATRx system? How do they get training?
Cole: Sleep technologists are given a mandibular range of motion prescription from the dentist. The technologists enter the range of motion into OATRx (software) during the calibration, and once the patient is asleep, the technologist will remotely pull the mandible forward in an attempt to eliminate/reduce the events. With a purchase of a SomnoMed MATRx device, SomnoMed will provide oral appliance and MATRx training.
SR: Some sleep industry professionals have said that if technologists titrate an oral appliance, they are practicing dentistry. What is SomnoMed's position?
Cole: It takes a multidisciplinary approach to treat OSA with SomnoDent therapy. Physicians prescribe and interpret sleep studies. Dentists fit, monitor, and calibrate the dental devices. MATRx is the only titration system for dental devices currently used by sleep technologists.
SR: Are the SomnoMed MATRx trays a custom appliance or a single-use overnight appliance? Is it intended to replace an oral appliance?
Cole: The customized overnight MATRx trays are intended for a single night of use and can be used by the dentist as a bite registration for fabrication of the actual SomnoDent device.
SR: Can the SomnoMed MATRx be used with other appliances or just the SomnoDent?
Cole: The SomnoDent and one other device are the only clinically validated dental devices on the SomnoMed MATRx; however, the outcomes are in millimeters and with relative range of motion can be transferred to any gauge.
SR: The design of the trays makes mouth breathing very difficult, therefore not a 100% reflection of all OATS including the SomnoMed device. How is that addressed?
Cole: The contraindications for the study are pure mouth breathers; however, the goal of the MATRx study is to open the airway and determine how the patient would respond to an actual SomnoDent device prior to the prescription and fabrication. Should a patient be found successful in the MATRx study, we are 94% (reference available upon request) accurate a SomnoDent will work for them.