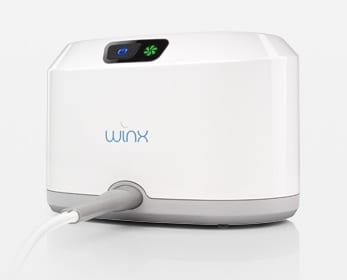 ApniCure Inc, a medical device company focused on developing and commercializing novel home-use devices for the treatment of obstructive sleep apnea (OSA), presented positive results from two studies of its Winx Sleep Therapy System.
Results demonstrated that treatment with Winx is safe and produces durable results over a three-month period. Additionally, treatment success with Winx was not dependent on such variables as sleep apnea severity and body mass index (BMI), unlike other OSA treatments. The data were presented in a poster session at the American Thoracic Society Conference in Philadelphia.
The Winx system, ApniCure's first product for the treatment of mild, moderate, and severe OSA, is designed to increase treatment adherence and overall efficacy without the inconvenience of a mask. The Winx system is designed with a soft, flexible mouthpiece and slim tubing to offer a comfortable sleeping experience, allowing users to breathe normally. Winx uses a proprietary platform technology called oral pressure therapy (OPT) to gently draw the soft palate forward and stabilize the tongue to actively open the airway for uninterrupted breathing during sleep.
"These data provide further evidence that Winx is a safe and effective treatment for sleep apnea and are especially encouraging because patients were very compliant with treatment for a three-month period, which is considered significant for predicting long term usage in sleep medicine," said Steve Carlson, president and CEO of ApniCure. "Sleep apnea is vastly undertreated in the United States, and we have developed Winx as a lifestyle-friendly treatment option to increase treatment adherence for people suffering from this serious condition."