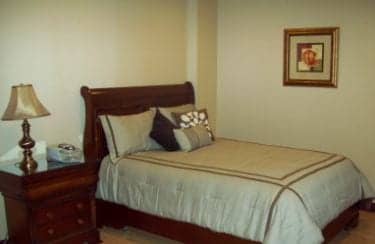 For over 30 years, Pulmonary Associates of Richmond (PAR) has provided comprehensive and individualized care to Richmond, Va-area pulmonary patients with acute and chronic disorders, including critically ill patients who require more directed and monitored care. It was this commitment to individualized care that led PAR to expand its services into sleep medicine in 2006. Having seen first hand the lack of patient compliance in stand-alone diagnostic facilities in the area, PAR's physicians sought to create a sleep disorder center that offered patients both diagnostic as well as clinical care to improve their lives, their sleep, and their health.
Since PAR's expansion into sleep medicine, its Sleep Disorder Centers have grown to three locations, with four beds each, and seven physicians, who are uniquely board certified in sleep, pulmonary, and critical care medicine, as well as 16 sleep technologists—half of them are registered—and five medical assistants. This team, which conducts more than 250 sleep studies per month, makes a point of being there for patients throughout their experience, according to Ashley Weeks, marketing coordinator at PAR.
"They love sleep medicine and are very involved in patient care. They are there to answer all questions that the patients may have," she says, adding that the staff at PAR makes a point of putting in the extra effort to ease the apprehension or nervousness of hesitant patients.
This commitment to making the patient experience as comfortable and easy as possible carries into the lab setting itself. All of PAR's Sleep Disorder Centers, which are accredited through the American Academy of Sleep Medicine, feature identical patient bedrooms for testing. Every room, as Weeks describes them, is "comfortable" and features hardwood floors, a queen-sized bed, satellite TV, and a full private restroom. In addition, patients meet with the technician administering their sleep study in advance to go over the testing process and all the equipment involved, including the masks, belts, and sensors, so that the patient understands what is going to happen on the night of their study. This combination of a homey environment and personalized interaction before the study even gets under way goes a long way to making the patient's testing experience, which can often be stressful, as comfortable as possible.
Because PAR's Sleep Disorder Centers are full-service, a sleep physician is available the morning after the patient's sleep study to look over the preliminary results with the patient and discuss diagnosis and treatment options. While PAR is not a provider of durable medical equipment (DME), it works closely with a number of home health care companies in the Richmond area, one of which sends representatives to the facility in the mornings to set patients up with CPAP or other DME equipment if the results of their overnight sleep test warrant it. In other words, "Patients have their results and equipment that very morning after their study," Weeks says.
But once a patient walks out with their CPAP equipment, that's not the end of their experience. The staff follows up with patients in the clinic about 4 weeks after their study to see how they are doing with their equipment. Because PAR uses "higher models of CPAP and BiPAP that record a patient's AHI, hours of usage, and mask leak," staff is able to effectively look at compliance, according to Weeks.
"[Using these models] helps us to understand where patients are running into problems and get compliance up. We are very aggressive in achieving compliance," Weeks says.
Patients then receive additional follow-up as warranted. And should a patient for some reason end up in one of the area hospitals with sleep or pulmonary-related issues, PAR's physicians are able to provide inpatient care as well since they round at both the hospitals in the HCA Virginia Health System and Bon Secours Richmond Health System.
Throughout the patient experience at PAR, the underlying theme is commitment to the individual patient's care and health—a focus that has been there since the beginning of PAR's expansion into sleep care and will continue on into the future of serving Richmond area sleep patients.
Alison Werner is associate editor of Sleep Review. She can be reached at .
---
Pulmonary Associates of Richmond
Sleep Disorder Centers
1000 Boulders Parkway, Ste 101
Richmond, VA 23225
804.320.4243
www.paraccess.com