With a global pandemic and resulting increase in the number of people grappling with reduced quality of sleep, innovation intelligence platform PatSnap, took a closer look at what's making the sleep industry tick. From the types of innovations that are fueling the industry's growth to new market entrants, PatSnap drew insights and analysis from global patent data to reveal the latest trends impacting the sleep industry.
Findings of the report "Sleep Revolution: The Global Rise of Innovations Related to Sleep" reveal a trajectory of robust, but moderate growth in sleep-related innovations. By 2021, the global market for sleep aids and technologies is expected to rise at a compound annual growth rate (CAGR) of 5.1%, with four primary factors contributing to its growth:
the rising age of the population;
growing rate of obesity globally;
changing lifestyles;
increased number of individual populations experiencing mental disorders coupled with a growing awareness in the treatment of sleep.
Hard vs Soft Solutions: What's Driving the Industry's Growth?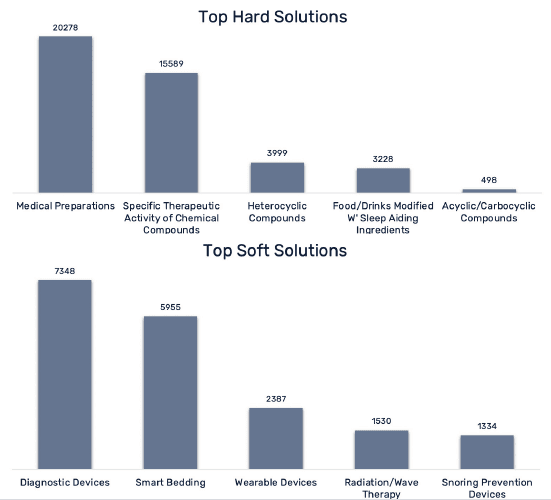 Innovations in the sleep industry can be categorized into "hard" and "soft" solutions. Hard solutions that refer to anything ingested by the end-user with the aim of alleviating a sleeping condition, that is, pills, powders, drinks, concentrates, emulsions, and anything else that's ingestible. Soft solutions refer to anything that is not ingested by the end-user, that is, apps, wearable technology, smart beds/pillows/ mattresses, and other wearables, and external monitors and devices.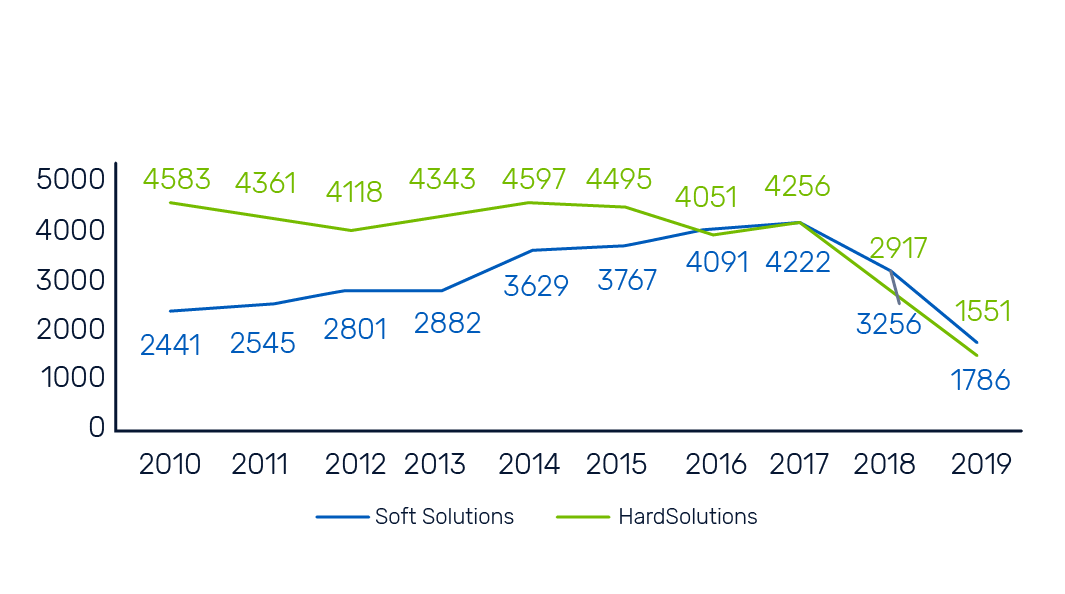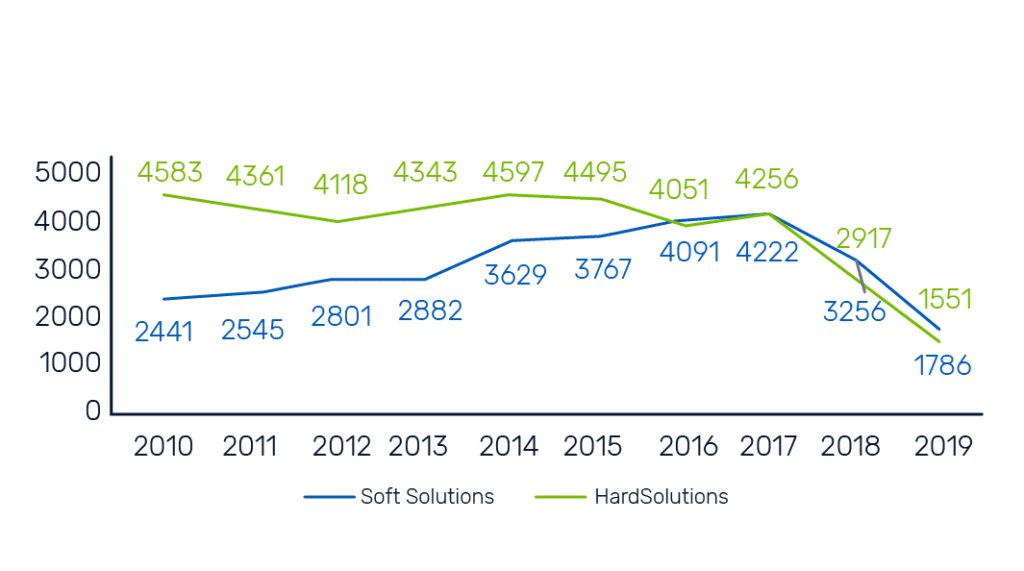 The rise in patent filing trends from 2013 to 2017 correlates with investment from many companies in the development of soft sleep solutions. In fact, soft solutions appear to be rising at a greater rate than the overall market, with a compound annual growth rate (CAGR) of 16% expected from 2018 to 2025.
Overall, China and the United States Dominate the Market


The Asia-Pacific (APAC) market is estimated to be the fastest growing region in terms of revenue related to sleep disorders. Looking at patents filed from 2010 on, China is the top filer of patents related to sleep innovation, with the United States coming in close second. Both East and West markets are showing greater innovation and investment in soft solutions over hard solutions, which is a significant departure for North America, traditionally known as the hotbed for big pharma.
Top Companies Innovating in the Sleep Space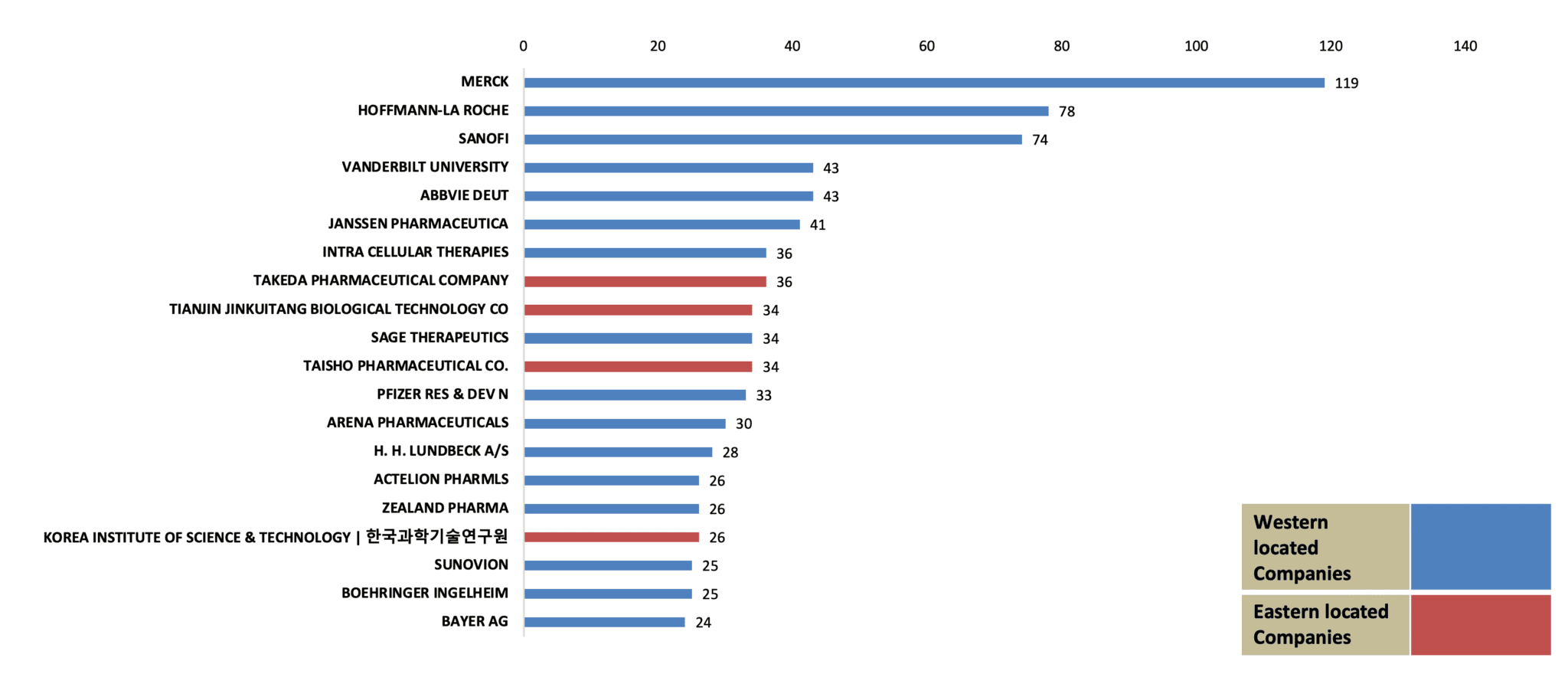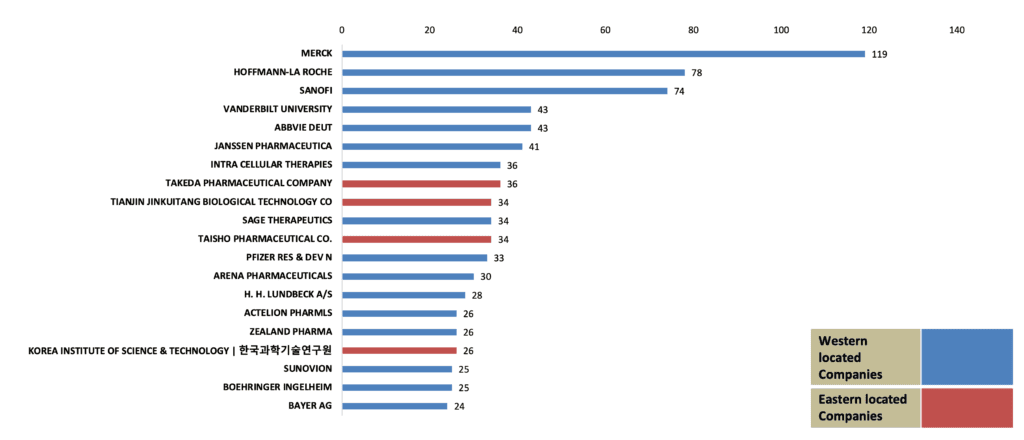 As it relates to hard solutions, PatSnap finds the top 3 innovators are Merck, Hoffman La-Roche, and Sanofi (with innovations focused on modulators, antagonist receptors, and other chemical agents to combat sleep irregularities).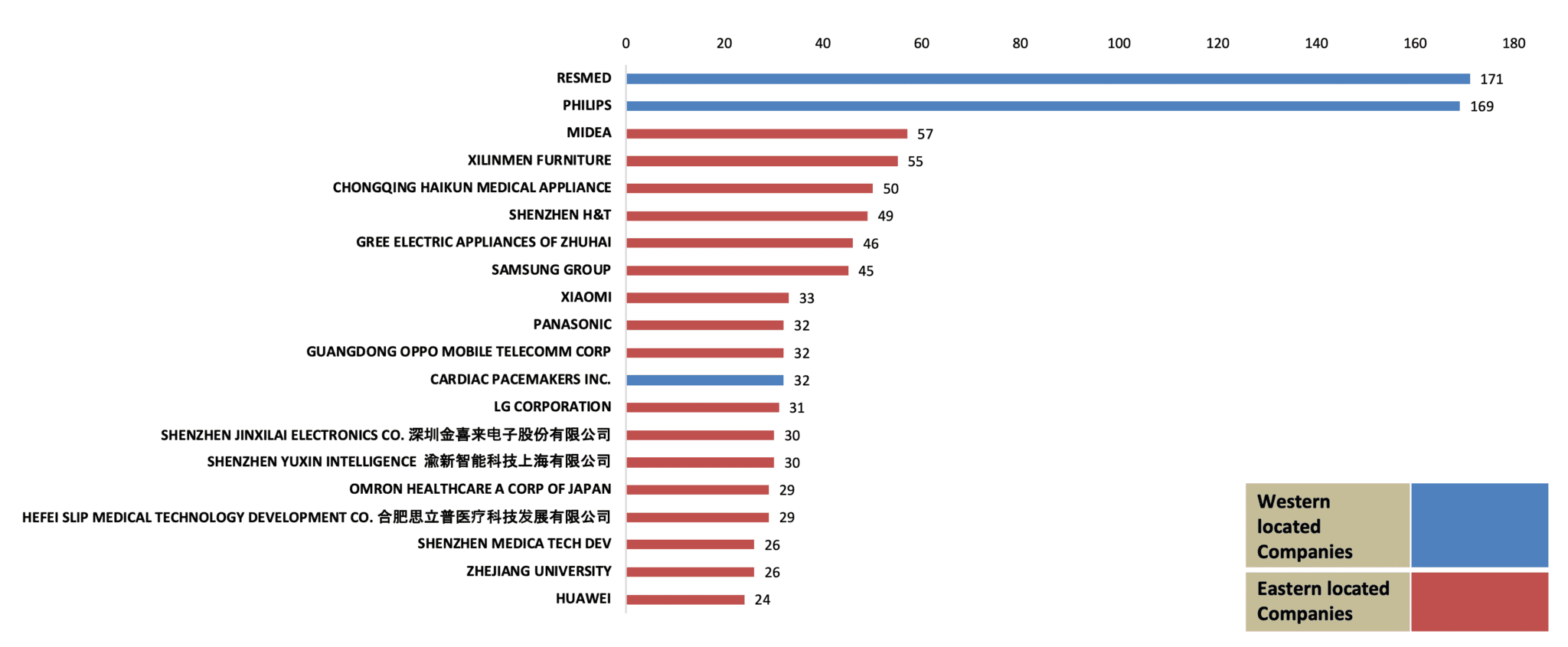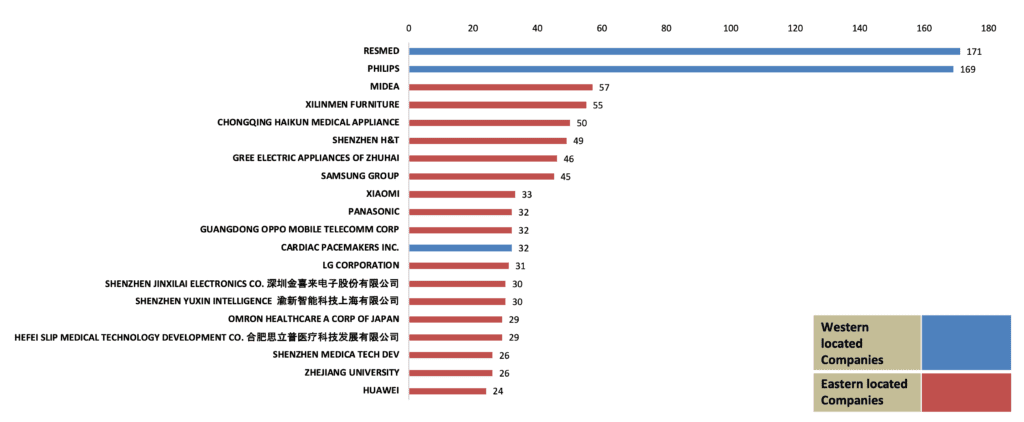 The top innovators of soft solutions are ResMed and Philips (with innovations focused on positive airway pressure and and methods for monitoring and measuring sleep metrics and, in the case of Philips, also lighting solutions for circadian rhythm control/management).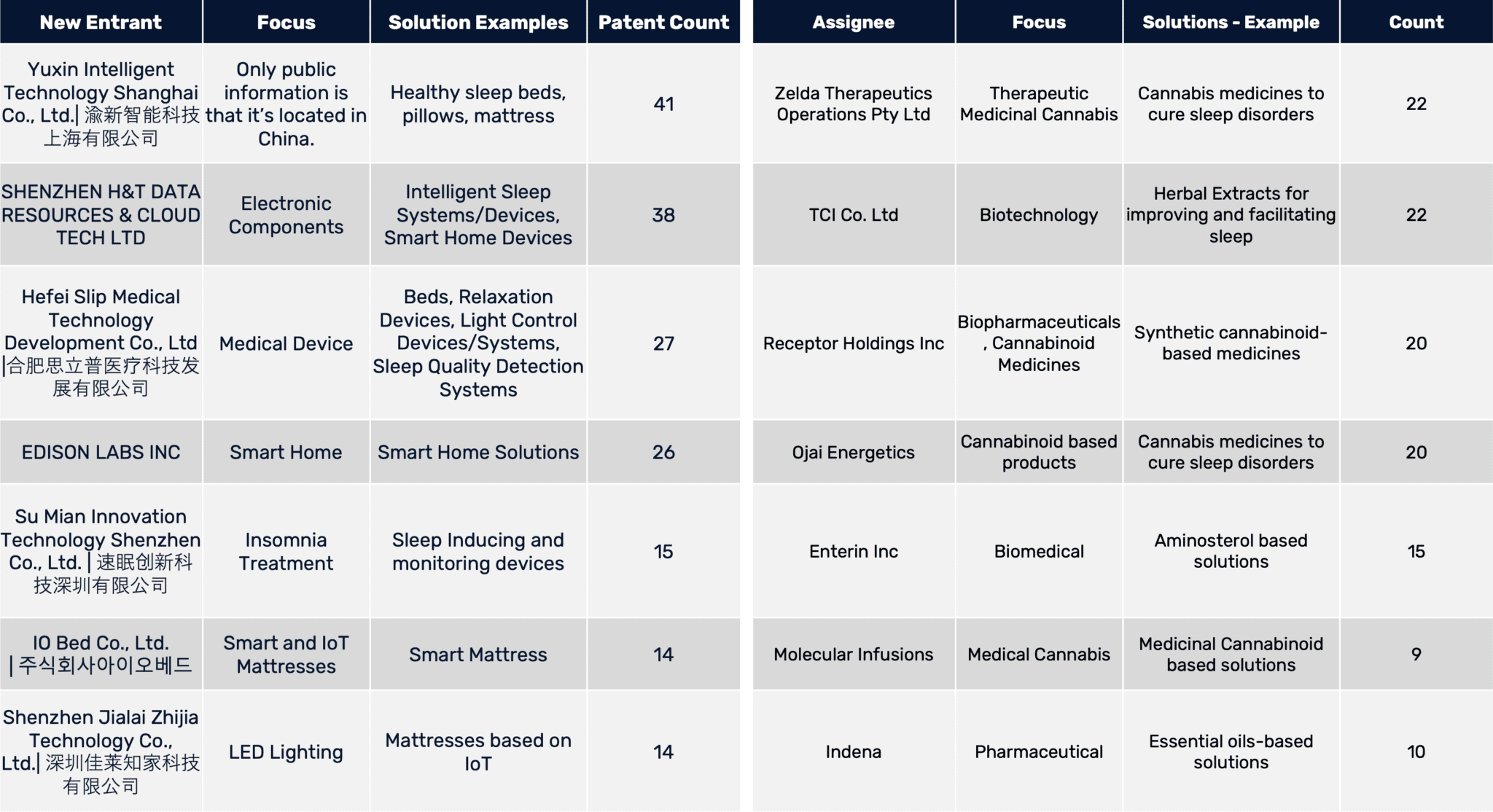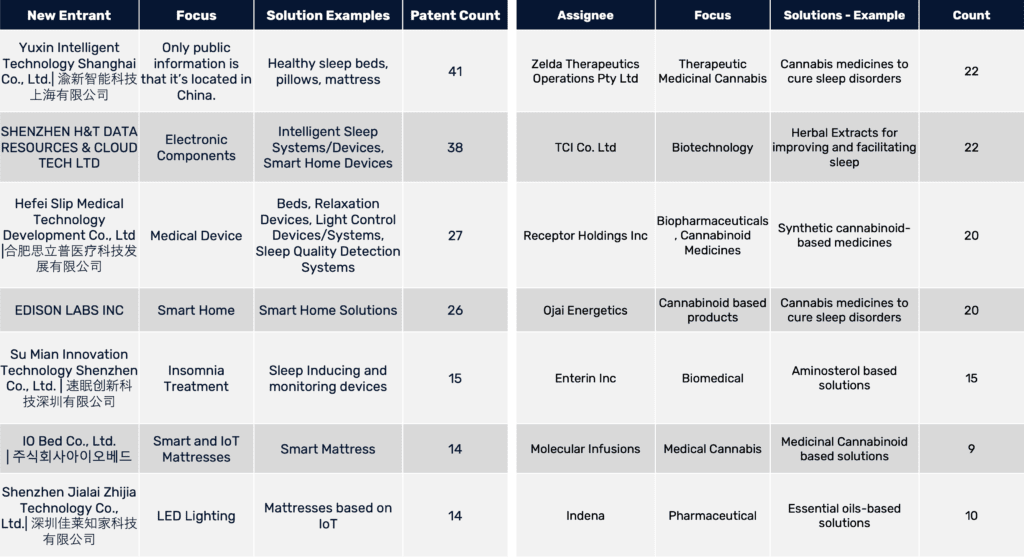 From 2010 on, unique patent assignees (companies filing patents in the sleep solutions space for the first time) are disproportionately filing patents the field of soft solutions compared to hard solutions.
Overall, growth looks promising in the sleep industry with connected sleep technology that integrates artificial intelligence, speech recognition, and advanced analytics, appearing to be the next big generator of revenue.
Ray Chohan, founder of PatSnap West, says, "By using patents and various other data sets as a proxy for innovation, we were able to connect the dots, via our machine learning technology, to unpack what's driving the growth of the sleep solutions market and the areas where companies and analysts need to focus their investment and innovation efforts most.
"Much of the current market's growth is being fueled by an increase in the production of soft solutions, like wearable sleep-monitoring devices and designer mattresses and pillows, and surprisingly, it's happening across both the East and West. North America, a market best known for its predilection for prescription pills, seems to be focusing on the production of soft solutions to a greater degree than in the past, likely due to the widening range of diagnosable sleep disorders that require new treatments and the relative ease with which a new company can enter the soft solutions market versus engineering medicinal sleep aids."