ActiGraph LLC
www.theactigraph.com
ActiGraph LLC, Fort Walton Beach, Fla, says it has been the premiere activity monitor in physical activity research for more than 10 years, and adds that it has now taken its highly successful product line and expanded the functionality of the ActiGraph to meet the needs of the growing sleep market while maintaining its low price. Upcoming features of the ActiGraph include heart rate and wireless data transmission. ActiGraph LLC also provides billing assistance.
---

Airway Management Inc
[removed]http://amisleep.com/home.html[/removed]
Airway Management Inc (AMI), Dallas, offers products designed to improve the health and quality of life of people with sleep-disordered breathing. The company's quality values include continuing customer education, consistent product research and development, personalized customer care, high-quality materials, teamwork and employee excellence, and compliance with applicable regulatory requirements and quality standards as set forth by the Food and Drug Administration, the International Organization for Standardization (ISO), and the Texas Health Department. According to the company, the simple design, coupled with the high compliance rate of its TAP custom-made, patient-adjustable, antisnoring, and sleep apnea device, makes the TAP the most effective such device available.
---

Alabama School of Sleep Medicine and Technology
www.alsleep.com
The Alabama School of Sleep Medicine and Technology, Birmingham, offers unique instructional techniques with a mix of classroom and hands-on instruction in both technical and clinical subjects. The school offers seven different educational course structures, each designed to exceed student expectations and provide an unbiased and fulfilling educational experience. Classes are taught by a skilled staff with decades of sleep education experience.
---

Ambulatory Monitoring Inc
www.ambulatory-monitoring.com
Ambulatory Monitoring Inc, Ardsley, NY, has been providing quality equipment for monitoring physiological functioning in ambulatory subjects for more than 30 years. Its inductotrace inductive plethysmographs, Motionlogger Actigraphs, and PVT-192 Psychomotor Vigilance Task Monitors have been used by hundreds of customers worldwide—including medical centers, pharmaceutical companies, the National Aeronautics and Space Administration (NASA), the Federal Motor Carriers Safety Administration, and the US Department of Defense. The company's equipment has been used in medical clinics, in orbit around the earth, under the ocean, on Mount Everest, in the swamps of Georgia, and in the sands of Desert Storm. In short, Ambulatory Monitoring says it is dedicated to providing reliable and proven equipment.
---

Atlanta School of Sleep Medicine and Technology
www.sleepschool.com
Founded in 1992, the Atlanta School of Sleep Medicine and Technology at Northside Hospital, Atlanta, is a leading sleep training center that offers comprehensive sleep medicine training solutions developed for physicians, technicians, and industry professionals. With a curriculum that addresses specific training and certification needs in an advanced learning environment, and with noted faculty representing several disciplines, along with highly regarded guest speakers, the Atlanta School of Sleep Medicine and Technology says it is regarded as an innovative and respected training facility.
---

Bio-logic Systems Corp
www.bio-logic.com
In 1989, Bio-logic Systems Corp, Mundelein, Ill, introduced Sleepscan, one of the first digital polysomnograph systems. Today's Sleepscan VISION, with many advanced features, is the result of more than 15 years of research and experience. Recent advancements include an exclusive pediatric mode, adaptive sampling, an advanced user interface based on extensible markup language (XML) technology, improved analysis algorithms, automatic system recovery, dataShare (ability to review and score patient files on almost any computer without the need for special software), remote support, Motion Picture Experts Group 2 (MPEG-2) digital video, and the VISION Front Office, an integrated laboratory management system including patient scheduler, database, and report generator.
---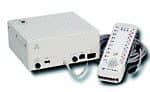 BRAEBON
www.braebon.com
BRAEBON, Ogdensburg, NY, is a single-source provider of polysomnograph sensors, accessories, diagnostic systems, and data management outcomes software. This includes its VALUELINE SENSORS™, MEDIBYTE™ SCREENER device, PURSUIT SLEEP2™ diagnostic system, and PURSUIT OUTCOMES™ data management software. BRAEBON says it is not just another sleep solution vendor, but rather a company that now provides value priced alternatives in sleep diagnostics. The company adds that it is aware there are many options available when purchasing polysomnograph equipment and accessories so its mission is to provide quality alternatives that are easy to use, more reliable, better supported, and reasonably priced.
---

Cadwell Laboratories
www.cadwell.com and www.quickmed.com
Cadwell Laboratories Inc, Kennewick, Wash, was established by Carl Cadwell, DDS, and John Cadwell, BSEE, MD, in 1979. The company invented the first microprocessor-based neurodiagnostic system and today designs, manufactures, and sells PC-based neurodiagnostic and neuromonitoring instruments to laboratories, hospitals, and physicians. Products include: the Easy® PSG/EEG, Easy Ambulatory EEG, Sierra® EMG/NCV/EP, the Cascade IOM instrument for neurophysiological surgical monitoring, electrodes and accessories, and the new full-featured electronic medical record and practice management software called QuickMed®.
---

Dymedix
www.dymedix.com
Dymedix Corp, Minneapolis, produces a full line of reusable and disposable sensors and electrodes for sleep disorder testing. The sensors utilize polyvinylidene fluoride (PVDF) film to produce realistic breathing patterns superior to thermistors/thermocouples and air pressure transducers. PVDF responds linearly (nearly instantaneously) to changes in temperature and pressure. Both the disposable and the RealFlo reusable airflow sensors are available in a fast-response model, capable of detecting subtle flow limitations associated with respiratory effort-related arousals, or a model that produces waveforms similar to those of thermistors/thermocouples.
---

Fisher & Paykel
www.fphcare.com
Fisher & Paykel Healthcare, Laguna Hills, Calif, has been developing respiratory care products for more than 30 years. Its sleep apnea products include CPAP, heated humidification devices, and a broad range of CPAP interfaces. The company believes that its products improve patient comfort and acceptance of CPAP therapy, contributing to an increase in its overall effectiveness.
---

Grass-Telefactor, an Astro-Med Inc Product Group
www.grass-telefactor.com
Grass-Telefactor, an Astro-Med Inc Product Group, West Warwick, RI, manufactures neurophysiological recording instrumentation, including polygraphs, stimulators, amplifiers, amplifier systems, neurodata acquisition systems, data acquisition and analysis software, electroencephalograms (EEGs), polysomnographs, and long-term monitoring systems for research and clinical applications. A complete line of transducers, electrodes, and accessories is also available.
---
Great River SleepDisorder Center
www.greatrivermedical.org
Great River Sleep Disorder Center, West Burlington, Iowa, diagnoses and treats a variety of sleep disorders, including sleep apnea, insomnia, and narcolepsy. Sleep studies are performed overnight and sometimes during the day in a private, comfortable room, much like a home bedroom. During the sleep study, the center's staff monitor and record the activity of a patient's heart, brain, eyes, and respiratory muscles; air flow from the nose and mouth; oxygen level in the blood; and snoring and body position. A board-certified physician interprets the test results, and sends the findings to the patient's personal physician.
---

Invacare
www.invacare.com
Invacare Corp, Elyria, Ohio, manufactures and distributes innovative home medical products that promote recovery and active lifestyles through more than 25,000 providers. The company goes to market in the following channels of distribution: home care, mass retail, and institutional. The firm has manufacturing plants in the United States, Australia, Canada, China, Denmark, Germany, France, Mexico, New Zealand, Portugal, Sweden, Switzerland, and the United Kingdom. A Web site dedicated to sleep medicine is currently under construction and will contain helpful information for patients, clinicians, and providers.
---

Jazz Pharmaceuticals
www.jazzpharmaceuticals.com
Jazz Pharmaceuticals is a Palo Alto, Calif-based pharmaceutical company focusing on improving the lives of patients through the development and commercialization of neurological and psychiatric products. We are committed to working closely with patients, patient advocacy groups, and health care professionals. At Jazz Pharmaceuticals, we are creating innovative therapeutics by improving and expanding the uses of known compounds, and aggressively adding to our pharmaceutical product portfolio through licensing, acquisitions, and collaborations.
---

Medcare
www.medcare.com
Medcare, Buffalo, NY, develops, manufactures, and sells sleep diagnostic systems. In addition to its sales organizations in the United States, Germany, the Netherlands, and Iceland, Medcare has over 60 distributors around the world in more than 50 countries. Medcare provides complete polysomnograph/neuro systems, sensors and accessories, and more. Medcare customers benefit from extensive Web resources, including an online knowledge base and download center.
---

Nellcor Puritan Bennett (Melville) Ltd
www.sandmansleep.com
Nellcor Puritan Bennett (Melville) Ltd, Kanata, Ontario, Canada, started in 1992 as Sleep Company, offering recording systems for studies in a clinical setting, at home, and in research laboratories. Some of its major products include the Sandman®Elite software system with the Sandman Digital 32+ amplifier, the turnkey Sandman EXpress system with the Sandman Digital 20 amplifier, the Suzanne portable recording system, and the Sandman Spyder neurodiagnostic system.
---

Nihon Kohden America Inc
www.nkusa.com
Nihon Kohden America Inc, Foothill Ranch, Calif, founded in 1979, is a manufacturer of medical instrumentation. The company's product offerings include equipment for polysomnography, electroencephalography, epilepsy monitoring, intraoperative monitoring, electromyography, and evoked potentials, as well as a full line of patient monitoring systems and electrocardiographs. The recently released Poly-Suite database integrates data acquisition, analysis, report generation, and data management into a single interface. Adding new scoring, reporting, and data security features, Poly-Suite sleep systems promise to change the way polysomnographic software is used both inside and outside the sleep laboratory.
---

Nonin Medical Inc
www.nonin.com
Nonin Medical Inc, Plymouth, Minn, designs, manufactures, and markets physiological monitoring devices. Nonin has helped numerous medical professionals meet clinical and economic objectives through an array of innovative physiological solutions. Nonin offers reliable and portable pulse oximeters, CO2 detection monitors, sensors, software, and accessories to health care professionals worldwide. Nonin's durable products are designed to perform in many medical locations and applications such as spot-checking, short-term and continuous monitoring, and overnight oximetry screening.
---

Practice Builders
www.practicebuilders.com
Practice Builders, Santa Ana, Calif, is a leading private practice health care marketing firm specializing in the design and implementation of customized turnkey marketing programs. It offers strategic growth and marketing workshops, on-site planning, and the services of its award-winning advertising agency to help sleep physicians appropriately position and market their practices. Its focus is on developing practical marketing programs with easy-to-implement strategies to ensure that physicians and practitioners are not overwhelmed by the business side of owning a practice.
---

Pro-Tech Services Inc
www.pro-tech.com
Pro-Tech® Services, Mukilteo, Wash, is a leader in design, manufacturing, and distribution of sensors used for the diagnosis of sleep-related breathing disorders. With the purchase of SleepEx™ Systems, it now also provides sleep laboratory management software, remote data access, Health Insurance Portability and Accountability Act (HIPAA)-compliant storage, and sleep test scoring. Pro-Tech says it is committed to serving its customers with products that are easy to use, produce quality data, and increase productivity at the sleep center. Its traditional technologies include thermocouple airflow, piezo effort, and snore and periodic limb movement (PLM) sensors. Its pressure transducer, cannulas, and zRIP™ effort systems meet the needs of clinicians and researchers.
---

ResMed
www.resmed.com
ResMed, Poway, Calif, is a global leader in medical equipment for the screening, treatment, and management of sleep-disordered breathing (SDB) and other respiratory disorders. It sells a comprehensive range of products through direct offices in the United States and in more than 65 other countries worldwide. It is dedicated to raising awareness among patients and health care professionals of the potentially serious health consequences of untreated SDB, including stroke, cardiovascular disease, and hypertension. In addition, it says it constantly strives to develop innovative technologies and products that will improve the lives of people suffering from SDB.
---

Respironics
www.respironics.com
Respironics, Murrysville, Pa, is a leading developer, manufacturer, and distributor of innovative products and programs that serve the global sleep and respiratory markets. Focusing on emerging market needs, the company is committed to providing valued solutions to help improve outcomes for patients, clinicians, and health care providers. Respironics markets its products in more than 125 countries and employs more than 3,500 associates worldwide.
---

Scoring Essentials
www.scoringessentials.com
Scoring Essentials is a leading sleep scoring services company, focused on providing solutions for sleep facilities. Its comprehensive sleep scoring services are designed to enable sleep laboratories to increase productivity, reduce operational costs, and improve their competitive abilities. Scoring Essentials says it has the fastest turnaround time in the industry and its skilled Registered Polysomnographic Sleep Technologists are experienced in scoring all patient types, from infants to geriatric patients. "Our solutions reflect a dramatic advance over traditional practices, optimizing performance, and generating an improved prioritization of your lab management objectives," the company says.
---

Sleepmate Technologies
www.sleepmate.com
Sleepmate® Technologies, Midlothian, Va, provides the sleep market with one of the widest lines of high-quality physiological sensors used in diagnostic testing for sleep disorders. Its educational training consists of classroom as well as Web-based learning series. Both are designed to benefit new and experienced sleep professionals. Its goal is to partner with sleep professionals and patients to provide sleep products that are comfortable, easy to use, and reliable.
---

Sleep Review
www.sleepreviewmag.com
As a leading publication within the sleep medicine marketplace, Sleep Review, The Journal for Sleep Specialists, helps to educate and inform 20,000 sleep specialists and respiratory care professionals on the expanding sleep market. On the Web, Sleep Review offers its complete library of past issues for free and resources such as useful links, subscription information, and its latest feature: "Expert Insight," an online forum where you can post your sleep medicine-related questions and have them answered by our featured expert.
---

SLP Inc
www.sleepsense.com
Established in 1993, SLP, St Charles, Ill, is a leading sleep disorder sensors manufacturer, distributing worldwide under the SleepSense brand. All products are Consumer Electronics (CE) and US Food and Drug Administration (FDA) 510(k) approved. In addition, the company is International Organization for Standardization (ISO) 9000:2000 and ISO 13485:2003 certified. SLP supplies sensors to thousands of sleep laboratories all over the world, with sensors adapted to systems from all major manufacturers. SLP products include effort, snore, pressure, movement, and airflow sensors; the SleepStrip disposable sleep apnea screener; its new Inductive sensor line; and two new infant products: Piezo Beltless Miniature Infant Sensor and the Piezo Infant Thermal Flow Sensor.
---

Smiths Medical PM Inc
www.smiths-medical.com
Smiths Medical PM Inc, Waukesha, Wis, is a designer, manufacturer, and distributor of the BCI® brand of patient monitoring equipment used to monitor respiration, spot oxygen saturation (Spo2), end tidal co2 (ETco2), temperature, blood pressure, and electrocardiogram (ECG). The Capnocheck® Sleep Capnograph/Oximeter is specially designed for sleep screening and laboratory-based sleep studies, and the FingerPrint® Sleep Hand-Held Pulse Oximeter is designed specifically for overnight sleep screening studies in the clinic or at home. A complete range of accessories designed to help make the most of your technology investment are also available.
---

SomnoMed Inc
www.somnomed.com
SomnoMed Inc, Crows Nest, New South Wales, Australia, designs, manufactures, and distributes a unique mandibular advancement splint, the SomnoMed MAS™, used to treat snoring and mild to moderate obstructive sleep apnea (OSA). Now operating throughout North America, Europe, and Australasia, SomnoMed is dedicated to repositioning the standard of oral appliance therapy in sleep-disordered breathing practices. According to the company, the SomnoMed MAS has been clinically demonstrated in a large number of OSA patients to show high levels of compliance, acceptance, and efficacy.
---

United Sleep Medicine
www.unitedsleepmedicine.com
United Sleep Medicine (USM), Charlotte, NC, was founded in 1998. Today, it is a sleep management business providing expertise to health care institutions and medical practices to assist in the successful and efficient implementation of excellence in sleep services. Its business model incorporates advanced technology, technologist training, 24-hour support, product division, and marketing for specific needs. Services provided include: full-manage service agreements, scoring contracts, and technician education.
---

Weaver and Co
www.doweaver.com
Weaver & Company makes NuPrep™ skin prepping gel and Ten20™ Conductive paste, products used successfully by electroencephalogram (EEG) technologists in hundreds of hospitals in the United States and abroad. NuPrep gel reduces electrode's impedance to help improve tracings, while Ten20 Conductive paste allows easy cleanup of patients and electrodes.