Ambulatory Monitoring Inc
Ambulatory Monitoring Inc, Ardsley, NY, offers a product catalog that includes the company's Inductotrace inductive plethysmograph featuring Inductotrace Digicom software, which allows users to easily digitize respiratory signals. By using this program together with the new measurement computing PMD 1208LS USB, one can sample abdominal and chest wall excursions (as well as six possible additional channels) in digital format. (800) 341-0066; www.ambulatory-monitoring.com.
---

Bio-logic Systems Corp
Bio-logic, Mundelein, Ill, introduces a flier on the new Sleepscan VISION digital PSG system, which is the result of more than 15 years of research and experience building on the company's original digital PSG system introduced in 1989. Recent advancements include an exclusive pediatric mode, adaptive sampling, an advanced new user interface based on XML technology, new and improved analysis algorithms, automatic system recovery, dataShare (ability to review and score patient files on almost any computer without the need for special software), remote support, MPEG-2 digital video, and the VISION Front Office integrated laboratory management system. (800) 323-8326; www.blsc.com.
---

Cadwell Laboratories Inc
Cadwell Laboratories Inc, Kennewick, Wash, recently published a four-page brochure for its new Easy Ambulatory 2 system. The brochure features numerous photos that demonstrate the compact size, comfort level, and variety of components that are included with the system. The brochure also includes basic product specifications on the back page. Recently, Cadwell received US Food and Drug Administration approval and began selling its optional body position and limb movement sensors that are used with the Easy Ambulatory 2 product line. (800) 245-3001; www.cadwell.com.
---

Compumedics USA
Compumedics NeuroMedical Supplies Division, El Paso, Tex, offers a brochure on the Summit IP™ Respiratory Effort Sensor, which makes it easy for any sleep laboratory to use inductive plethysmography. The small, battery-powered Summit IP connects easily to a sleep amplifier system with industry-standard touch-proof connectors. (877) 717-3975; www.compumedics.com.
---

Dymedix Corp
Dymedix Corp, Minneapolis, introduces product literature on the RealSnor™ reusable snore sensor, which uses the same polyvinylidene fluoride (PVDF) technology utilized in the Dymedix disposable snore sensors. The reusable sensors are available in the classic neck-placement configuration or the over-the-nose placement to eliminate concerns for carotid artery artifact, beards, heavy stubble growth, and large, "fleshy" necks. (888) 212-1100; www.dymedix.com.
---

Fisher & Paykel Healthcare
Fisher & Paykel Healthcare, Laguna Hills, Calif, offers a brochure on the FlexiFit™ Series HC407 nasal mask and a flier on the FlexiFit Series HC431 full face mask. Both masks feature FlexiFit technology and the company's Glider™ strap to make fitting and sizing easy. The HC407, designed to fit the majority of patients right out of the box, offers new Stretchgear™ headgear for more stretch and greater comfort. The HC431 is packaged with all necessary sizes in one box, eliminating the need to inventory several sizes of full face masks. (800) 446-3908; www.fphcare.com.
---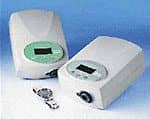 General Devices
General Devices, Ridgefield, NJ, offers a brochure on the EIM-107-20A PREP-CHECK PLUS™, a compact, handheld, multi-lead electrode impedance meter developed specifically for sleep studies to quickly test all lead wires, cables, electrodes, and electrode preps at the bedside. PREP-CHECK PLUS, an advanced version of the PREP-CHECK, automatically checks all electrodes, identifies the electrodes by name, skips unused electrodes, and measures offset potentials; it also has user-defined good/poor limits. Measurement accuracy is assured because PREP-CHECK PLUS™ recalibrates itself before each use. (201) 313-7075; www.general-devices.com.
---

Grass-Telefactor, an Astro-Med Inc Product Group
Grass-Telefactor, an Astro-Med Inc Product Group, West Warwick, RI, introduces a brochure on the Comet™ PSG, a compact, low-cost polysomnograph that provides up to 50 channels for recording and analyzing sleep data. It combines powerful, yet easy-to-use TWin® software with a high-response 50-channel digital amplifier system. Its "personality module" features electrode inputs designed especially for PSG to facilitate easy electrode application and setup. The high-fidelity digital amplifier system sends the PSG signals directly to a PC through a standard TCP/IP Ethernet port. (877) 472-7779; www.grass-telefactor.com.
---

Hans Rudolph Inc
Hans Rudolph Inc, Kansas City, Mo, introduces a color-coded, easy-to-read, two-sided flier illustrating the company's steam autoclavable/pasteurizable/dishwasher-safe VIP 76™ Oro-Nasal (full face) and 7600 Vmask™ CPAP/bilevel masks. The flier features six inset color photos and describes the products' features and benefits. The ordering information is clearly laid out for standard and nostandard options and accessories. (800) 456-6695; www.rudolphkc.com.
---

InnoMed Technologies Inc
InnoMed Technologies, Greensburg, Pa, offers an informational flier on its latest generation of CPAP interface, the Nasal-Pap Freestyle®. A complement to the Nasal-Aire series, the Freestyle is available in seven sizes. The anatomically shaped nasal sections provide a virtually leak-free seal when properly fitted. It is even possible to fit the patient with different-sized nasal sections should a patient present with asymmetrical nostrils. (800) 200-9842; www.innomedinc.com.
---

Invacare Corp
Invacare Corp, Elyria, Ohio, introduces a Sleep Therapy Products catalog, form no. 03-061, that includes a new product line that consists of CPAP, an integrated heated humidifier, and a new mask. The product line features technology designed to enhance patient comfort and ultimately increase compliance. Designed and manufactured by Invacare, a contributor to the American Sleep Apnea Association Industry Roundtable, the products are backed with the company's high-quality standards. (800) 333-6900; www.invacare.com.
---

Medcare
In its catalog, Medcare, Buffalo, NY, offers sensors and study accessories for performing high-quality sleep studies, from standard sensors and basic supplies to new sensor technologies. The items in this printed catalog also can be viewed and ordered online at the company's Web site, which features the most current additions to Medcare's growing product line. A Compatibility Matrix also has been included to help ensure the items you want are compatible with the recorder. (888) 662-7632; www.medcare.com.
---

MSNi
MSNi, Rockford, Ill, offers a flier called "Taking a New Direction in Sleep Medicine Training: Leading With Innovative Education Solutions." The flier provides information about MSNi's commitment to offering the most comprehensive sleep medicine instruction available and continuing to expand the company's ability to meet the ever-changing needs of the sleep disorders center. In addition to a polysomnographic technologist training course and a polysomnography scoring workshop, MSNi offers courses on the fundamentals of pediatric sleep, business essentials for the sleep center, technologist registry review, polysomnography perspectives, nursing essentials for the OSA patient, accreditation assistance, physician and sleep disorders center consulting, polysomnographic scoring, and interscorer reliability and competency tracking. (877) 398-6764; www.msni-edu.com.
---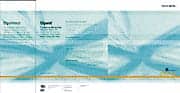 Nellcor Puritan Bennett (Melville) Ltd
Nellcor Puritan Bennett (Melville), Kanata, Ontario, Canada, offers a brochure on the new Sandman® EXpress™, a comprehensive turnkey sleep diagnostic system, which includes Sandman EXpress sleep diagnostic software, a Sandman Digital 20™ amplifier, built-in pulse oximetry, a Dell™ computer system, and the Puritan Bennett® KnightStar® 330 Bi-Level® ventilator. The software features the Coach™ software assistant that guides users through each sleep study one step at a time, and it allows users to control the KnightStar 330 Bi-level ventilator from the computer. (800) 663-3336; www.sandmansleep.com.
---

Nihon Kohden America
Nihon Kohden America, Foothill Ranch, Calif, offers a brochure and promotional poster on its new Poly-Suite Database Manager, an addition to the Polysmith family of sleep products. The new database interface allows users to schedule and manage patient data at a totally different level, the company says. It features an easy-to-use calendar interface that helps staff members learn to perform the tasks required in processing data. (800) 325-0283; www.nkusa.com.
---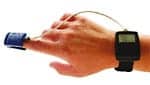 Nonin Medical Inc
Nonin Medical Inc, Plymouth, Minn, offers a color brochure, available online or in print, about the 3100 WristOx®, a small, lightweight pulse oximeter designed for patients to wear comfortably on the wrist. The compact wrist design makes it ideal for monitoring ambulatory patients and for sleep studies. With 24 hours of battery life and 33 hours of memory, the WristOx provides a cost-effective solution for both long- and short-term monitoring. (800) 356-8874; www.nonin.com.
---

Puritan Bennett
Puritan Bennett, a division of Tyco Health-care, Pleasanton, Calif, offers product specification sheets and flyers on its GoodKnight® 420 nasal CPAP systems for home use or sleep studies. Indicated for patients weighing 30 kg and over, the durable CPAP units feature ultraquiet operation, built-in calibration, and a pressure range of 4 to 20 cm H2O for varying prescriptions. Each 1.5-pound unit is equipped with an automatic voltage regulator and altitude compensation feature. An optional DC power supply is also available. A breathing compliance meter encourages adherence to CPAP treatment. The GoodKnight 420S model records up to 600 sessions of date/time usage data. According to the company, it is the only CPAP device on the market that detects persistent residual apnea, hypopnea, or snoring events that occur at a set pressure. (800) 635-5267; www.puritanbennett.com.
---

ResMed
ResMed, Poway, Calif, introduces a patient-focused CD-ROM called "Snoring and Sleep Apnea: Is Your Health at Risk?" The piece also will be available in VHS format for sleep laboratories to use to educate patients. It centers around the axiom that "A Healthy Life Depends on Healthy Sleep." The CD-ROM walks viewers through all the basics of OSA, including how OSA affects sleep and the role it plays in serious health complications. The piece puts a human face on OSA, and treatment options are covered extensively. (800) 424-0737, x 2226; www.resmed.com.
---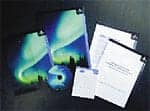 Respironics
Respironics, Murrysville, Pa, offers an informational packet to inform physicians and clinicians about the benefits of C-Flex technology. C-Flex provides a more comfortable treatment option for sleep apnea sufferers that may result in a higher level of patient compliance. The informational packet includes a color brochure describing C-Flex technology, a summary of two studies comparing CPAP to C-Flex, results of patient preference trials, and an interactive CD that illustrates the difference between traditional CPAP treatment and treatment using C-Flex. The CD also includes interviews with patients who have used C-Flex. (800) 345-6443; www.respironics.com.
---

Respironics Inc Diagnostics Group
Respironics Inc Diag-nostics Group, Murrys-ville, Pa, offers several informational brochures on Alice Sleepware. Even the best software is only half of a sleep diagnostic system, according to the company. To best match a laboratory's unique needs, Respironics offers a choice of data acquisition devices with which Alice Sleepware works equally well. (800) 345-6443;
www.respironics.com.
---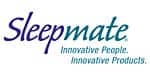 Sleepmate
Midlothian, Va-based Sleepmate®, which just launched its Customer First Program, offers a variety of brochures on its complete line of diagnostic sensors, as well as educational training and pulse oximetry products. To learn more about the Talk Back customer feedback program and to view Sleepmate's product line, visit the Web site. Just as your patients appreciate what you do for them, Sleepmate appreciates what you do for it. "Because without you, people don't sleep. And without sleep, people don't function well." (800) 639-5432; www.sleepmate.com.
---

SleepMed
SleepMed, Columbia, SC, offers a product brochure on Morpheus, a Web-based scoring and data-management service using a new US Food and Drug Administration-approved and patented bio-signal processing technology by WideMed. Morpheus provides consistent scoring and interpretation templates with 24/7 online access, electronic record management, and query tools for data mining. SleepMed provides comprehensive turnkey sleep laboratory services for hospitals and physicians. (800) 373-7326; www.sleepmed.md.
---

VIASYS Healthcare Respiratory Technologies
VIASYS Healthcare Respiratory Technologies, Yorba Linda, Calif, offers a brochure on the Lyra nasal CPAP interface, which provides patients with two position options: over the head and below the chin. A 360° swivel and extra-long tubing allow for more comfortable tube positioning and easy patient adjustment. The EasyStrap Headgear provides an unobtrusive and comfortable fit. In addition, the Lyra design moves the supply tubing away from the patient's ears, eliminating the sound of rushing air. Each Lyra interface includes a CustomOne™ Fit Kit with four different sized nasal inserts, eliminating the need to stock multiple sizes. The kit also includes a sizing guide, Easy Strap Headgear, and removable elbow. (800) 231-2466; www.viasyshealthcare.com.
---

XLTEK
XLTEK™, Oakville, Ontario, Canada, presents a new full-color accessories catalog, which contains pictures, product descriptions, pricing, and ordering information for a complete line of sleep, oximetry, EEG, EMG, IOM, and EP accessories. In addition to electrodes, transducers, and cabling, XLTEK carries a variety of supplies for patient preparation and cleanup. XLTEK carries the accessories needed for its sleep diagnostic systems and other neurodiagnostic products. (800) 387-7516; www.xltek.com.