SSDCRC is paving the way to excellence through vital research in sleep apnea, insomnia, and REM behavior disorders.

Approximately 100 million Americans complain of disturbed sleep annually. This translates to roughly 30% of the population having trouble falling or remaining asleep. The Sleep Disorders Clinic and Research Center of Stanford University, Palo Alto, Calif, aims to reduce the number of people having problems attaining a healthy amount of quality sleep. Robert Tognoli, RPSGT, and Andi Gagnon, PSGT, working in the sleep disorder clinic.
The Stanford Sleep Disorders Clinic and Research Center (SSDCRC) was the first medical center to specialize in sleep disorders worldwide. Originally founded in 1970 by William C. Dement, MD, PhD, to treat patients with narcolepsy, the SSDCRC has evolved into a full-service facility. Incorporated into Stanford Hospital in 1994, SSDCRC now applies diagnostic testing, provides appropriate treatments, and conducts vital research in such areas as sleep apnea, insomnia, periodic limb movements, sleepwalking, and rapid eye movement (REM) behavior disorders. This four-story, seven-sleep-room facility conducts approximately 2,000 sleep tests and treats approximately 2,400 patients annually. By proper diagnosis, study, and treatment, a substantial number of the SSDCRC patients are experiencing better sleep patterns.
The center is a full-service accredited sleep facility with a broad patient population representative of pediatric, adolescent, adult, and geriatric populations. However, the largest percentage of patients are adults, with a slightly larger male population. Sleep disorders are pervasive and complaints about poor sleep are represented in both genders and all cultures and ethnic groups.
SSDCRC is known as a "center for excellence" in the area of sleep disorders medicine. Many of the pioneering sleep researchers either worked at Stanford or were otherwise involved in Stanford's initial sleep disorders research. The current physicians and staff of the Sleep Disorders Clinic have specialized in sleep disorders medicine in addition to having a broad scope of expertise in other related specialties such as neurology, psychology, and pulmonary medicine. Liaisons with surgeons, dentists, and other physicians whose services complement sleep medicine have been successfully formed and continue to enhance the work being done at the SSDCRC.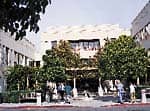 Center For Narcolpesy
One exciting area of research is being performed at the Stanford Center for Narcolepsy. This center is a part of the Department of Psychiatry and Behavioral Sciences. Established in the 1980s, the Stanford Center for Narcolepsy has grown into the world leader in narcolepsy research, generating more than 100 articles on this condition.
Many of the recent findings about human narcolepsy have resulted from studying both human and animal populations. Dement believes that recent findings in the field of narcolepsy are extremely valuable to the sleep medicine community. When asked to list what he believed were the most important discoveries in sleep medicine, Dement mentions the discovery of REM sleep and the recent findings originating from the Stanford Center for Narcolepsy. Dement notes that an important discovery involves "the role of the brain protein hypocretin in narcolepsy." He continues, "The road to this discovery began with descriptions of narcolepsy involving REM sleep and sleep onset REM periods. The discovery and development of narcolepsy in dogs and a hereditary colony at Stanford University [furthered the research. By studying narcoleptic dogs] we came to the realization that canine narcolepsy was caused by a single autosomnal recessive gene. Ten years of work sequencing dog DNA to isolate the narcolepsy gene [resulted in a] finding that it expressed an abnormal hypocretin receptor 2. This was followed by the discovery that human patients with narcolepsy did not have hypocretin in their spinal fluid, while normal controls had easily detectable levels."
The dog subjects of this program are well cared for by a highly trained and compassionate staff. Staff members are composed of academic veterinarians and a variety of animal caretakers. Researchers are mainly neuroscientists and basic sleep researchers who test dog DNA gathered from blood samples. The only drawback of the narcoleptic dog program is the large cost of caring for the dogs. Roughly $15 is spent on their daily care. However, cost may not be a factor in the future. Dement says that "recent findings have very exciting implications for future research because the narcolepsy gene can be transferred to smaller animals (rats and mice), such that the cost of research will be greatly reduced."
Insomnia Program
In addition to treating narcolepsy, sleep apnea, periodic limb movement, sleepwalking, and REM behavior disorders, SSDCRC has a specialized program that treats only insomnia. The Insomnia Program is the first of its kind in the United States. Psychologists lead the efforts of the Insomnia Program that integrates, but is not limited to, existing interventions such as stimulus control, cognitive therapy, and relaxation.
SSDCRC
• This four-story, seven-sleep-room facility conducts approximately 2,000 sleep tests and treats approximately 2,400 patients annually.
• SSDCRC is a full-service accredited sleep facility with a broad patient population including pediatric, adolescent, adult, and geriatric populations.
• The Stanford Center for Narcolepsy has grown into the world leader in narcolepsy research.
• SSDCRC's Insomnia Program is the first of its kind in the United States providing patients with cognitive behavioral treatment for insomnia.
Patients of the Insomnia Program attend a 9-week program that focuses on cognitive behavioral treatment for insomnia. This treatment is delivered in seven group sessions. Through this program, patients learn to adjust their behavior and thoughts to facilitate sleep. The Insomnia Program helps patients develop a strong sleep-wake cycle by introducing healthy sleep habit strategies and correcting common misconceptions about insomnia. The program also helps individuals who wish to discontinue sleep medication achieve their goal. Patients who complete the program provide vital feedback to program administrators by completing a sleep-wake diary throughout the program. This patient information is used to improve the Insomnia Program.
Although preliminary, the results of this program have been so encouraging that other sleep medicine facilities are asking the Stanford Insomnia Program for copies of the procedure manual in order to initiate similar programs at other, nonaffiliated locations. Rachel Manber, PhD, Department of Psychiatry and Behavioral Sciences, comments, "I am in the process of writing a chapter describing the procedure. I described the program in a course at a recent sleep meeting and have had many follow-up calls from individuals who would like to begin a similar program."
National Sleep Debt
As mentioned, Dement is the founder of SSDCRC. Renowned for discovering universal human sleep patterns, the four stages of sleep, and REM sleep, Dement has made many valuable contributions to the development of sleep medicine. Due to Dement's expertise in the field of sleep disorders, the House Subcommittee on Health and Environment recently heard his testimony. Dement pointed out that sleep disorders are among the nation's most serious health problems, accounting for more than $100 billion annually in lost productivity to the US economy and an additional $12.4 billion due to automobile accidents resulting from drivers falling asleep at the wheel.
To help reduce US economic expense and help people sleep better, Dement and his colleagues are currently working with primary care doctors in Walla Walla, Wash, and Moscow, Idaho, under the National Primary Care Project to establish a reliable diagnostic procedure. Dement comments on the program, "It is our hope that we will develop the right approach for primary care doctors [to address sleep disorders]. [Further we hope that] our approach will finally catch on because, as you know, more than half of all patients in primary care populations have unambiguous symptoms of one or more sleep disorders. Nonetheless, it is also time to start a vigorous effort to penetrate the educational system at every level so that students will not be arriving at medical school still completely ignorant about the importance of adequate sleep and the importance of diagnosing and treating sleep disorders." The National Primary Care Project is an extension of the programs that are being facilitated by SSDCRC.
The discoveries and sleep programs of the SSDCRC have been so successful that a satellite sleep clinic has been opened in San Francisco. This one-story, three-room facility performs the same research and administers the same sleep programs as the main clinic. People seeking more information on this satellite clinic should contact the main SSDCRC at the Palo Alto location.
Expanding Opportunities
The SSDCRC employs approximately 35 staff members, representing three groups of employees: physician, technical, and administrative. People who are interested in pursuing career opportunities at the SSDCRC can usually find openings in the clinical or research setting. Individuals who want to enter the technical field of polysomnography must be able to work evening and night shifts, exhibit good interpersonal skills, and demonstrate attention to detail. Credentials are not needed for most entry-level position at the SSDCRC. Most sleep technologists obtain registry status as polysomnographers after a year or two of clinical practice. Qualified and interested individuals should contact either the administrative or technical divisions of the clinic to discuss employment opportunities. A well-established fellowship program aids physicians looking to specialize in sleep medicine. This fellowship program is innovative in its approach to training sleep physicians. Stanford graduates are always encouraged to apply for clinic and research positions.
As a world-leading center for sleep research, SSDCRC is expanding into a new area—the World Wide Web. The SSDCRC Web site will be completed in the near future. It will contain historical, contact, and educational information relating to the SSDCRC and the Stanford hospitals and clinics. Information pertaining to common sleep disorders will also be displayed, as will links to other established sleep sites. It is essential to address a world audience. Dement comments on the need for universal education about sleep medicine, "Forty nations were represented at the European Sleep Research Society's international meeting in Istanbul. Reports from many studies documented problem sleepiness all over the world. There are even some very sparse reports on observations in primitive societies and the suggestion is that, for different reasons, sleep deprivation is also a problem. There is no question that other nations are as sleepy as the United States."
Conclusion
An initial pioneering force in the area of sleep medicine, SSDCRC continues to be a vital entity to the industry. Recent findings in the area of narcolepsy will potentially help lessen the impact of this debilitating sleep disorder in the near future. The design of the Insomnia Program may change the way people address the problem of having trouble falling asleep. Possibly by further education of primary care physicians about sleep disorders, more people will have fewer problems attaining a good night of quality sleep. An initial guide in sleep medicine, Dement and SSDCRC continue to lead through example and by coordinating others involved in the field of sleep medicine. SSDCRC has had a pivotal role in developing and continuing to study sleep medicine. Dement mentions what he believes are Stanford's greatest contributions to the field of sleep medicine when he comments, "I think the greatest benefit(s) from Stanford University and our group was the definition, creation, and launch of the practice of sleep disorders medicine. [In addition, by] developing polysomnography, developing and standardizing the Multiple Sleep Latency Test, and developing and standardizing the sleep disorders diagnostic classification system, we were able to initiate the American Academy of Sleep Medicine and the American Board of Sleep Medicine. [These accomplishments are the] beginning [of a] process that we hope will bring the benefits of sleep medicine, particularly the diagnosis and treatment of obstructive sleep apnea, eventually to the entire world. It is quite possible that millions of human lives will be saved or improved."
Jennifer Vavra is a contributing writer for Sleep Review.