By Jayme R. Matchinski, Esq
The role of the sleep lab in an accountable care organization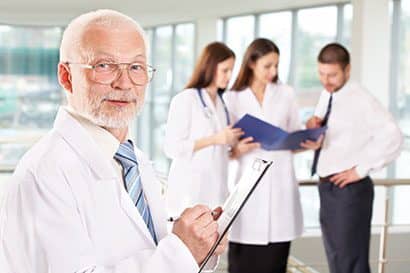 The future of sleep medicine will be impacted by the Patient Protection and Affordable Care Act (Health Care Reform), including the development and evolution of Accountable Care Organizations (ACOs). Decreasing reimbursement rates, increasing government and other third-party payor investigations and enforcement activities, and an increasingly complex regulatory environment also will be contributing factors to the development of ACOs and patient-centered care models. On January 10, 2013, the Centers for Medicare and Medicaid Services (CMS) announced that 106 ACOs will join the Medicare Shared Savings Program (MSSP), which brings the total number of MSSP ACOs to more than 250 with approximately 4 million Medicare beneficiaries. ACOs are expected to lower health care costs, improve quality outcomes, and improve the patient's experience of care.
ACOs are relatively new and it does not appear that there are any numbers or statistics available to reflect how many sleep labs and sleep professionals are participating in ACOs around the country. Health Care Reform has established a framework to provide incentives to health care providers that agree to care for a population of patients with the goal of reaching or exceeding predetermined cost and quality benchmarks. If the ACO meets all of the quality benchmarks and the patient population's cost of care is below the established threshold, the ACO is able to share in the savings with the health care providers and the savings will be the difference between the actual cost and benchmark cost.
ACOS OVERVIEW
Pursuant to Health Care Reform, ACOs are going to be structured to include quality, cost, and overall care of Medicare beneficiaries. Providers, including sleep specialists and sleep labs, will be organized as ACOs to share in cost savings for meeting quality benchmarks, care coordination, promotion of accountability, and process redesign. ACOs will be organized to include clinical and administrative management systems and structured to receive and share savings payments. Most ACOs will require a 3-year participation commitment and providers will have to meet "patient-centered" criteria that will be established by the Department of Health and Human Services. ACOs will have defined processes to promote evidence- based care and report on quality, cost, and coordination of care.
Several ACO models have been developed. An ACO may include an Integrated Delivery System (IDS), hospital and independent physician practice groups, physician/hospital organizations, and hospital and multispecialty practice groups. ACOs are associated with a defined patient population and are accountable for total Medicare spending and quality of care for that patient population. ACOs that meet quality of care targets and reduce costs of their patients relative to spending benchmarks will be rewarded with a share of the savings the ACO achieves from the Medicare program. In addition to the CMS-backed ACOs, private sector ACOs have been formed. Organizations that have adopted an ACO model include Blue Cross Blue Shield of Massachusetts, Geisinger Health System, Kaiser Permanente, and Advocate Health Partners. MSSP ACOs have been structured to coincide with common payment arrangements, while private ACOs have more flexibility in designing accountable care contracts. Some private sector ACOs mirror the shared saving model of the MSSP, while other private ACOs have moved to full or partial capitation models, bundled payments, retainer agreements, subsidies provided by payors, and pay-for-performance incentives. Operating as an MSSP ACO or working with private payors does not require an exclusivity agreement and many ACOs are simultaneously contracting with private payors and CMS. There are also several Medicaid programs that are actively negotiating accountable care agreements with providers either directly through the state Medicaid office or via a Medicaid managed care plan.
Sleep labs and sleep professionals, including sleep physicians and sleep technologists, are being encouraged to participate in ACOs in order to provide coordinated care to patients where the sleep professional would act as a co-manager in diagnosing and treating a patient and then referring the patient for follow-up care to a primary care physician while continuing to monitor and treat the patient for any diagnosed sleep disorder. Under the ACO model, the sleep specialist would no longer be an independent provider delivering care to a patient but would instead act as a member of a team of providers who coordinates the care of a specific patient population such as patients with obstructive sleep apnea. Sleep specialists have historically coordinated the care of a patient with the patient's primary care physician prior to and following a sleep study. The ACO model will continue to foster cooperation between sleep specialists and other health care providers and should reward providers for streamlining patient care.
Payment under the ACO model would reward providers for the value of ser- vices provided as opposed to the cur- rent system, which rewards providers for volume. It is anticipated that the ACO model would assist patients in reducing the impact of negative medical conditions such as diabetes, high blood pressure, obesity, and heart disease. ACOs that include sleep labs and sleep specialists will work under value-based shared savings or risk arrangements on the total cost of care for the defined patient population. The Medicare ACO models have been designed as a way to create a multipayor care delivery model that could compete in the open market with fee-for-service.
BENEFITS OF ACOS FOR SLEEP LABS AND SLEEP PROFESSIONALS
It is anticipated that ACOs will pro- duce substantial improvements in quality and cost and they will be well positioned to drive change in the marketplace. ACOs can serve as a preventive care model to effect change on a broad scale. ACOs may enhance the promotion of preventive care in the arena of sleep medicine in order to prevent hospital admission or readmission, which leads to lower health care costs, higher quality of care, and greater patient satisfaction. Another benefit of ACOs will be the ability to attract sleep professionals and other critical care providers through greater participation in gain sharing between providers and with patients through providing higher value care. Sleep labs and sleep professionals should consider taking a proactive approach in exploring the possibility of participating in an ACO to help shape the changing playing field under Health Care Reform.
Sleep labs and sleep professionals should not be left behind in this changing health care environment, and those sleep professionals who fail to act or choose to wait and see how ACOs will be structured, may have to play catch-up to meet benchmarks set by their competitors who have already been participating in ACOs. Sleep professionals and other health care providers will be challenged under the ACO models to make clinical transformations in order to move to risk-based payor agreements with Medicare, Medicaid, and commercial insurance companies to align incentives across entire patient populations. Promoting accountability for the provision of patient care among health care providers should be beneficial to patients because there will be an identification and hopefully elimination of over-utilization and underutilization of patient care. The intent of the ACO is to focus on the patient's overall health needs to promote the clinical and social needs of the patient populations that the ACO serves. The ACO model is structured to be more patient-centered than physician-centered, and this shift from traditional models of patient care will dramatically change the way physicians and other health care providers are compensated in order to align incentives.
THE DOWNSIDE OF ACOS FOR SLEEP LABS AND SLEEP PROFESSIONALS
Transforming the delivery of sleep medicine and reimbursement under the ACO models will require significant investments of time, energy, and resources by sleep labs and sleep professionals. Change is difficult for health care providers, payors, and patients. The shift to accountable care under the ACO model will require sleep labs, sleep professionals, and patients to function in a new and untested environment. There also are no historical ACO data, including reimbursement trends and payment, for sleep labs and sleep professionals to rely on in order to make a decision prior to joining an ACO.
KEY FACTORS TO CONSIDER PRIOR TO JOINING AN ACO
The impact of ACOs and Health Care Reform on sleep medicine will change the role of sleep professionals. Participation in ACOs by sleep professionals will most likely create new roles and responsibilities for sleep professionals as related to co-management between providers for the diagnosis and treatment of patients. The future of ACOs will include sleep professionals and sleep labs. Prior to committing to participate in an ACO, sleep labs and sleep professionals will need to conduct their own due diligence to make sure they are signing up for the right ACO and patient population.
There appear to be significant differences between ACO models and how ACOs are trying to achieve savings and manage their patient populations, especially between those ACOs sponsored by hospital systems and physician groups. Physician practice groups seem to take the general approach that ACOs save money by keeping a patient out of the hospital and seek to accomplish this by managing patient care in outpatient set- tings, and by coordinating patient-centered care among specialists. Hospital system-based ACOs focus on managing patients once they have been admitted to a hospital by trying to coordinate care among departments and providers. Physician practice groups and hospital systems are trying to break down barriers so that the appropriate providers will work together to treat the patient at the proper time, as well as follow best practices and more effectively monitor their patient population. Ideally, an ACO will focus on keeping patients from entering a hospital and cost-effectively treating those patients who are admitted. The key to successfully achieving this out- come is directly related to sharing governance for the ACO and responsibility for a patient population between organizations that are capable of efficiently managing patient care across the entire continuum of health care services, including the provision of sleep medicine.
THE FUTURE OF SLEEP MEDICINE AND ACOS
The development of ACOs is progressing around the country as many providers are officially adopting the title of ACO and utilizing some form of contract that encourages population management and cost minimization. While the growth of ACOs will continue, they still represent a small minority of care delivered in the United States. ACOs are a work in prog- ress and the future success or failure of ACOs is still to be determined while the impact of Health Care Reform is also evolving. The shift to accountable care is a tremendous opportunity for sleep professionals as value-based care will become the standard of the future under Health Care Reform.
---
Jayme R. Matchinski, Esq, a partner with the law firm of Hinshaw & Culbertson, LLP, in Chicago, concentrates on health care law and has coun- seled sleep disorder centers, physicians, and health care providers nationally. She can be reached at [email protected].