Industry stakeholders share best practices to improve the sleep apnea patient treatment journey from screening and therapy.
By Yoona Ha
More than 60% of adults have had a dental exam or cleaning within the last 12 months,1 which underscores the key role that dentists can play in raising awareness and improving outcomes among their patients who have obstructive sleep apnea (OSA).
"A substantial portion of the public sees their dental providers twice a year and often has long-standing relationships. Thus, [dentists] can be an excellent conduit for treatment," says Marc Morisset, senior strategy director of the sleep division of oral appliance maker Panthera Dental.
But obstacles remain for dentists to practice dental sleep medicine and to grow their practices. Here, dentists and other industry stakeholders share their takes on dental sleep medicine growth.
3 Tips for Dental Sleep Growth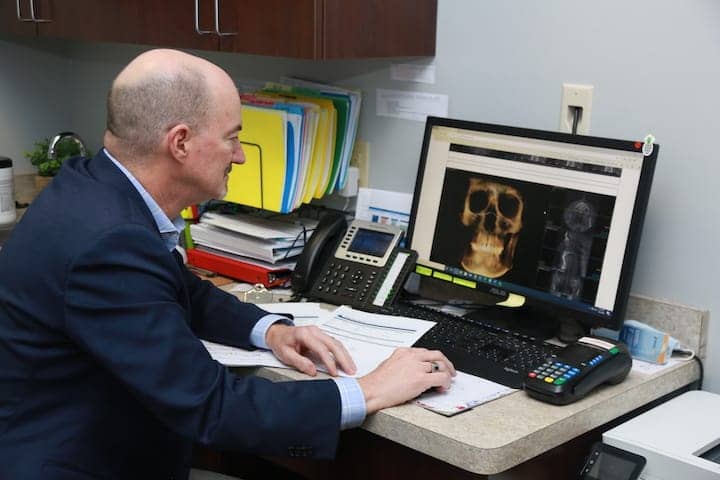 Kent Smith, DDS, chief medical officer of Sleep Dallas, leads a practice founded in 2012 that, on average, serves 1,500-plus new patients each year. He says one of the challenges of operating during the pandemic is that physicians and other practitioners have not had as much time or other resources to screen patients for OSA. Also, lack of bandwidth (due to pandemic-related challenges involving increased safety protocols and a workforce shortage) has created a bottleneck for patients.
Via his continuing education company 21st Century Sleep Seminars, Smith has taught dentists how to screen for sleep-disordered breathing and collaborate with others in sleep medicine to get more dental providers to start conversations with their patients. Over almost two decades, Smith has seen improvements in awareness of sleep apnea among colleagues.
"When dentists refer to us, it makes me smile because they screen for sleep-disordered breathing as the American Dental Association has implored them to do. We always send them back to their [referring] dentist and send letters detailing our visits as we do with all health care providers," he says. "More and more disciplines are effectively screening—as new research, seemingly weekly, points to a link between sleep apnea and most, if not all, systems in the human body.
Smith recommends the following to his dental colleagues.
Remove "mild apnea" from your vocabulary. The word "mild" can immediately take patients to a place where they think treatment is not essential.
Adopt a patient-first mindset. Explain not only oral appliances but CPAP, eXciteOSA, and other treatments that show you aren't a hammer looking for a nail.
Use technology to your advantage. This will differentiate you and show your patients that you have invested in providing the best experience for them.
Overcoming Obstacles to Dental Sleep Growth
Tiffini Stratton, DDS, owner of dental sleep medicine practice Lucid Dental, which has two locations in Texas, dove into the world of dental sleep medicine after a personal close call.
Stratton, who practiced general dentistry at the time, had an adverse reaction to a sleep disorder medication. That experience inspired her to sell her practice and transition to exclusively practicing dental sleep.
From her standpoint, the biggest barrier to making the transition is medical billing and managing the administrative duties that come with this change.
"The actual oral appliance device and clinical process is very easy," she says, "Networking and getting doctors to refer you requires diligence and time but is not all that hard."
Stratton is a proponent for more collaboration among sleep physicians and dentists since "there is so much sleep apnea out there that we need to work together," she says.
Medical billing can be challenging for dental practices because it is different from dental reimbursement procedures, says Jon Nierman, president of Nierman Practice Management, a dental continuing education, medical billing, and software company. Dental billing systems do not generally solve for the "golden ticket to medical reimbursement" or the need for proper medical coding and documentation of necessity, he says.
Nierman's advice for dentists is to consider three things: First, educate your team in medical billing and communication; second, implement proven protocols or systems to effect change management; and third, decide whether to outsource or keep in-house medical billing.
Nierman urges practice owners to "continue to invest in their team, as each member plays a crucial role."
Using Technology to Your Advantage
Panthera's Morisset has seen an uptick in demand from dentists interested in sleep medicine. This is in part due to the Philips CPAP recall and the overall CPAP shortage, which is pushing patients toward alternate therapies.
"Time to treatment is important, and with CPAP now entering a 4-6 month waitlist, alternative treatment is being adopted," Morisset says. "Companies and dentists that employ a digital platform, meaning scanning and uploading to the cloud, greatly improve a patient's ability to receive treatment quickly."
Technologies such as intraoral scanning and computer-aided design have facilitated quick turnaround times for oral appliances, with the finished device in many cases arriving within two weeks of the order date.
Randy Clare, a subject matter expert in dental sleep therapy, bruxism, and headache for oral appliance maker Glidewell, says dentists do not have to disrupt their existing workflow to treat a patient's snoring and to build trust.
He recommends dentists create a provisional mandibular advancement device for any patient with a high likelihood of OSA while the patient is waiting for their appointment with a physician.
"We view physicians as the patient's quarterback for care," Clare says. "[The provisional device protocol] helps dentists build trust by helping them work closely with physicians who can dig deeper in diagnosing other comorbidities and sleep disorders."
Mark Murphy, DDS, lead faculty of clinical education for Prosomnus Sleep Technologies and owner of dental sleep practice Funktional Sleep in Rochester Hills, Mich, says, there are both financial and emotional rewards of excelling in dental sleep medicine. Based on American Dental Association's Health Policy Institute data and his own calculations of dental sleep medicine procedural times and reimbursements, Murphy estimates that dental sleep practitioners can earn five times more than a general dentist who does not offer sleep medicine services. What's more, "it can be very rewarding to see how your work can save a life," he says.
Growth in the United Kingdom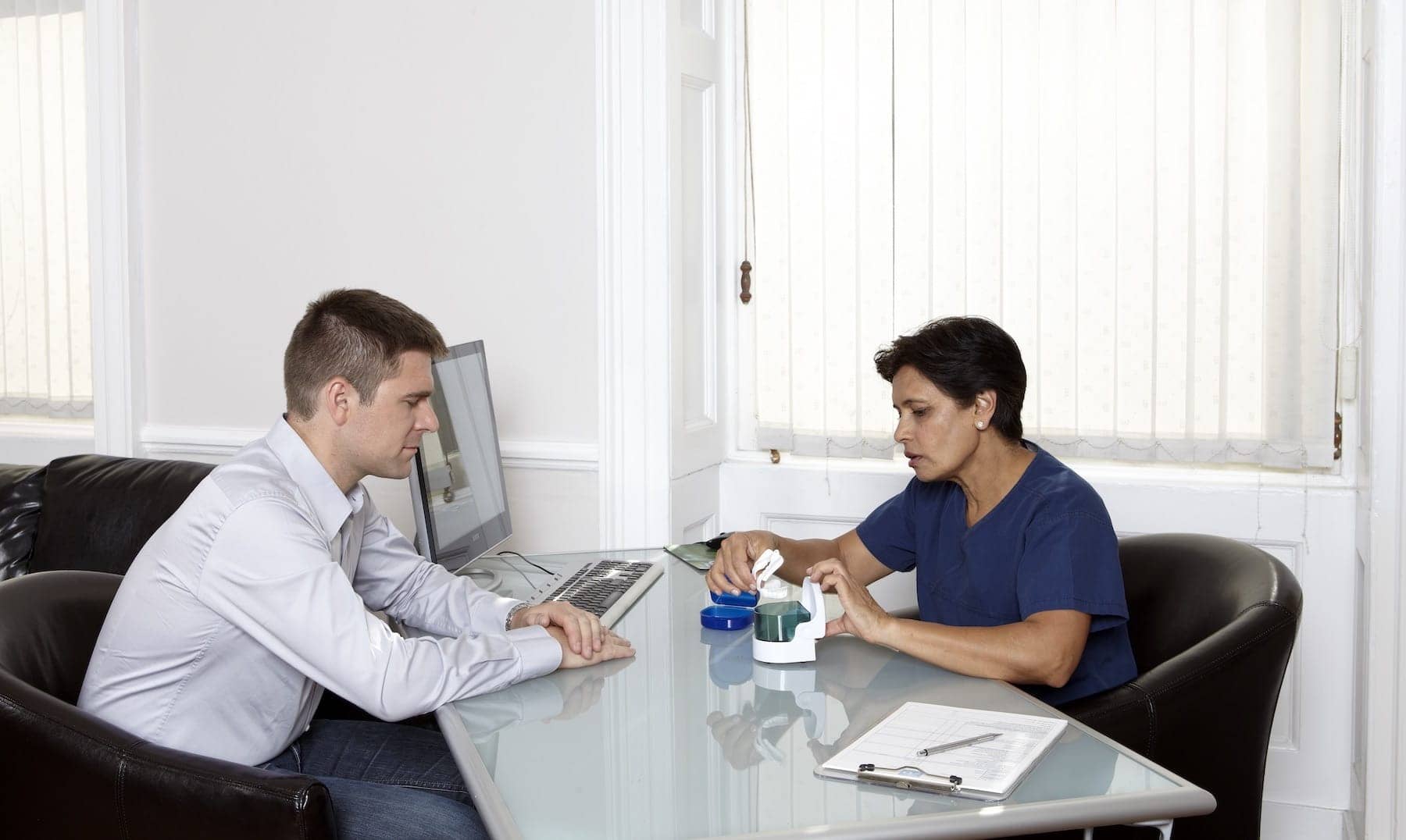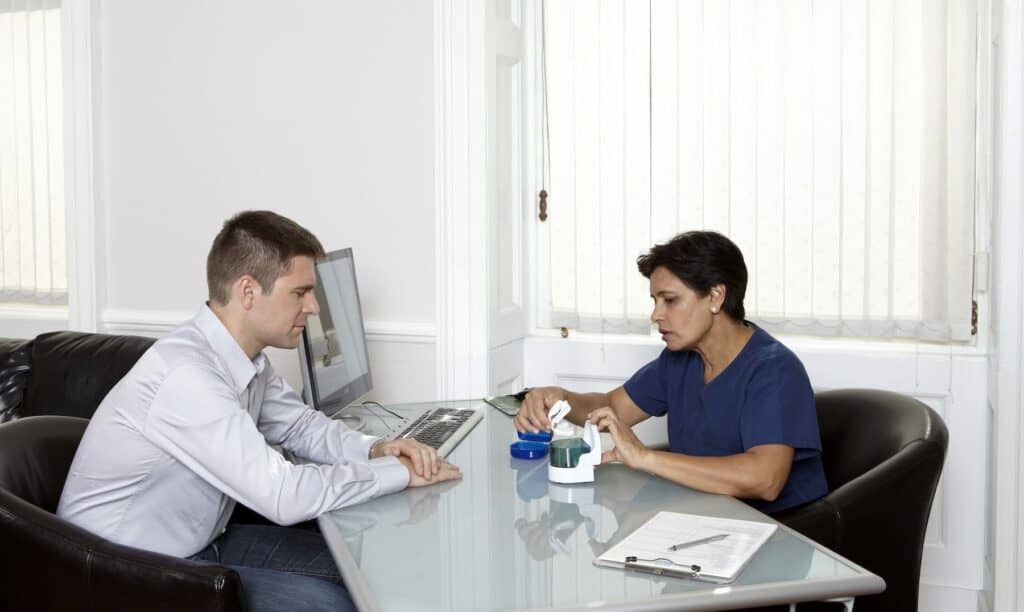 In the United Kingdom, the trajectory of Aditi Desai, BDS, MSc, turned to dental sleep medicine as she looked for ways to improve her dental patients' experiences beyond "drilling and filling."
Similar to what's happened in the United States, the United Kingdom (UK) has also experienced rising awareness and interest in dental sleep medicine. Desai points to a 2021 guideline published by the UK's National Institute for Health and Care Excellence specifically on obstructive sleep apnea as a sign of progress from a public health, provider education, and policy level.2
As the president of the British Society and Academy of Dental Sleep Medicine, president of the odontology section of the Royal Society of Medicine, and as an advisory and board member at various sleep and respiratory technology organizations, Desai is no stranger to discussions about not only identifying OSA patients but also getting them to say yes to treatment.
To get buy-in from patients, Desai stresses the importance of explaining the dentist's role in the patient journey. But first, she actively listens to patients' descriptions of their sleeping woes.
"Talking and explaining my role in the patient's journey by discussing and ensuring that the patient understands the risks of OSA, various options available, including how oral appliance therapy works, the mechanics behind it, the benefits and complications, etc, can help the patient gain confidence that their dentist isn't just taking impressions or scans so they can sell a device but that their interest is backed by education," Desai says.
Desai also says that global awareness of the role of oral health providers in sleep medicine, increasing collaborations among providers to treat OSA, developing a better educational model for training qualified sleep medicine-focused dentists, and nurturing mentorship and partnerships among dentists and physicians are all critical components for progress.
---
Should Education for Dentists Include Sleep?
A team of researchers from the Tufts University School of Dental Medicine surveyed dental schools in the United States and Canada. They found that despite dental sleep medicine being a growing field, less than half (12 of the 27 schools that responded) had a dental sleep medicine clinic, and 33% reported challenges in integrating sleep medicine with other existing programs.3
Mark Murphy, DDS, lead faculty of clinical education at Prosomnus Sleep Technologies and a director of dental sleep medicine at the University of Detroit Mercy School of Dentistry, agrees with the findings that there's a great need from a curriculum level to expose soon-to-be dentists to concepts in dental sleep medicine.
"If you're not trained, tested, or even exposed to dental sleep medicine, then it's not surprising that dental sleep medicine doesn't seem important to the student who just graduated," says Murphy, who was not involved in the survey. "One big challenge is to broaden the exposure of sleep medicine to dental students early on."
---
Yoona Ha is a freelance writer and healthcare public relations professional.
References
National Center for Health Statistics , National Health Interview Survey. 2020. Available at https://www.cdc.gov/nchs/data/nhis/earlyrelease/EarlyRelease202108-508.pdf
NICE Guideline [NG202]: Obstructive sleep apnoea/hypopnoea syndrome and obesity hypoventilation syndrome in over 16s. 20 Aug 2021. Available at https://www.nice.org.uk/guidance/ng202
Karimi N, Mehta N, Pagni SE, et al. The current state of dental sleep medicine practice in academic institutions: a questionnaire-based study. JDSM. 2019;6(4).
Illustration 20282706 © Beaniebeagle | Dreamstime.com