A Web guide to pertinent products and services.

Ackrad Laboratories Inc, Cranford, NJ, founded in 1981, designs, develops, manufactures, and markets specialty medical devices for hospitals and home health care. Ackrad's H/S Elliptosphere™ Catheter is used in diagnosing uterine and fertility problems, and the Bronchitrac® "L" is used for left lung suctioning. For additional information, visit www.ackrad.com.
---

Braebon Medical Corp, Ogdensburg, NY, was formed by Don Bradley, BSc, and Richard Bonato, PhD, MA, RPSGT. Braebon designs and fabricates sleep diagnostic equipment for clinicians and patients. The central product line is the Ultima, which consists of different products focused on sleep recording and diagnostics. For additional information, visit www.braebon.com.
---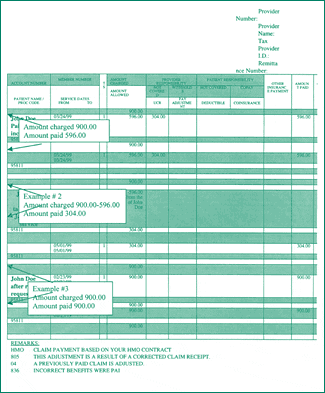 Grass-Telefactor, An Astro-Med Inc Product Group, West Warwick, RI, manufactures neurophysiological recording instrumentation including polygraphs, stimulators, amplifiers, amplifier systems, neurodata acquisition systems, data acquisition and analysis software, EEGs, polysomnographs, and long-term monitoring systems for research and clinical applications. A complete line of transducers, electrodes, and accessories are also available. For additional information, visit www.grass-telefactor.com.
---

Bio-logic Systems Corp, Mundelein, Ill, began 20 years ago as a small, one-product company. It is now recognized as a designer, developer, and marketer for various computerized neurodiagnostic testing systems. The company's products are used by hospitals, physicians, and clinics for diagnosing neurological, sensory, and sleep disorders. Bio-logic was the first company to use an industry-standard PC as a platform for neurodiagnostic instruments. For additional information, visit www.bio-logic.com.
---

Cadwell Laboratories Inc, Kennewick, Wash, began when John Cadwell decided to invent a microprocessor-based technology to take advantage of the speed, accuracy, and lower costs that computer chips provided. In 1979, the world's first microprocessor-based instrument, the Cadwell 7000, was born and Cadwell Laboratories began. Since then, it has created many updated versions of these machines and continues to develop neurodiagnostic and monitoring devices. For additional information, visit www.cadwell.com.
---

Compumedics USA, Fridley, Minn, produces computer-based medical monitoring and diagnostic equipment. Compumedics has systems for sleep disorder monitoring and analysis, general physiology and cardiology monitoring, and neurology. Among some of Compumedics' prominent customers are NASA, the University of California at San Diego, and the US government's Sleep Heart Health Study. For additional information, visit www.compumedicsusa.com.
---

DeVilbiss, Longmont, Colo, offers a range of respiratory products including the recent addition of the Sleep Solutions product line for the treatment of obstructive sleep apnea. The Sleep Solutions line features a variety of CPAP (continuous positive airway pressure) masks, humidifiers, and patient compliance monitoring tools. For additional information, visit www.sleepcompliance.com.
---

Focus Publications, Rhinebeck, NY, presents the third annual FOCUS on Respiratory Care and Sleep Medicine Conference from April 10-12, 2003 at the Opryland Hotel in Nashville. Once again, they will provide a top-notch educational program with a superb party agenda for therapists, nurses, sleep technologists, and physicians. For additional information, visit www.foocus.com.
---

Dymedix Corp, Minneapolis, founded in 1998 by Peter Stasz, is a privately held medical device company that makes products for the diagnosis of sleep disorders. The company also offers a line of disposable sensors. Some of its other products include Airflow Sensors, Gemini Sensors, Snore Sensors, Respiratory Effort Belts, and adapter cables. Dymedix has been establishing a group of key opinion leaders as a scientific advisory board to provide recent advances in sensor technology. For additional information, visit www.dymedix.com.
---

Fisher & Paykel Healthcare, Laguna Hills, Calif, has been involved with the respiratory care market since 1971 and continues to offer a broad range of products and systems for use in respiratory care, treatment of obstructive sleep apnea, neonatal care, and operating rooms. Some of its leading products include humidifiers, CPAP (continuous positive airway pressure) flow generators, chambers, masks, radiant warmers, and various accessories that complement these products. For additional information, www.fphcare.com.
---

La Mont Medical Inc, Madison, Wis, develops and manufactures medical products for recording electrical activities of the brain. Established in 1987, La Mont continues to create and distribute its neurophysiological devices and systems. Some of the product lines include the LaForce™ system complete with digital video, the Panbus® technology system, and the Lamont Epilepsy amplifiers. For additional information, visit www.lamontmedical.com.
---

Medcare Diagnostics, Buffalo, NY, offers sleep monitoring and analysis software for diagnosing and evaluating sleep disorders. Some of the featured products include the Rembrandt system, Vincent™ full disclosure screening devices, Monet™ ambulatory amplifier, Analysis Manager, and AirSep® Nasal Mask. For additional information, visit www.medcarediagnostics.com.
---

Merlin Dental Laboratories Inc, Phoenix, offers two well-known, well-recognized oral appliances for the management of snoring and sleep apnea, sleep bruxism, and temporomandibular joint (TMJ) appliance therapy. The appliances, designed to help the practicing dentist manage these conditions, have proven efficacy and are well received by the dental and medical community. The appliances are custom fabricated in a flexible composite material (Astron®) and adhere to the standards of the inventor and developer. Both appliances offer patented technology, FDA clearance (510[k]), and proven research; allow for mandibular movement; and have easy vertical anterior/posterior adjustments. (877) 549-1700; (602) 470-1700.
---

Mini Mitter Co Inc, Bend, Ore, develops, designs, and manufactures biotelemetry and actigraphy products for monitoring physiological and behavioral parameters in humans and laboratory animals. Founded in 1971, Mini Mitter has continued making miniaturized radio transmitters for use in clinical and basic research applications. For additional information, visit www.minimitter.com.
---

Narcolepsy Network, Cincinnati, is a national nonprofit organization incorporated in 1986. Members include individuals who have narcolepsy or related sleep disorders, the families and friends of those afflicted, and the professionals involved in treatment, research, and public education about narcolepsy. Some of the goals of this organization include assisting individuals, along with their friends and families, who are dealing with issues related to narcolepsy; helping in the formation of support groups; promoting the early diagnosis and treatment of narcolepsy; and educating the general public about narcolepsy. For additional information, visit www.narcolepsynetwork.org.
---

Nellcor Puritan Bennett (Melville) Ltd, Ottawa, Ontario, Canada, started in 1992 as Sleep Company, offering recording systems for studies in a clinical setting, at home, and in research laboratories. Some of its major products include the Sandman® Elite Software system, the Sandman Digital 32+™ Amplifier, the Suzanne™ Recording System, the Edentrace® II Recording System, and the Sandman Spyder™. For additional information, visit www.sandmansleep.com.
---

Nonin Medical Inc, Plymouth, Minn, designs and manufactures physiological monitoring devices for the medical, consumer-specialty, veterinarian, and OEM markets. Nonin was the first to develop a fiber-optic sensor for use in magnetic resonance imaging and the company provides lightweight, portable pulse oximeters for spot checking, transport, and continuous monitoring applications. Some of the products offered are oximetry software, sensor products, vet pulse oximetry, and internal and add-on pulse oximetry technology. Nonin distributes its products domestically and in more than 125 countries internationally. For additional information, visit www.nonin.com.
---

Nihon Kohden America Inc, Foothill Ranch, Calif, was founded in 1979, and deals in instrumentation for patient monitoring, sleep assessment, neurology, and cardiology. These products are distributed to hospitals, physician's practices, mobile services, and outpatient centers. Some of its products include a pocket-sized CO2 monitor, the Cardiofax GEM, and the Neurofax EEg-2200. For additional information, visit www.nkusa.com.
---

Medical Industries America Inc, Adel, Iowa, was formed in 1987 by Russell and Marilyn Bird as a respiratory products company. Since then, they have dramatically expanded their product line and market to offer compressors, CPAP devices, and suction machines, and introduced concentrators to the Australian market. Some of their current products include the SportNeb 3050 nebulizer compressor, MaxiAspirator 601 aspirator, and RemRest CPAP alternative machine. For additional information, visit www.medindustries.com.
---

Pro-Tech Services, Mukilteo, Wash, is a medical device manufacturing company that started in 1987 as a service and maintenance company for diagnostic instrumentation. Pro-Tech began designing and manufacturing sleep sensors that detected different sleep patterns and disorders. Stanford University used these sensors in its sleep laboratory and in its School of Sleep Medicine. For additional information, visit www.pro-techservices.com.
---

Radiometer America Inc, Westlake, Ohio, provides blood gas analyzers, a type of clinical instrument used in the diagnosis of critically ill patients. Radiometer developed the first blood gas analyzer more than 40 years ago, and in the US blood gas market, Radiometer America has the largest sales and service organization dedicated to a single product line. For additional information, visit www.radiometeramerica.com.
---
ResMed Corp, Poway, Calif, formed in 1989, is a respiratory device manufacturer, specializing in products for the diagnosis and treatment of sleep disordered breathing (SDB). ResMed offers a variety of products for the diagnosis and treatment of sleep-related disorders. Some of these products include nasal CPAP, VPAP™, and Autoset® systems for the home treatment of SDB. The company also markets a range of sleep laboratory products and air delivery systems. For additional information, visit www.resmed.com.
---

Sleep Solutions Inc, Palo Alto, Calif, is a diagnostic service provider for home testing and evaluation of sleep disordered breathing, including obstructive sleep apnea. Sleep Solutions offers physicians and patients an alternative to in-laboratory sleep studies with its Novasom QSG™ home-diagnostic system that is delivered directly to the patient. Some of its other products include the Sleep Solutions Meditrack™ System and the Sleep Solutions Study Viewer™ that is an electronic data analysis system for sleep studies. For additional information, visit www.sleep-solutions.com.
---

Respironics Inc, Murrysville, Pa, is a respiratory medical device company focused on the diagnosis and treatment of sleep disorders and cardiopulmonary diseases. Respironics offers Power Programs™ that are designed around the needs of the customer. Respironics' programs manage sleep disordered breathing, chronic obstructive pulmonary disease, asthma, allergy and sinusitis, infant jaundice and apnea, heart failure, and restrictive lung disorders. Respironics has four operating divisions that include Homecare, Hospital, Asthma and Allergy, and International. For additional information, visit www.respironics.com.
---

VIASYS Healthcare Inc, Conshohocken, Pa, is focused on respiratory, neurocare, critical care, and medical/surgical technologies. The neurocare group creates instruments for the diagnosis and monitoring of nerve, brain, hearing, and other neurological disorders. Some of the products in this area include neurodiagnostics for EEG, EMG, audiodiagnostics, nerve monitoring, and epilepsy monitors. The respiratory care group offers mechanical ventilators, instrumentation for respiratory and cardiac diseases, and systems for diagnosing sleep-related disorders. The medical/surgical group develops surgical implant components, critical care tube feeding systems, polyurethane and surgical barrier control systems, and wireless patient monitoring systems. For additional information, visit www.viasyshealthcare.com.