The good news: The Centers for Medicare and Medicaid Services (CMS) has submitted a draft proposal that will cover oral appliances (OAs), providing an alternative to those who do not tolerate CPAP for mild to moderate OSA. The disconcerting news: The proposed coverage is primarily limited to inexpensive "boil and bite" devices that have yet to be proven effective.
The draft proposal does allow for the customized—and more expensive—type of OAs known as mandibular repositioning devices (MRDs), but that coverage is limited to patients with undefined "anatomical deformities" and must be the least expensive effective product available.
Although sleep professionals believe the draft proposal is flawed and needs to include a broader range of custom devices, they also believe that the draft is a step in the right direction.
Keith Thornton, DDS, founder and CEO of Dallas-based Airway Management Inc and inventor of the TAP line of custom OAs, says, "I would say it's one of the best things that Medicare has done to recognize the validity of oral appliances. They're at least starting down that path and understand that this is a good approach to treating their patient population."
More information about specific oral appliances available with the online product guide.
BASICS OF THE DRAFT PROPOSAL
CMS's draft proposal concerning OAs was issued by a panel from the Durable Medical Equipment Medicare Administrative Contractors (DME MACs). The DME MACs' proposal requires that:
The patient must have a face-to-face or videophone clinical evaluation by the treating physician prior to a sleep test (home test or PSG) to assess the patient for sleep apnea.
Interpretation of a sleep test must be performed by an accredited sleep laboratory or certified sleep subspecialist.
The apnea-hypopnea index (AHI) or respiratory disturbance index (RDI) must be greater than or equal to 15 events per hour with a minimum of 30 events; or the AHI or RDI is greater than or equal to 5 and less than or equal to 14 events per hour with a minimum of 10 events and documentation of excessive daytime sleepiness, impaired cognition, etc, or hypertension, ischemic heart disease, or history of stroke.
The patient must not be able to tolerate a positive airway pressure device or the treating physician must determine that the use of a PAP device is contraindicated. (There is nothing specific about what constitutes not being able to tolerate CPAP.)
Device must be provided by a dentist.
And most significantly: "A custom fabricated oral appliance is covered only if there is an anatomical abnormality of the mouth, jaw, or throat that cannot be accommodated by a prefabricated appliance. If this criterion is not met but the general coverage criteria are met, payment will be based on the allowance for the least costly medically appropriate alternative."1
LESS EXPENSIVE?
Many believe that the reason CMS is limiting OAs to boil and bites comes down to their desire to reduce costs. However, sleep dentists maintain that boil and bites could be even more expensive in the long run.
Boil and bites may appear inexpensive because they cost a few hundred dollars, whereas custom OAs can cost anywhere from $1,000 to $3,000 when professional fees are included.
But sleep dentists point out that boil and bites typically have a short lifespan of 3 to 5 months, or sometimes shorter. On the other hand, custom OAs can last anywhere from 2 to 5 years, depending on the device and the dental complications. Thus, even if there were sufficient evidence to use boil and bites, their long-term cost-effectiveness would still be questionable.
Regardless of cost, opponents of boil and bites say their main concern is that they have seen no evidence that the devices are effective for treating OSA.
THE PROBLEMS WITH BOIL AND BITES
Boil and bites are typically made from the same thermoplastic materials used in sports mouth guards. Proponents of boil and bites say their advantage is that they are inexpensive, and easily and quickly fabricated while the patient waits. Boil and bite OAs have been used in sleep dentist offices for years, but primarily as a trial device to see if patients would be successful with OA therapy.
The problem with boil and bites, say sleep dental professionals, is that while they can extend the jaw forward like custom OAs, that alone does not necessarily make them effective. In addition, most are not sufficiently titratable, and they often fail to be retained in the mouth while sleeping.
Ironically, the studies that the DME MACs used as evidence to compose the OA proposal all utilized customized OAs—not boil and bites. The only study cited by CMS that actually tested boil and bite effectiveness was by Vandeveken et al.2
In her prepared comments to CMS on the draft proposal, B. Gail Demko, DMD, DABDSM, a consultant to the FDA Dental Products Panel, sums up the Vandeveken study. She writes, "The conclusions were that the boil and bite device was less retentive, less comfortable, and less than half as effective than the custom fabricated device. They also determined that boil and bite devices, due to their high failure rate, do not identify which patients will be successful with a custom fabricated MRD.2"
Gerald B. Rich, MD, director of the Pacific Sleep Program, Portland, Ore, and chairman of the Health Policy Committee of the American Academy of Sleep Medicine (AASM), is not surprised by the Vandeveken findings. He often sees patients who bring their boil and bites to their initial consultations. He says, "It's our policy to establish efficacy by looking at them in the laboratory. That's the only safe and objective thing to do, and I've actually seen cases where a number of these people were worse with the boil and bites than without them."
DENTAL COMPLICATIONS FOR ALL OAS
Aside from uncertain durability and effectiveness, dentists who practice sleep medicine are concerned that boil and bites can cause serious dental complications.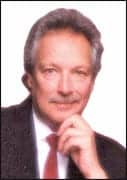 Don A. Pantino, DDS, DABDSM
Islip, NY-based Don A. Pantino, DDS, DABDSM, past president of the American Academy of Dental Sleep Medicine (AADSM), has seen the damage of boil and bites. "I've had to do bridge work and implant work because patients came in after trying to use these things. You can torque the teeth right out of the dental arch. They're dentally unhealthy, orthodontically unsound, and nonretentive."
Demko and Thornton also list many dental side effects and complications inherent in all MRDs—even custom. These include tooth and joint movement, as well as finding the right device for patients who are teeth grinders. They also say that regardless of the type or brand of OA, dentists must be vigilant in fashioning and adjusting the device so that long-term dental complications are minimized. As a result, patients using custom OAs are seen regularly over the course of their OA therapy for both dental and OSA adjustments.
The CMS draft does allow for reimbursement for custom OAs based on the "least costly" boil and bite OA. But this exception is only for patients with "anatomical abnormalities." There is no qualification of what those "abnormalities" might be.
AASM SUPPORTS CUSTOM OAS
Representatives from the AASM say that they support the American Academy of Dental Sleep Medicine in advocating for Medicare coverage of custom OAs without the current restriction of "anatomical abnormalities."
The AASM's view is that sleep physicians, in consultation with sleep dentists, should determine the most appropriate therapy for their patients.
Speaking for the AASM, Bruce Blehart, JD, the organization's senior health policy analyst, says, "The larger point here is that it is so health care-inappropriate to go with the boil and bite device that it really becomes a nonquestion." Essentially, he says, you would never prescribe a prefabricated device because it is not what's best for the patient.
The latest AASM practice parameters on OAs were written in 2005. They state that OAs may be considered as an option for patients with mild to moderate OSA. No initial CPAP trial is required.
NEXT STEPS
Thornton and many other sleep professionals have been submitting written comments and personally addressing the DME MAC board at CMS public comment hearings.
In addition to asking the DME MACs to include custom OAs, clinicians are asking for other changes.
Among them, Thornton would like to see some kind of objective criterion for success of an OA. He says, "This is no different than titrating a CPAP in a sleep lab. So, a dentist should be titrating and can be reading those titrating studies. That's not mentioned at all, and that is huge, because buying either a noncustom or custom, they don't know whether that patient is well treated."
In addition, sleep dentists and clinicians would like CMS to follow the AASM practice parameters, which currently recommend OAs as an option for patients with mild to moderate OSA. In the current CMS proposal, patients may be fitted for an OA only after a physician determines that they cannot tolerate CPAP.
Even if the OA proposal is published as is, senior citizens may not be significantly affected because they often have dental problems that preclude the use of OAs. What is more of a concern to the sleep community is that private insurance carriers will follow CMS and restrict coverage to boil and bites for the non-Medicare population.
But Pantino is optimistic that the draft will be changed to include custom devices. He says, "I don't believe that anything is written in stone. I still have faith that there are concerned health care providers who are looking at the patient first and making these decisions based on the science and the experience of the field."
---
REFERENCES
www.cms.hhs.gov/mcd/viewlcd.asp?lcd_id=28605&lcd_version=3&show=all. Accessed November 5, 2008.
Vandeveken OM, Devolder A, Marklund M, et al. Comparison of a custom-made and a thermoplastic oral device for the treatment of mild obstructive sleep apnea. Am J Respir Crit Care Med. 2008;178(2):197-202.