Swiss clinical-stage biopharmaceutical company NLS Pharmaceutics Ltd issued a letter updating stakeholders on its progress in developing treatments for sleep disorders, which include Mazindol ER for narcolepsy, NLS-4 for idiopathic hypersomnia, and NLS-11 for Kleine-Levin Syndrome.
On Aug 25, NLS submitted a fast-track designation application for Mazindol ER to the US Food and Drug Administration (FDA). Mazindol ER is an extended-release formulation of mazindol, a triple monoamine reuptake inhibitor and partial orexin-2 receptor agonist that has historically treated patients diagnosed with narcolepsy in compassionate use programs. 
Standard reviews by the FDA for drug approval generally take about one year; a medicine that receives Fast Track Designation can be on the market within six months of the regulatory application.
The letter, authored by CEO Alex Zwyer, notes that the company is currently evaluating various strategies for the upcoming phase 3 program for Mazindol ER and its broader strategic plan, which includes considerations for capital requirements, potential partnerships, venture debt opportunities, and business development prospects.
The phase 3 clinical trial (AMAZE) protocol will evaluate the safety and efficacy of Mazindol ER in patients with narcolepsy type 1. The program received approval from the Institutional Review Board in July and encompasses two almost-identical double-blind phase 3 studies investigating Mazindol ER versus placebo in adult patients with narcolepsy commencing this summer at multiple sites exclusively in the US. 
Based on the FDA recommendations, both phase 3 trials will measure the weekly cataplexy episodes as the primary endpoint over eight weeks of treatment and excessive daytime sleepiness as a secondary objective using the Patient-Reported Outcomes Measurement Information System and the Epworth Sleepiness Scale 
NLS also has retained a contract research organization and enrolled a number of sites for the phase 3 studies. Once suitable capital has been secured, the phase 3 program will immediately start as the sites are ready to begin enrolling patients, according to Zwyer in the letter.
Additionally, Zwyer notes that the company is gaining ground in establishing future market positions through patents for lauflumide (NLS-4), a wake-promoting agent, and other new chemical entities and assets. With intellectual property coverage in the US, Japan, and Europe, and promising pre-clinical data, Zwyer says in the letter that NLS-4 could offer a new option for the treatment of chronic fatigue, including fatigue associated with cancer treatment and long-COVID symptoms.
NLS anticipates clinical trials with NLS-4 will begin in 2024.
The company also is working on developing another drug, NLS-11, for Kleine-Levin Syndrome, a condition in which patients sleep most of the day and night and may experience significant behavioral changes in addition to derealization.
Current NLS pipeline products focused on sleep disorders: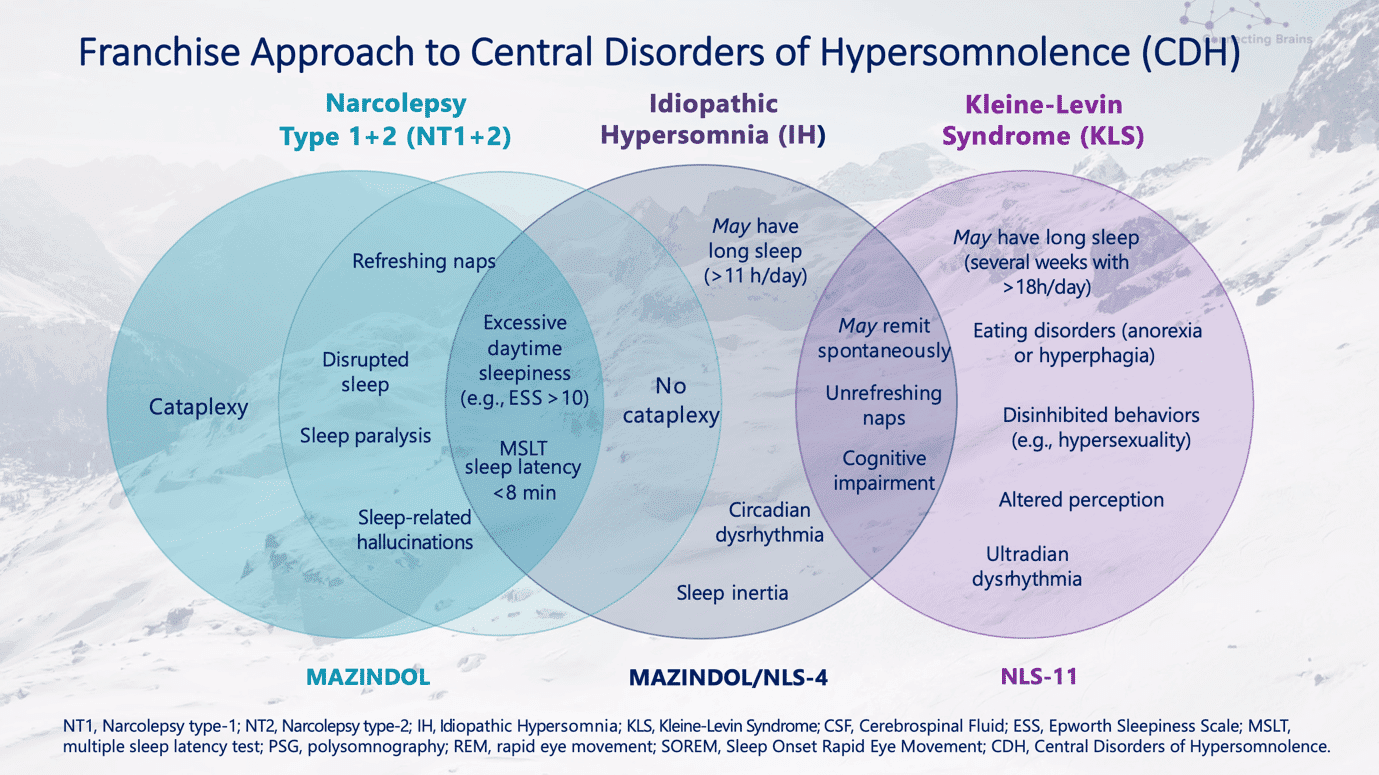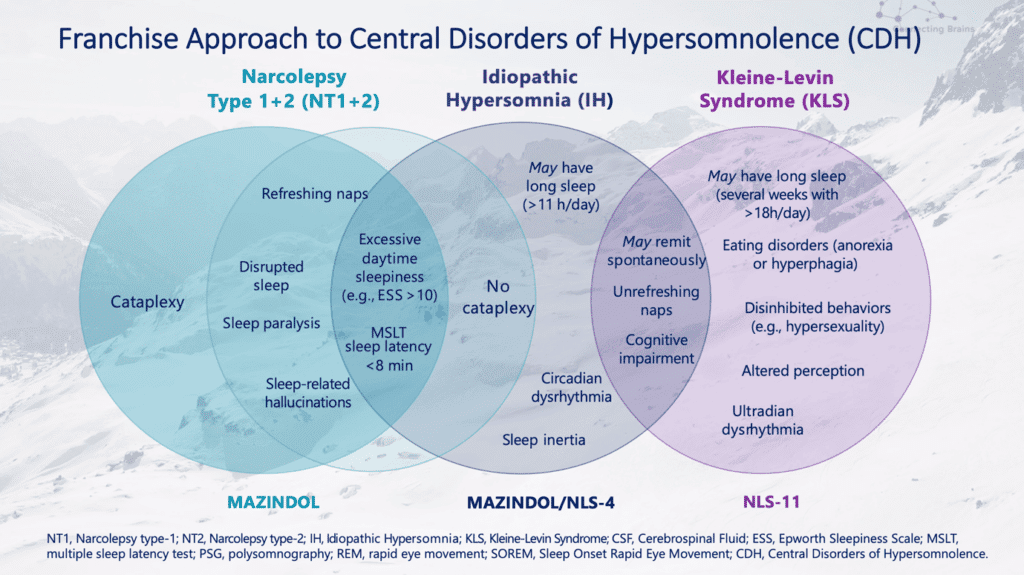 "As we strive to develop better therapies to safeguard and empower the brain throughout all stages of life, these compounds, including Mazindol ER for the treatment of narcolepsy, along with NLS-4 focused on idiopathic hypersomnia and chronic fatigue, and NLS-11, addressing Kleine-Levin Syndrome and neurodegenerative diseases (e.g. Lewy body dementia), would offer much-needed treatment options to fill the gaps for patients with these disorders," says Zwyer in the letter.
Photo 158830638 © Juthamat Yamuangmorn | Dreamstime.com