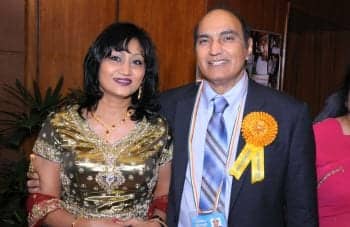 Prabhat Soni, MD, FCCP, DABSM, tackles issues of awareness and screening in sleep medicine in the United States and India.
Sleep physicians like Prabhat Soni, MD, FCCP, DABSM, a top doctor in sleep medicine today, are well aware of the importance of sleep. "Poor sleep can lead to a higher risk of disease, including diabetes, high blood pressure, and obesity," Soni emphasizes whenever asked. Unfortunately, however, many primary care physicians and even more patients are unaware of the many health problems associated with poor sleep—and may not even think to ask.
"Patients don't know about sleep apnea, and if they do know about it, they don't want to go to the doctor. But even if they do go to the doctor, many primary care physicians are not aware of the seriousness of sleep apnea," Soni says.
Soni has made it a mission to turn this situation around, not only here in the United States, but also in his native country of India. Recognition for his work has landed him among Sleep Review's honorees 2 years in a row and garnered accolades from the NRI (Non-Resident Indian) Society of India. On a recent trip to India, Soni was honored by the NRI Welfare Society of India with a Hind Ratan Award and NRI of the Year 2012.
The attention is useful in generating and maintaining momentum for his mission. On that same trip, while in New Delhi, Soni's hometown (and the country's capital), he met with the core team of President Smt Pratibha Devisingh Patil to discuss the issues surrounding sleep and how to expand the field of sleep medicine within the country. His work and interviews were aired during Indian news programs highlighting his efforts to diminish the impact of sleep disorders; additional audiences were captured with online versions.
Soni is driven to help others by a desire that started close to home, with a family history suffering its own impact from sleep disorders. His grandfather had multiple health problems, which Soni now believes were related to sleep apnea. "He snored so much my grandmother would sleep in another room," Soni recalls. But no one associated his sleep problems with his hypertension, diabetes, or strokes.
The connection between sleep and mortality was more evident for another family member who fell asleep behind the wheel and crashed. The accident occurred while Soni was studying medicine, and he gravitated to the still growing field.
Today, Soni loses sleep trying to fix the slumber of others. His methods reflect some growing trends in the industry (eg, one-stop shopping and a modernized sleep lab) as well as new directions (a broader focus and team approach). And his efforts spare no one: whether a patient is rich or poor in New York City or New Delhi, Soni will find a way to get everybody a good night's sleep.
WORKING TOWARD A FIFTH BOARD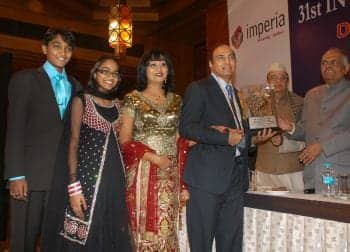 Soni has been practicing medicine in the United States for more than 20 years. After obtaining his MD from Sardar Patel Medical College in Bikaner, India, he completed his board certifications in chest and TB at the VP Chest Institute and in diagnostic radiology at Safdarjung Hospital in New Delhi.
He relocated to New York in 1989, completing residencies in pediatrics/medicine at Lincoln Medical Center in the Bronx and internal medicine at Kingsbrook Jewish Medical Center in Brooklyn. Fellowships followed: one in pulmonary medicine at Cabrini Medical Center in New York and one in critical care medicine at Maimonides Medical Center in Brooklyn.
Today, he is quadruple board certified by the American Board of Internal Medicine in sleep, pulmonary, critical care, and internal medicine and is working toward a fifth board certification in bariatrics. He expects to take the exam in November and is currently completing a fellowship in bariatric medicine. His goal is to expand his understanding regarding obesity and sleep apnea.
Just as he has multiple boards, Soni also has multiple roles. He is chief of the pulmonary department and co-chair of the intensive care unit at New York Community Hospital (NYCH) of Brooklyn; he is affiliated with Beth Israel Medical Center in New York City and New York Methodist Hospital in Brooklyn; and he is an assistant clinical professor at Weill Cornell Medical College in New York. He directs four sleep centers, including his own sleep and pulmonary practice, which is located just outside of NYCH of Brooklyn and has been in business since 2000.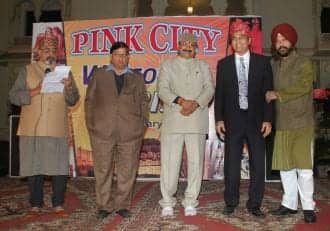 EXPANDING PRACTICE PARAMETERS
In the past year, Soni has not just expanded the number of sleep clinics he manages but also the scope of his practice. A main focus remains on drowsy drivers, but he has extended his services to the pediatric patient population, typically 8 years of age and older. "A lot of pediatric sleep apnea is related to large tonsils, and my excellent ENT team knows how to take good care of them," Soni says.
In fact, Soni has a multidisciplinary team he can call on whenever a specific need arises. The group includes an ENT, a bariatric surgeon, cardiologist, neurologist, pediatrician, psychiatrist, sleep dentist, translators (Chinese, Hindi, Spanish, and Russian), and a psychologist, who can offer cognitive behavioral therapy. "They are all available if somebody has a problem, so we can address the issue right away," Soni says, noting each one is an expert in their field.
If, however, the team lacks a certain expertise, Soni's clinic is located next to NYCH of Brooklyn with its wealth of resources nearby. Of course, Soni's four board certifications make him a unique asset as well. "In the management of sleep apnea, comprehensive and total care is important. When somebody comes in with sleep apnea, I look at everything from head to toe," Soni says.
Soni prefers to supervise patients himself when possible and typically stops by nightly during sleep studies after finishing up at the hospital. "If I can find the problem right then, we can begin treatment sooner," Soni says.
State-of-the-art equipment helps to diagnose sleep disorders, including employing home-testing devices. Once a patient is diagnosed, Soni will work to create a plan that is effective for the patient from all perspectives: diagnosis, compliance, and budget. For instance, when appropriate, dental appliances are prescribed and made. Soni also has created a weekly insomnia clinic that helps to target this large but niche population, while weight loss programs have been developed to help obese patients slim down.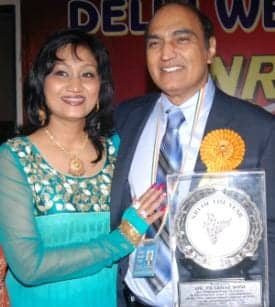 DEVELOPING EXPERTISE IN BARIATRICS
Soni's focus on sleep-related bariatric disorders has grown with his knowledge of bariatric medicine. His Web site (www.sleeptobeslim.com) notes that patients enjoying fewer than 10 hours of restorative, deep sleep a week could see a weight gain of almost 20 pounds over the course of a year. To properly diagnose overweight patients, Soni will review diet and medications as well as check thyroid function, endocrine function, and metabolic rate along with the sleep study.
Treatment can include a medically supervised weight loss program that will be backed by a guarantee. Pending patient preferences, components can include meal supplements, replacements, and/or diet regimens. Patients who follow their programs and complete their check-ins (where they meet with a bariatric specialist on the team) will have their money refunded if they do not lose weight within the first 6 months.
Soni feels the growing numbers of obese people are contributing to the rising incidence of sleep apnea. He is currently undertaking a 6-month study that will look at the relationship between metabolic syndrome and sleep in morbidly obese patients. "One of the biggest challenges [facing sleep medicine today] is that sleep apnea is becoming epidemic because of the increase in obesity," Soni says.
CREATING AWARENESS ABOUT SLEEP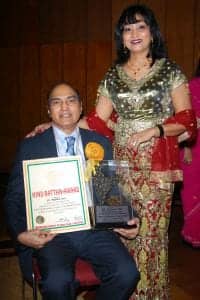 One solution, he strongly believes, is awareness, so Soni reaches out on multiple levels.
He conducts seminars regularly within the community, for both primary care physicians and patients. His PowerPoint presentation has seen the insides of physician offices, community centers, and churches.
Soni continues to run newspaper and television advertisements, although he is currently updating his on-air commercials. His shocking drowsy driver commercial has run its course. In 2011, he ran it just twice a month. The new version will be modified to allow it to run during daytime hours, while two new commercials with different angles will be added to the roster.
A new Web site showcases Soni's embrace of bariatric medicine: www.sleeptobeslim.com blends obesity concerns with education on sleep disorders in general. Topics include sleep disorders (including sleep apnea) and their impact along with statistics and tips. Videos and bullet points deliver short but effective messages.
The home page features a questionnaire designed to quickly identify whether a person may have a sleep disorder; the television commercials and newspaper advertisements also provide a quick quiz and call to action. Internet responses or phone queries receive an immediate follow-up from Soni or a member of his team.
The goal is to determine who is at high risk for a sleep disorder and then to properly evaluate those patients who fall into this category. "We can quickly set up an appointment for a sleep screening. If it's mild, they can be home tested. If it seems more serious, they can come into the sleep clinic. Awareness and screening—these two things are important right now," Soni says.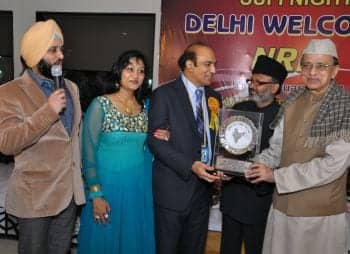 TAKING THE MESSAGE ABROAD
Awareness and screening are also two issues Soni would like to tackle in his native India. The population in the United States numbers more than 313 million people; Soni estimates 50 to 70 million are affected by a sleep disorder. More than one sleep association has been established, including the American Academy of Sleep Medicine (AASM), founded in 1975 (as the Association of Sleep Disorder Centers).
Compare these numbers to India, where the population numbers more than 1 billion. Although no clear statistics exist on the prevalence of sleep disorders in the country, a similar ratio would indicate 159 to 224 million people could be impacted. Today, however, this population is not likely to be treated.
Sleep medicine is still relatively new to the nation. Two of the field's prominent associations were founded in the 1990s; the Indian Sleep Disorders Association (established in 1995) boasts more than 200 members, a healthy number for a new organization but allowing room for growth.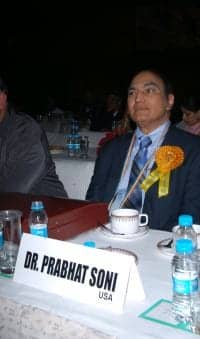 During his meeting with the Indian president's team, Soni discussed how the growing sleep epidemic, which is aggravated by obesity, comes at a high economic cost and with serious public health concerns. "Diagnosing and treating sleep problems will save money and lives and create a huge market for new jobs in India," Soni says.
Soni aims to increase awareness in the Indian patient population and medical community through education, with a focus on distance learning for physicians and technicians. Soni believes the method can be designed to work internationally as well as domestically. He has opened a school, called New York Sleep School International, to offer both Internet education and hands-on training to help sleep professionals improve their skills.
The school is expected to begin A-STEP classes in the second quarter of 2012 (likely April). Members of the faculty include Satyasagar Morisetty, MD, board certified in sleep medicine, and Robby Williams, RRT, RPSGT. Soni's wife, Rita Carpenter Soni, PhD, RPSGT, who is currently finishing a post-master certification in sleep disorders at the University of Massachusetts Boston, is the school's director.
The institution will train overseas students on sleep technology, including physicians who want to learn the specialty. "Students can come to New York for 2 to 6 weeks to get an introduction and expert hands-on sleep tech experience through webinars, books, and videos," Soni says. He believes the growing knowledge base in sleep technology along with its implementation in the screening, diagnosis, and treatment of patients not only will improve patient health but also will create a new job market. "I prepared an abstract for the President of India on the potential that the sleep medicine market has to help reduce unemployment while improving population health," Soni says.
It answered questions the average patient wouldn't think to ask and helped to deliver a positive message regarding the importance of sleep. The attention is welcome for a physician dedicated to increasing awareness about a little understood field that matters to everyone, everywhere.
Renee Diiulio is a freelance writer based in Manhattan Beach, Calif. She can be reached at .
---
Prabhat Soni, MD, FCCP, DABSM
Sleep & Weight Loss Institute 2519 Avenue O
Brooklyn, NY 11210
718.787.1900
www.SleepToBeSlim.com