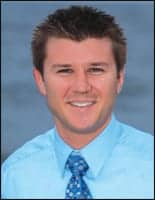 News that the American Academy of Sleep Medicine (AASM) Board of Directors had voted to develop a new sleep technologist certification exam shocked the sleep technologist community. Shock can lead to knee jerk reactions that may damage your professional reputation. In advocating for your profession, the centerpiece of your efforts should be patient care.
In late January, a letter from the leader of the American Board of Sleep Medicine (ABSM) surfaced, stating that the ABSM was moving ahead with a sleep technologist certification exam.
The letter from ABSM president Nathaniel F. Watson said that the pass rate for RPSGTs is too low and that the American Academy of Sleep Medicine is concerned that RPSGT certification does not ensure professional readiness.
These statements mystified the Board of Registered Polysomnographic Technologists (BRPT). In a letter to Watson, Janice East, RPSGT, R. EEG T., BRPT president, wrote, "On the one hand, AASM has been urging us for at least three years to lower the passing score for the RPSGT exam. On the other hand, AASM is now saying the technologists who worked hard enough to pass the test may not be ready for the job."
The BRPT also took issue with the timing of the AASM board's decision. The groups recently worked together to launch the Certified Polysomnographic Technician (CPSGT) exam. "Frankly, my colleagues on the BRPT Board of Directors and I are stunned that AASM is developing a new certification exam less than 10 months after we collaborated with AASM to launch the CPSGT examination," East wrote.
In response, the ABSM clarified its rationale stating, "Our goal is to offer a certification examination to sleep technologists based on a blueprint reflective of the day-to-day professional responsibilities of sleep technologists in the sleep center setting and instruction received from available didactic programs. Above all, our goal is to safeguard the future of sleep technology as an independent profession within allied healthcare and to protect the professional livelihood of sleep technologists."
Following the communication between the BRPT and the ABSM, there have been dramatic calls to action by some sleep professionals. Remember, an outsider's view of the sleep profession is important; other medical subspecialties and policymakers are aware of issues and are watching how they unfold. In this crucial time for the credibility of the sleep technician, be sure not to forget about the patient. By doing what you know how to do best—caring for sleep disorder patients and supporting your profession in these efforts—you can obtain optimal advocacy results, a meaningful career, and better long-term job security.
—Franklin A. Holman
[email protected]