Although the recession is hurting the economy and sleep laboratories are facing tighter budgets, the need for equipment continues for both patients and those sleep centers that need to meet new AASM equipment standards or that are expanding their operations despite the recession.
To address budget concerns, Sleep Review surveyed a number of manufacturers from various market segments in sleep and asked them whether they were offering any cost-saving or discount programs for customers during the recession. The response was an overwhelming "yes."
Sleep vendors and sleep services from all market segments either are offering some type of discount program or emphasized their existing products that were inherently designed to be cost-effective compared to previous designs. Some highlighted their service and no- or low-cost warranties for consumers, while others are offering more flexible financing and no-obligation trial periods. There also appears to be a trend in renting or leasing some laboratory equipment instead of an outright purchase.
Sleep Review: Are you offering any innovative cost-saving or discount programs with your product to meet today's tighter budgets? Tell us a little about these programs.
Sarah Bond, director of sales & marketing at SLP Inc, St Charles, Ill
SLP has continuously strived to offer high-quality SleepSense products at competitive prices. SLP has several new products that will be launched this year as a more affordable way to comply with the new AASM scoring guidelines. Some of these products include alternate versions of pressure transducers, a thermal flow that is designed to hook onto any cannula, and more disposable thermal flow sensors, all of which will be offered at competitive prices. SLP is helping labs maintain budgets by offering sensor solutions that are not only competitively priced, but minimize the cost per use, and the new sensors are more cost-effective than ever.
Suzanne DeBow, marketing assistant at Fisher & Paykel Healthcare Inc, Irvine, Calif
One of the programs that we offer to our customers is SureFit™ 30-day Mask Guarantee Program. The SureFit program allows a mask to be replaced at no charge if a patient discontinues the use of an approved mask during the first 30 days of use. The SureFit Mask Guarantee Program was designed to be a hassle-free process for our customers. We do not require elaborate documentation or that the mask be returned. The customer simply completes an online request and submits it. The process is intuitive and very easy.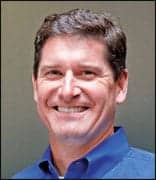 Stefan Elterich
Stefan Elterich, vice president of sales—Americas, at ResMed, Poway, Calif
For home medical equipment companies, our VPAP™ family has long provided the best value in bilevel therapy. However, many customers have been content to use competitive products without trialing our solution. We recently offered customers the opportunity to receive an additional $300 off their best-negotiated price for a VPAP device to experience ResMed's premier bilevel technology.
To improve cost efficiencies and ease of doing business for our customers, we also recently introduced the Platinum Service program to support our customers by minimizing patient downtime if and when a device failure occurs under warranty. In a policy of providing new units, customers are assured of receiving a brand-new device in a few short, easy steps. As a result, respiratory technicians and support staff are no longer losing time dealing with RMAs [Return Merchandise Authorizations] or shuffling used products, which enables them to focus on increasing patient compliance and education.
---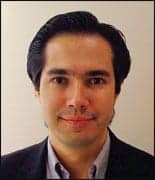 Ed Faria
Ed Faria, CEO at Neurovirtual/SleepVirtual, Doral, Fla
Despite the recession, sleep labs are still performing studies and needing to add or replace their diagnostic equipment. Our new sleep rental program allows sleep labs to add as many beds as needed with Type I PSG systems that are AASM guideline compliant without the upfront capital investment. Laboratories pay based on the number of studies performed. Our program is similar to the cell phone business model. With cell phones, you get the device for a small fee and pay only for the minutes used. With our sleep rental program, plans start with only five exams per month and can cost as little as $28 per study.
Having a clear understanding of the actual cost of the business allows sleep managers to be more effective and generate more profits for their lab. Our sleep rental program allows sleep labs to see their actual cost on a per-study basis without a huge capital investment.
---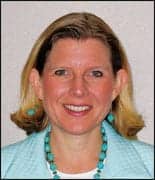 Gretchen Jezerc
Gretchen Jezerc, director of US marketing for sleep disordered breathing at Philips Home Healthcare Solutions, Murrysville, Pa
Respironics has long been recognized in the industry as offering outstanding financing programs, and these are more valuable now than ever to our sleep lab and home care provider customers. Flexible and attractive financing packages are offered that leverage Philips Respironics' access to credit terms that most sleep centers or home care companies could not secure on their own. These programs free up needed cash flow for operations in these challenging times.
---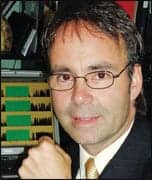 Thomas Kazlausky
Thomas Kazlausky, president of Ambulatory Monitoring Inc, Ardsley, NY
Ambulatory Monitoring Inc offers a service package that includes a week of actigraphic recording for your patient and delivery of the generated results with expert commentary for $125. It's a great alternative for the "gadget-phobic" or those not ready to commit to having their own actigraphic system. A block of five such services can be purchased for $500 for even more savings. Additionally, for those labs looking to try actigraphy for the first time, we're offering our already economical Motionlogger MicroMini in a "starter package" (one actigraph, interface, and analysis software package) for $2,000—a reduction of $490 from the list price. Our analysis software comes with an unlimited lifetime license, so labs won't pay more to have multiple workstations.
---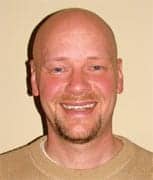 Landon Pendleton
Landon Pendleton, director of product development at Instant Diagnostic Systems Inc (IDS), Decatur, Ala
Instant Diagnostic Systems provides a nationwide home sleep testing program called IDS Sleep that is a perfect option for traditional sleep labs in this economic environment. Our solution requires no investment, as you simply redirect the referral to our facility for testing, where we typically are able to turn the test around in 5 to 10 days.
Our service obviously is already no-cost to the sleep professional or diagnostic facilities. Home sleep testing with IDS, however, is a perfect fit for patients with tighter budgets in today's economic crisis, especially with ever-increasing insurance deductibles and patient responsibility percentage of diagnostic procedures. The whole cost of a home sleep test is generally less than the patient responsibility portion of a traditional in-lab PSG. It is also more convenient for many patients who may otherwise have to schedule around or during work hours. For the same reasons, home sleep testing is gaining favor with insurance payors as well.
---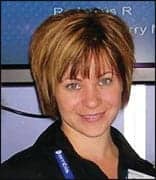 Kristen Pickard
Kristen Pickard, Marketing Manager, Embla, Broomfield, Colo
Embla has regular promotions for existing customers. However, all sleep professionals can take advantage of Embla products that interface with any PSG system, including our competitively priced Enterprise sleep lab management software or Universal XactTrace effort belts. Embla also features regular promotions that allow significant savings on sleep sensors and accessories at www.shopembla.com. For example, we have a current promotion code "sleep rev" for any order through shopembla.com, which will save 15% on orders of $500 or more through August 31.
---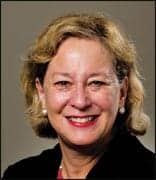 Gail Reid
Gail Reid, MEd, program manager at Atlanta School of Sleep Medicine, Atlanta
The Atlanta School of Sleep Medicine has made a strong commitment to the development of online courses for both sleep technologists and physicians. The Online Technologist Registry Review Course, produced in February 2008, enables sleep technologists to study for the registry exam through a self-paced plan and still provides interaction with the instructor.
Monthly, low-cost webinars have been developed around timely topics to help sleep technologists keep up-to-date and meet continuing education requirements conveniently and efficiently.
For physicians who want to practice interpretation skills, the WebPSG™ program includes up to 200 polysomnograms and 25 MSLTs. Multiple choice questions, annotated answers, and access to full studies at high speed provide the opportunity to practice at home or work without the cost of live instruction.
---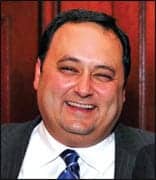 Mark Rizk
Mark Rizk, RPSGT, National Sales Manager—Neurology for Nihon Kohden America, Foothill Ranch, Calif
In order to deal with our difficult economic environment, we are looking at ways that will allow us to offer lower cost solutions to our customers. First, in relation to capital sales, we are looking to our suppliers to lower our cost of goods. We are offering promotions with low cost packages that include turnkey solutions. And finally, we are putting in place a new program called ePSG, which allows our customers to get equipment with built-in upgrades and warranties, all for a cost per test price. This ePSG program is managed by a Web site that will allow the user to purchase tests online and have them downloaded to their PSG system. Systems can be customized to specification. This allows customers to know their cost of operations that will include upgrades and warranties. As long as you are on the program, you will have the latest software and hardware upgrades, which will be provided as they are needed. This is a great solution in this era of budget cuts and delays.
---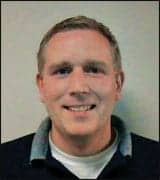 Daniel Toomey, Jr
Daniel Toomey, Jr, market manager for neurology and cardiology at Ambu Inc and Sleepmate Technologies, Glen Burnie, Md
Under these tough economic times, Ambu is compassionate toward our customers and the high costs of converting their labs to meet the AASM requirements. That is why we offer a full trade-in program on Sleepmate or competitor piezo effort belts. There is no limit to the number of sets for this trade-in and with it comes a significant discount on your first order.
We also encourage our customers to take advantage of the Ambu Sleepmate Solution. A combination of products sold as a package including: disposable cups, ECG electrodes, RIP or effort belts, thermal and pressure sensors, snore sensor, and gels and preps. This offers a one-stop shop and cost savings on bulk purchases and shipping.
---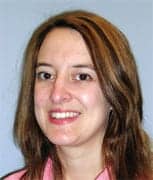 Sarah Weimer
Sarah Weimer, product manager at CleveMed, Cleveland
CleveMed offers leasing as well as rental programs. Because our systems are wireless, the start-up costs of installing the equipment are minimal. Wireless equipment also gives the lab flexibility by allowing the equipment to be packed and moved to a new location easily. Customers may choose to move locations of a traditional lab or expand their business to nontraditional settings such as testing hospital inpatients or in nursing homes.
---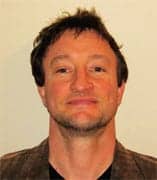 Richard A. Bonato
Richard A. Bonato, PhD, CEO and Cofounder of BRAEBON, Kanata, Ontario
BRAEBON's philosophy has always been to create quality products at reasonable prices. This is particularly relevant during these challenging economic times. Our Pursuit Outcomes Business Software Solution substantially improves operational efficiencies, thereby increasing bed occupancy rates, and saves many hours of work. This translates into bottom line improvement by growing the top dollar and reducing operational expenses. Recently, we introduced the MediByte Jr as an entry-level Type 3 HST recorder, and we extended the warranty on our patented cTherm to help absorb sensor costs. Additionally, BRAEBON's 30-day money-back guarantee program permits sleep laboratories to trial sensors risk free.
---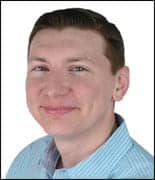 Johnny Goodman
Johnny Goodman, general manager, CPAPtalk.com
One way for sleep labs to improve their bottom line is to decrease the frequency of their "no show" rate. This can be easily accomplished by educating patients on what to expect before they attend an appointment. At CPAPtalk.com, we offer an Introduction to Sleep Lab video, which is useful in educating patients, eliminating fear, and subsequently increasing the likelihood patients hold their appointment. Furthermore, CPAPtalk.com is a great patient forum that could potentially cut down on patient support costs. If you are interested in complimentary materials for your office, feel free to contact .
---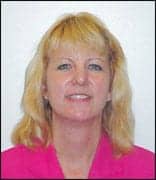 Cheryl May
Cheryl May, general manager, DME Defender
Sleep diagnostic and medical equipment businesses can suffer catastrophic losses should they accrue fines for not meeting regulatory compliance policies. This can be especially hard on a company during a recession. Our company, DME Defender, recognizes this and strives to help businesses cut down on pending fees by aligning their processes with industry regulations. DME Defender educates companies by breaking down complicated policy into plain English and providing regular updates on new rules and regulations. If you have a question about your company, e-mail .
---
Tor Valenza is a staff writer for Sleep Review. He can be reached at [email protected].