Sleep Review interviews Joseph Anderson, RPSGT, RPFT, CRT-NPS, marketing and product manager for Sleepmate, and Aaron Weinroth, sleep product manager for XLTEK.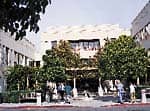 Joseph Anderson, RPSGT, RPFT, CRT-NPS
As technology and methods continuously change in the sleep diagnostics field, specialists strive to maintain their skills through continuing education programs; however, not all programs and courses were created equal, according to Joseph Anderson, RPSGT, RPFT, CRT-NPS, marketing and product manager, for Sleepmate®, Midlothian, Va. Sleep Review spoke with Anderson about factors to consider when heading back to the classroom.
How can busy sleep specialists optimize continuing education time?
JA Traditional resources are being augmented or replaced by learning technologies using Web-based computer classrooms and virtual education materials delivered through distant learning. Today's sleep specialists can advance their education while at work or at home.
Historically, most distance education courses were vocational in nature, but today, courses are offered for academic, professional, and vocational purposes for students of all ages. Distance education is becoming available in practically any allied health field, including sleep.
What are the top three elements sleep specialists should look for in a continuing education class?
JA Within rapid technological changes and constantly shifting industry conditions, education systems are challenged with providing increased educational opportunities without increased budgets. Many educational institutions and training programs are answering this challenge by developing a distance education curriculum.
Due diligence should always be performed before beginning any education program. You need to investigate the education staff and know who is developing and presenting the course material. Make sure the instructors are fully credentialed in their field. Also, compare the number of continuing education credits with similar programs. You may be surprised by the variance in credits awarded for similar program titles.
What should sleep specialists consider when deciding between a Web-based continuing education class and a lecture or proctored course?
JA Both classroom and lecture courses are valid ways to receive continuing education. But with today's advanced computers and high-speed modems, the classrooms and ivy-covered walls of our present-day colleges and training centers are becoming artifacts of education "as it used to be." What we call "nontraditional" today because it is delivered through various distance learning technologies (computer, CD-ROM, and virtual correspondence) will become the preferred delivery system for education in the 21st century.
You are wise to consider distance education for at least part of your curriculum choices. Often, it is cheaper, more convenient, and in many cases more meaningful for students than traditional classroom-based education. Student feedback from nontraditional education programs shows that the learners have more to say about what they learn and how they learn it. They often will be working one-on-one with their faculty mentors.
---

Aaron Weinroth
Having developed neuromuscular and neurophysiological instruments for the past 15 years, XLTEK, Oakville, Ontario, Canada, recently carried over its expertise into the sleep market. Sleep Review spoke with Aaron Weinroth, sleep product manager at XLTEK, about why the company decided to venture into sleep diagnostics and what it has to offer.
Why did XLTEK decide to develop a polysomnography system considering that there are so many on the market already?
AW XLTEK has a background in neurophysiology, and many of our customers were asking us to apply XLTEK's customer-focused approach to providing a sleep product as well. We've always done well by listening to our customers, so we looked at the sleep market and what would be required to create a sleep product. What we found was a great opportunity to meet our customers' needs while expanding our business at the same time.
How does the company's experience in neurology affect what XLTEK can offer sleep clients? How are these customers different?
AW Our experience in neurology has influenced our design philosophy and taught us to work with our customers and use clinical feedback to develop solutions for real work-flow needs. As a result, XLTEK strives to make products that are easy to use and reliable. We want to save our customers time, make their job easier, and improve results and patient outcomes. These are important principles, and they apply to all segments of the sleep and neurology markets. Also, our sleep product reaps benefits in quality, stability, and technology from being based on our neurology products, which are market leaders and widely used in many top institutions.
The main difference between these groups is that the goal in neurology is to identify a particular abnormal event, such as a seizure, while sleep is much more oriented toward overall trends. Also, most people in neurology are familiar with XLTEK, which isn't the case in sleep yet, but hopefully will be soon!
What new products is XLTEK bringing to the sleep market?
AW We recently introduced the Connex amplifier with Ethernet (TCP/IP) and USB connectivity. This system can run all types of sleep studies, including full EEG recordings, and is easy to install and set up. We also have a new ambulatory recorder called Trex, which will allow for a complete range of portable and ambulatory sleep studies to be performed. We are especially excited about Trex because it will allow an ambulatory recording including all the data usually measured in the laboratory—EEG, EMG, EOG, ECG, and all the respiratory parameters. We also have a laptop-based system that lets users perform portable studies with video recording included.
All of those products are intended to address the "traditional" needs of the sleep community. We're also working on some new products for more novel applications within sleep medicine. I can't give you any details yet, but I'm sure that when we're ready, your readers will be among the first to know.