Vikas Jain, MD, FAASM, finds that HST can lower barriers to entry not only for patients, but for sleep specialists as well.
By Lisa Spear | Photography by Terry Cockerham
Gone are the days when opening a private sleep medicine practice meant investing hundreds of thousands of dollars in sleep study equipment.
As the sleep medicine landscape evolves, more physicians are forgoing polysomnogram (PSG), often considered the gold standard in sleep disorder diagnosis, in favor of home sleep tests (HST). This is in part because many patients are reluctant to do a polysomnogram, since it requires them to sleep overnight in an unfamiliar place with electrodes attached to their skin as they are watched via video. Not to mention, insurance companies are often reluctant to cover PSGs, which may create an additional obstacle to patients getting the appropriate diagnoses and care.
In some parts of the country, health care systems have even closed their PSG labs, due to the frequency of home sleep test use. Board-certified sleep medicine specialist Vikas Jain, MD, FAASM, FAAFP, CCSH, CPE, has witnessed this transition firsthand, when the hospital where he was working in Chicago shuttered one of its only sleep labs.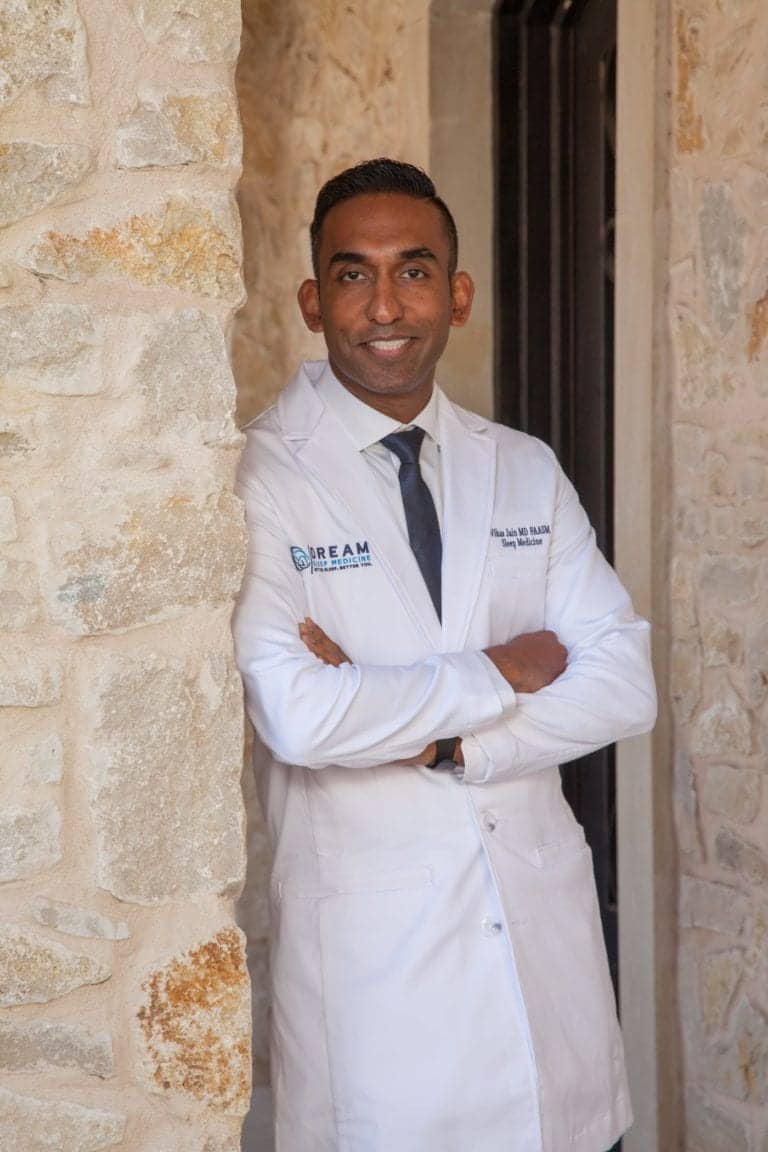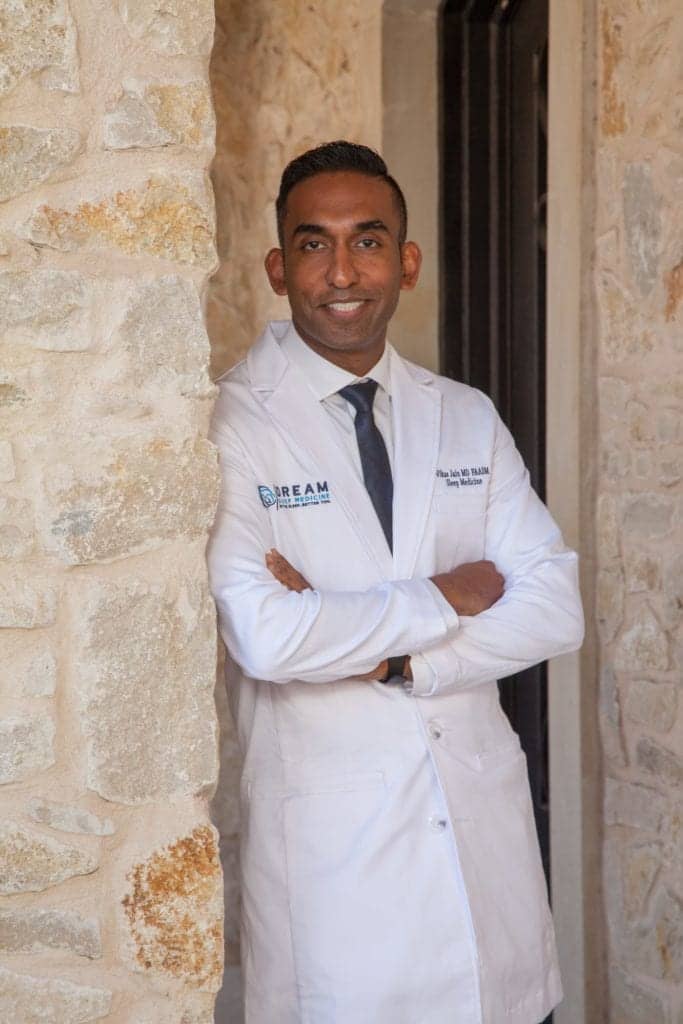 "They were saying home sleep testing is really where the trend is going in sleep medicine," says Jain, who is also an adjunct clinical assistant professor at Stanford University's Sleep Medicine program.
"Sleep medicine is moving more towards evaluating and managing our patients with technology such as home sleep testing and remote monitoring," he says.
A review that Jain coauthored, which is published in The Journal of the Oklahoma State Medical Association, concluded that it is reasonable to use portable sleep monitors for diagnosing patients with a high pretest probability of having obstructive sleep apnea (OSA), based on an Epworth Sleepiness Scale of ≥12.1
HSTs are adequate to diagnose the vast majority of the patients who come into his office, says Jain, who says he had no hesitation in setting up a HST-only sleep medicine practice.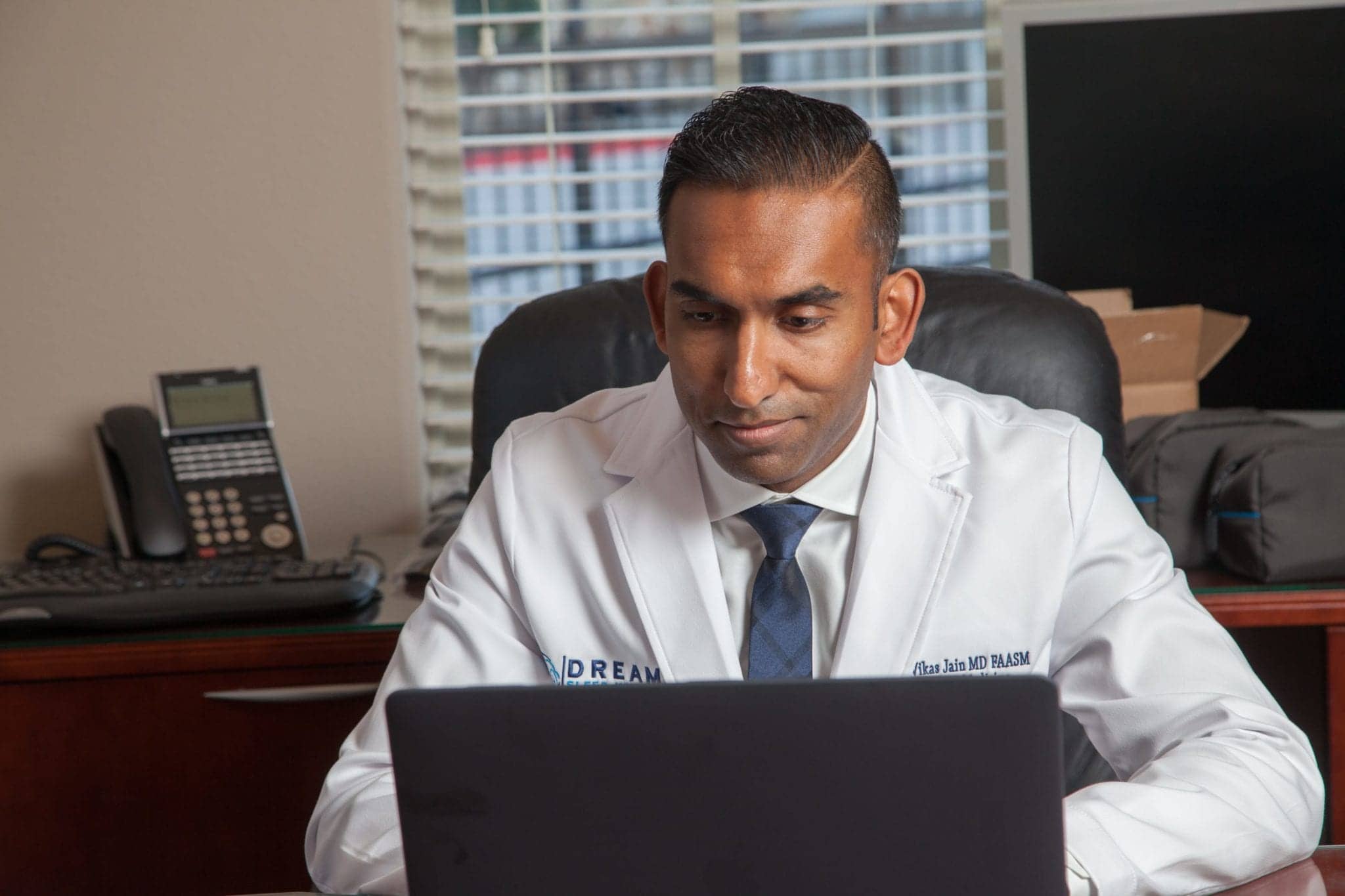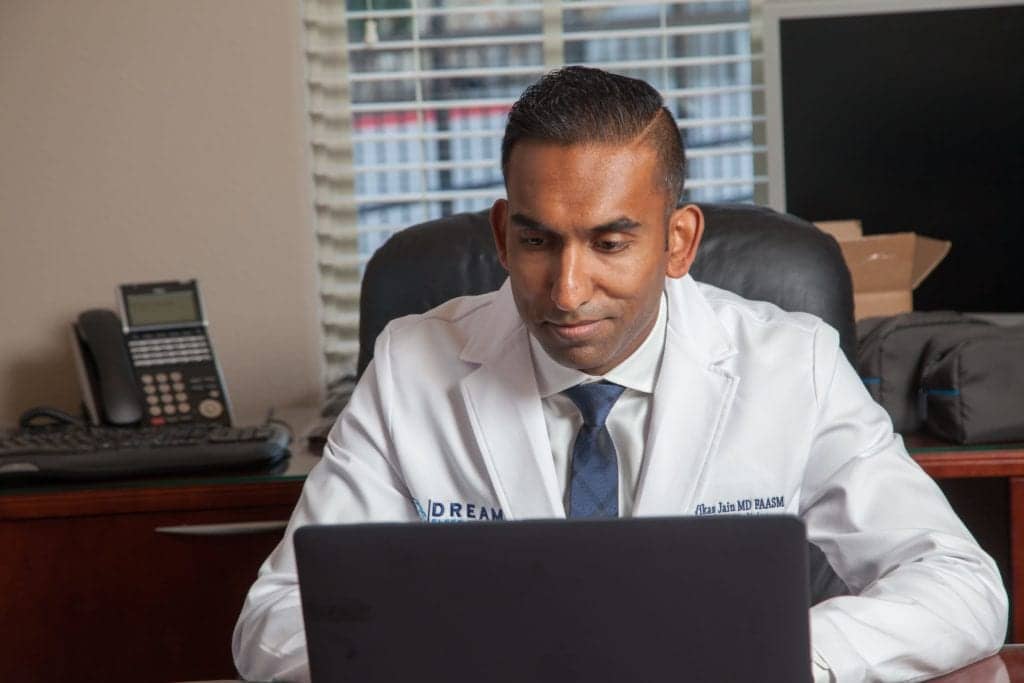 During the last decade, the medical community has started to become more accepting of HSTs and, according to the Sleep Review-Needham & Company 3Q 2019 survey, home sleep testing use has ballooned with 91% of survey respondents now offering the service for commercially insured patients and 81% offering HST for patients with Medicare.2
Such growth has created a new environment for sleep specialists who want to open sleep medicine practices. Once restricted by overwhelming overhead costs, more providers find that opening a private practice is now feasible in this subspecialty, says Jain.
"There was this really high startup cost to starting a sleep medicine private practice. I think now, with more insurers saying home testing is what they prefer, that financial barrier is really gone," he says. "Now, this is something that I can actually do."
After mulling over the idea of opening his own private practice for several years, Jain finally took the plunge in October 2019. He opened his private practice in Dallas, Texas, and named it Dream Sleep Medicine. There, not only does Dream Sleep Medicine use HSTs exclusively, "we care for patients in the long run," he says.
By opting to only use HST, he can rent a smaller office space since he doesn't have full sleep study equipment. Patients who come into his office, and others he cares for via telemedicine, receive a diagnosis faster than if they waited for a PSG, he says.
"We often can see a patient, send them home with a device that same day, and then interpret the test and start treatment within a 72-hour timeframe," he says.
His office now uses a few different home sleep testing devices, including the type III ApneaLink Air by ResMed, which is capable of recording up to five channels of information, including respiratory effort, pulse, oxygen saturation, nasal flow, and snoring. He selected ApneaLink Air, in part, because the manufacturer offers a quarterly leasing option so he did not have to buy the HSTs outright (at their full ownership price).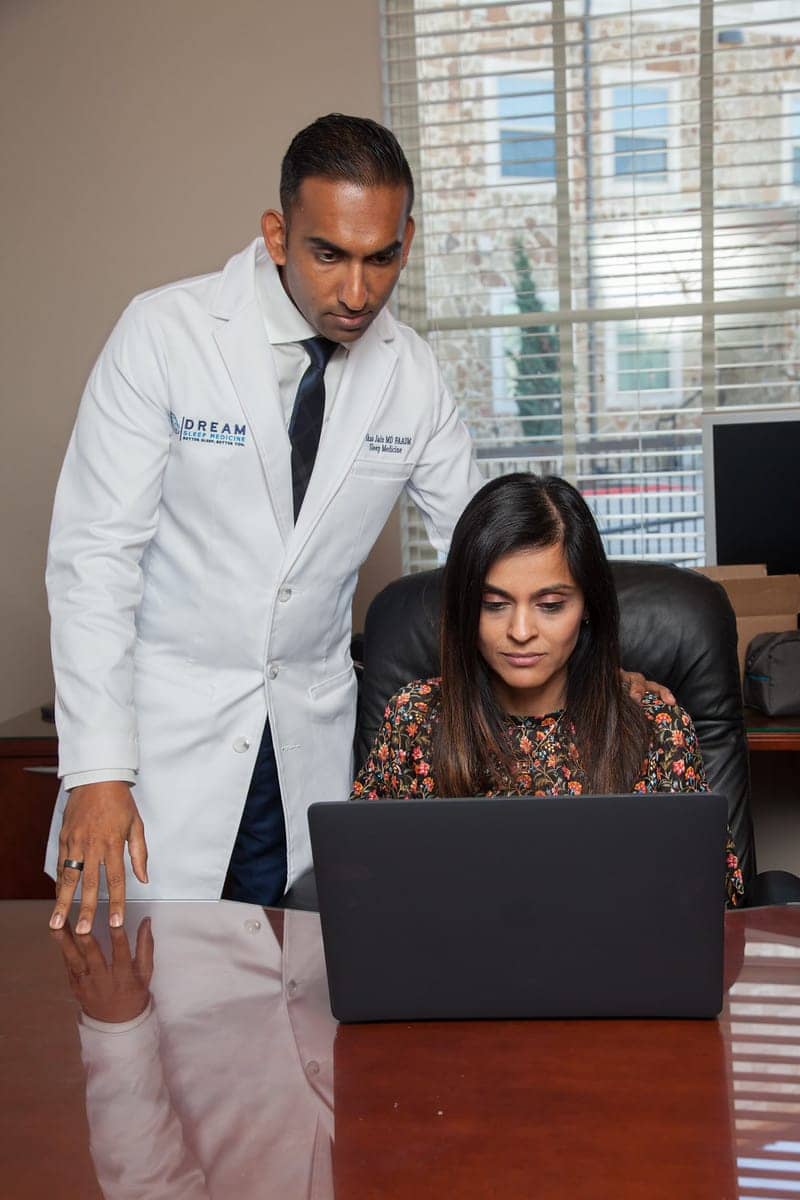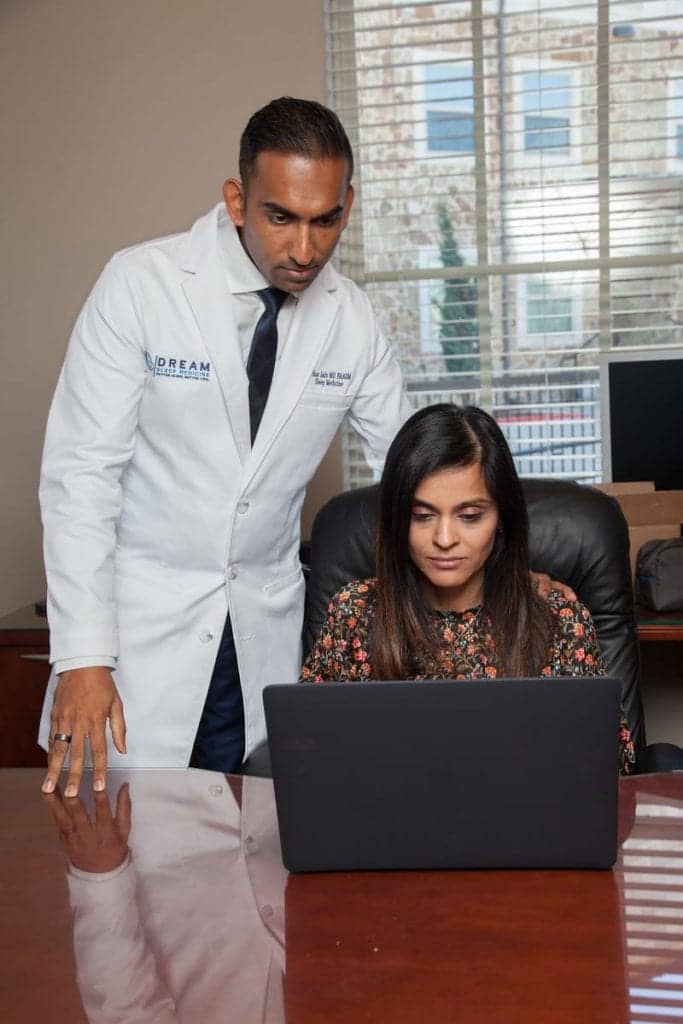 For telemedicine patients, he often uses mail-order services, including CleveMed's SleepView Direct, which allow tests to be delivered directly to patients.
Jain uses CleveMed's SleepView Direct most often for patients who live an hour or more away from the office. "We are able to care for our patients regardless of whether someone is coming in to see us face to face or lives several hours away and prefers to see us from their home," he says.
A private practice has also given him the flexibility to be his own boss, manage his workflow, and cut down on the administrative paperwork he would often see in a major hospital system.
"I would say there are a lot of things that we do much more efficiently in my 2-person office than what we did in the hospital with ten times the staff," he says.
Jain first started working as a sleep medicine physician about nine years ago after completing medical school at Ross University, a residency in family medicine at University of Oklahoma Health Sciences Center, and then a fellowship in sleep medicine at Stanford University. When he first started out as a sleep specialist, opening a private practice seemed out of reach.
"I used to think that hospitals were the only way to go because of the overhead involved in polysomnography. That was probably a barrier for entry for me to opening up my own sleep clinic in the past: I thought that in addition to a sleep clinic you have to have a sleep lab. If you have a sleep lab, you have to have space, you have to have staff, you have to have hundreds of thousands of dollars worth of equipment," he says.
So far, he has done most of the marketing of his business himself, designing and launching a WordPress website (though he contracted a design firm to create his private practice's logo). His only employee is his wife, Reema, who works as the practice manager and physician liaison.
To get the word out, he and his wife often drive together to local physicians' offices to introduce his practice, shake hands, and try to gain referrals.
"Any way that we can get the word out, we've been trying to do so. Whenever there is downtime, we are trying to market and build up our business and let other docs know what we do," he says.
In the Dallas area, he has found a large number of other small private practices that are willing to band together to support one another, which has helped with generating referrals, he says.
Additionally, if a complex patient needs a PSG, he has privileges at several sleep labs and can coordinate their studies there.
Since many of his patients are on positive airway pressure (PAP) therapy, he is now in the process of creating a system for all PAP compliance data to automatically flow directly into his patient's electronic medical records. The ability to streamline and digitize workflows and patient records is a huge benefit over working in hospital systems, Jain says.
Another example of this is how Dream Sleep Medicine patients are prompted to submit their medical history and other associated forms online before they even come into the office.

Communication with patients is also more direct. Jain fields calls and online correspondence directly from his cell phone via health care communication company Spruce Health without even having to come into the office. He can also use the technology to conduct live telemedicine video visits.
So far, the transition to private practice is going well and any apprehension Jain once had has receded. "Business is picking up and we are continuing to see growth month by month in our practice," he says.
"I think there is a lot of fear in opening a private practice, but once you actually do it, it is not as scary as it seems," he says. "There are certainly challenges and there are certainly headaches that you don't get when working for a hospital, but at the same time, it has been very refreshing and extremely rewarding to have my own private practice."
Lisa Spear is the associate editor of Sleep Review.
References
Walia R, Achilefu A, Crawford S, et al. Are at-home sleep studies performed using portable monitors (PMs) as effective at diagnosing obstructive sleep apnea (OSA) in adults as sleep laboratory-based polysomnography (PSG)? J Okla State Med Assoc. 2014 Dec;107(12) 642-4.
Sleep Review-Needham & Company, LLC Q3 2019 Survey. Data on file.