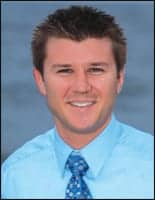 The sleep medicine landscape has been slowly shifting since the Centers for Medicare and Medicaid Services (CMS) issued its policy supporting portable monitoring. Since then, decision memos have been refined, an abundance of portable monitors have been brought to the market, and pages of home testing research results have been released. Now, the sleep medicine industry may be in for another change. In January 2011, the sleep industry may see reimbursement slashed for the professional and technical fees for Current Procedural Terminology (CPT) codes 95810 and 95811.
Earlier this year, the American Medical Association's Relative Value Scale Update Committee (RUC) reviewed polysomnography codes. The AMA established the RUC to ensure that physician services across all specialties are well represented when valuations for such services are being made. The main function of the RUC is to make annual recommendations regarding new and revised physician services to CMS and perform broad reviews of the Resource-Based Relative Value Scale every 5 years.
According to an American Medical Association fact sheet, CMS has recognized the expertise of the RUC by adopting 95% of its work relative value recommendations. Based on this statistic, the likelihood of the RUC's polysomnography code recommendations becoming a reality is pretty good.
This change, combined with home testing, not to mention competitive bidding, will be sure to make waves in the sleep industry.
In an editorial in the August 15 issue of the Journal of Clinical Sleep Medicine, Patrick J Strollo, Jr, MD, president of the American Academy of Sleep Medicine, outlined his planned response to the changing climate. To create a secure outlook for sleep medicine, Strollo wrote that the AASM should focus on the following:
The development of new diagnostic and therapeutic tools for sleep providers;
Clinical registries for AASM sleep centers;
Sleep research networks in order to efficiently implement translational research;
Expanded opportunities for sleep research training; and
Defining the role of the sleep specialist in the patient-centered medical home.
These initiatives will help lead the industry from an emphasis on diagnostic testing to a chronic disease management model that people like Allan I. Pack, MBChB, PhD, John L. Miclot Professor of Medicine, chief, Division of Sleep Medicine, and director, Center for Sleep and Respiratory Neurobiology, University of Pennsylvania School of Medicine, have been advocating.
To read more on Strollo's vision for the future of sleep medicine and his plan while serving as AASM president, read the interview in "The Drive for Progress".
Sleep Review wants to hear your thoughts on the potential impact of the RUC's reimbursement decision. Share your thoughts by participating in the conversation at Sleep Review 's Facebook page, facebook.com/SleepReview.
—Franklin A. Holman
[email protected]