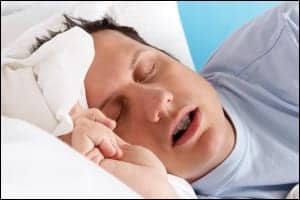 Dental sleep medicine is a growing subspecialty of dentistry. According to Emilee McStay of the American Academy of Dental Sleep Medicine, the AADSM has an estimated 1,950 members and has grown 665% since 2001. Though the field is reaching new levels of interest, before this specialized area of care can reach its maximum potential to treat sleep disorder patients, the disconnect between dentists and physicians has to be addressed. Moreover, the reimbursement climate has to improve and the variety and capability of products must be better understood. Addressing these concerns will lead to better business models and patient care.
INCREASED ACCEPTANCE OF ORAL APPLIANCES
Lack of compliance to continuous positive airway pressure (CPAP) has led physicians to explore other options to obstructive sleep apnea (OSA) treatment. While oral appliances (OAs) have been available for years, it wasn't until recently that they have begun to share the stage with CPAP. As of November 2008 when the Centers for Medicare and Medicaid Services (CMS) updated their coverage policy, CPAP compliance is mandatory within the first 90 days of treatment.1 If the required metric for usage is not met, the patient is deemed noncompliant and CMS will discontinue payment for the equipment. Private insurance carriers are moving in the direction of "use it or lose it" policies as well. Some providers enroll their patients in a "bi-level rescue program," which buys more time but rarely drives adherence to therapy.2 The end result is the same—untreated OSA. The unprecedented focus on CPAP compliance has led physicians to explore other treatment options such as OAs.
Until recently, OAs have been considered a second line of therapy for obstructive sleep apnea. The mantra has been "if CPAP fails, then try oral appliance therapy (OAT)." Today, this pattern of practice is undergoing an important change due to the increased recognition of the merits of OAT.
Custom, adjustable OAs can treat mild and moderate sleep apnea and restore oxygen saturation levels to normal.3,4 Studies have shown upwards of 90% compliance with OAT.5 Research further finds that patients prefer OAT over CPAP therapy and that severe adverse effects of OAT are uncommon.6
In response to the mounting research, the American Academy of Sleep Medicine revised their practice parameters in 2006. They deemed that OAs are indeed an appropriate first line of therapy for mild to moderate obstructive sleep apnea.3 In addition, CMS has released HCPCS (Healthcare Common Procedure Coding System) codes for custom (E0486) and noncustom (E0485) OAs. Further updates to reimbursement policy are anticipated in the near future.
OBSTACLES TO GROWTH
One of the greatest challenges facing dental sleep medicine is the disconnect between dentists and physicians. Regular referral patterns between physicians and dentists rarely exist because there are very few health conditions that require the physician and the dentist to collaborate. Therefore, patient access to OAT is frequently limited to patients who seek and demand alternative treatment from their physicians. If a patient fails CPAP and does not specifically request an OA, often they remain in an untreated state. These patients feel they can live with their snoring/apnea and try to make lifestyle adjustments. Unfortunately, their disorder typically worsens and catches up to them. Most treating physicians are unaware of the capabilities of a good custom OA. Until dentists and physicians establish a healthier collaborative relationship, patients who may benefit from OAT will continue to fall through the cracks.
Furthermore, unlike other medical services, it has historically been difficult for patients to get their OAT paid for by a third-party payor. OAT is a benefit covered by medical insurance, not dental insurance. Many dentists operate in a world of "fee for service" and are generally not familiar with working with medical insurance. Unfortunately, some dentists have suffered setbacks in their reputation by charging cash for appliance delivery because they were unable to join medical insurance networks. The expectation from patients, however, is that OAT should be an in-network benefit covered like CPAP. Luckily, insurance companies are beginning to recognize OAT and to accept dentists as in-network providers.
It is also important that dentists and physicians alike understand the merits of different appliance designs. Providers and consumers must understand that there are two types of OAs, custom and noncustom. Custom appliances are made for a specific patient in a dental laboratory using the patient's dental casts. Noncustom devices, also called "boil-and-bite" appliances, can be fitted by a clinician or by the patient. Research indicates that noncustom devices are not effective at treating obstructive sleep apnea.7 The efficacy of any particular custom device depends on several characteristics:
Retention—how well the appliance grips the teeth;

Adjustability—ability to change the setting of the OA, patient adjustability is optimal;

Jaw protrusion—how far forward the appliance can extend the lower jaw;

Location of adjustment mechanism—affects the degree of jaw protrusion and relative torque on the jaw.
There have been no OA device standards set to date. It has been said that the OA industry is like the "wild wild west." Appliances are advertised on television and over the Internet for $59.95, guaranteed to work or your money back. These Class I devices have no peer review and create confusion in the market. Although custom devices are labeled as Class II and regulated by the FDA, their ability to treat can vary, too. A truly efficacious custom OA device will have nonbiased peer review studies to support it.
THE FUTURE OF OAT
CMS has designated dentists as "non-traditional durable medical equipment (DME) providers." Considering that there are approximately 230,000 licensed dentists in the United States, they represent a viable way to increase the number of patients treated for obstructive sleep apnea. Dentists are perfectly positioned to work with physicians to treat and monitor a chronic disease like obstructive sleep apnea because they see their patients on average 1.8 times per year.8 Dentists also have an opportunity to reach more of the general population since as many as 72% of the US population see their dentist every year.8
Dentists by nature are focused on patient care and well-being. A new focus of the American Dental Association is overall patient health beyond the scope of dentistry. It is of paramount importance that new dentists are trained about sleep disorders.
Little by little, as recognition increases that dentists are DME providers for a specific niche of medical services, patients are finding it easier to file claims for reimbursement of OAT. Slowly, dentists are beginning to get on board as in-network providers with both Medicare and private medical insurance. As this occurs, patient access to OAT will continue to increase via in-network coverage.
Differentiating custom from noncustom devices and understanding the characteristics of OAs will also help dentists and providers know the capabilities of various products that are on the market. As these providers become familiar with OAs, they can realize the treatment potential of various appliances for their patient population.
As the sleep community becomes better educated on OAs, DME companies are beginning to work closely with dentists to deliver OAT to their noncompliant CPAP patients. The body of physicians who grasp the compliance struggles many face with CPAP is growing. As physicians realize the potential of OAT, they will begin to embrace the therapy for their population suffering from obstructive sleep apnea.
---
Steve Moore is vice president of sales and marketing for Airway Management Inc. He has been engaged in sales and marketing of OSA treatment and diagnostic devices since 1985. The author can be reached at sleepreviewmag@allied360.com.
REFERENCES
Centers for Medicare and Medicaid Services. Pub 100-03 Medicare National Coverage Determinations: Continuous Positive Airway Pressure (CPAP) Therapy for Obstructive Sleep Apnea (OSA). 2008.
Reeves-Hoche MK, Hudgel DW, Meck R, Witteman R, Ross A, Zwillich CW. Continuous versus bilevel positive airway pressure for obstructive sleep apnea. Am J Respir Crit Care Med. 1995;151(2 Pt 1):443-449.
Kushida CA, Morgenthaler TI, Littner MR, et al. Practice parameters for the treatment of snoring and obstructive sleep apnea with oral appliances: an update for 2005. Sleep. 2006;29(2):240-243.
Hoekema A, Stegenga B, De Bont LG. Efficacy and co-morbidity of oral appliances in the treatment of obstructive sleep apnea-hypopnea: a systematic review. Crit Rev Oral Biol Med. 2004;15(3):137-155.
Pancer J, Al-Faifi S, Al-Faifi M, Hoffstein V. Evaluation of variable mandibular advancement appliance for treatment of snoring and sleep apnea. Chest. 1999;116(6):1511-1518.
Clark G, Blumenfeld I, Yoffe N, Peled E, Lavie P. A crossover study comparing the efficacy of continuous positive airway pressure with anterior mandibular positioning devices on patients with obstructive sleep apnea. Chest. 1996;109(6):1477-1483.
Vanderveken OM, Devolder A, Marklund M, et al. Comparison of a custom-made and a thermoplastic oral appliance for the treatment of mild sleep apnea. Am J Respir Crit Care Med. 2008;178(2):197-202.
The Kaiser Family Foundation. Data Source: The National Oral Health Surveillence System, the Centers for Disease Control and Prevention (CDC), based on the Behavioral Risk Factor Surveillance System (BRFSS). 2004. www.statehealthfacts.org