Sleep services are again on the Centers for Medicare and Medicaid Services (CMS) chopping block following cuts to reimbursement for sleep services in 2013. If sleep centers are going to continue treating Medicare patients, the reimbursement trend will have to change. Stakeholders' voices need to be heard—not only the calls of sleep professionals but the pleas of patient advocates.
"Presently," states Richard Gelula, Principal at Next Steps Consulting, LLC, "regulators may be valuing sleep services only on the basis of cost, [whereas] other fields are driven by patient advocates."
The focus on cost has resulted in projected cuts for all sleep medicine services in 2014 in CMS' proposed rule for the 2014 Medicare Physician Fee Schedule.
"If implemented, a proposed cut to the practice expense relative value units (RVUs) will result in decreased payment for sleep services that are billed globally," according to an analysis from the American Academy of Sleep Medicine. "When billed separately, reimbursement for the technical component of the service also will be decreased while payment for the physician component of the service will be increased slightly."
Among the proposed reductions are 3.2%-4.7% cuts for polysomnography codes 95808, 95810, and 95811. Already low reimbursement for home sleep testing is slated to be trimmed 0.4%-6.1% for codes 95800, 95801, and 95806.
"CMS seems to view sleep medicine as an easy target, and in the present climate, since they are more concerned about cutting costs than quality of care, I would expect reimbursements to decline further," says Barry Krakow, MD, medical director at Maimonides Sleep Arts & Sciences Ltd.
Besides proposed reimbursement reductions, sleep physicians also should anticipate burdensome changes to their Physician Quality Reporting System (PQRS) requirements next year. "As the administrative mandates pile up, patients, sleep techs, and physicians all become more frustrated, because top-down bureaucratic systems do not consistently improve quality of care," says Krakow.
It's this theme, improving quality of care, where CMS, sleep professionals, and patient advocates are "in this thing together" and where patient advocacy can influence reimbursement.
"The patient advocate has a part to play in determining reimbursement, especially if it is tied to level of and quality of care," says Ed Grandi, executive director of the American Sleep Apnea Association (ASAA). "As health care moves to a more patient-centric orientation, the role of the patient advocate will become more important; we are ready, willing, and able to work with providers."
In fact, the conversation between CMS and patient advocates is ongoing. "We have initiated a dialogue with CMS to encourage changing the paradigm for treatment of OSA," says Grandi, "one where reimbursement would be tied to care over a period of time in lieu of episodes of care."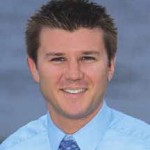 As health care reform focuses on cost cutting and outcomes, the sleep profession will need to team with patient advocates and focus on outcomes in order to avoid, as Krakow put it, "CMS viewing the sleep profession as an easy target."