In Oklahoma, Cancer Treatment Centers of America's pioneering sleep laboratory is helping patients improve their quality of life and perhaps even their treatment outcomes.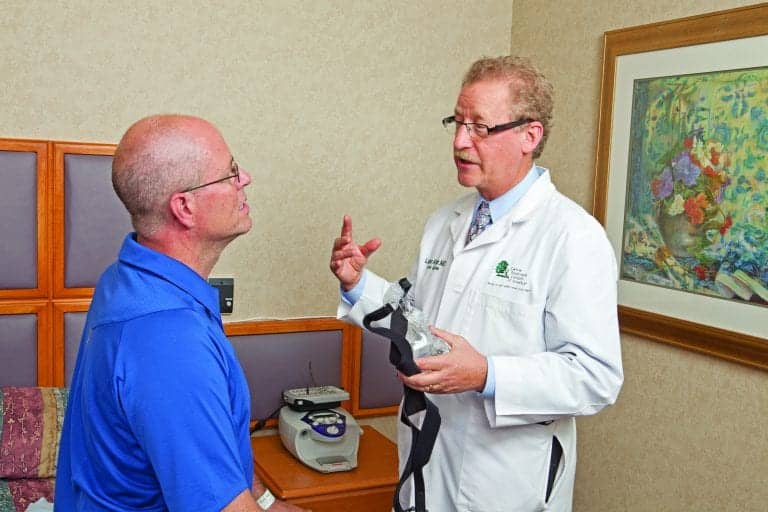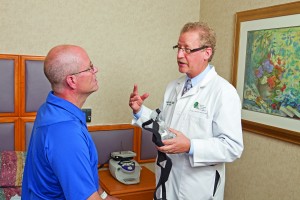 Treating sleep disorders in the course of treating cancer is an idea whose time may have come. Cancer Treatment Centers of America (CTCA) is one example of the trend. This national network of hospitals focused specifically on advanced-stage cancer treatment opened its second on-site sleep center last year in Tulsa, Okla.
The reason CTCA is adding sleep centers to its facilities boils down to the simple idea that what is good for the patients is good for CTCA, explains Daniel Nader, DO, FCCP, FACP, an interventional pulmonologist and CTCA's national clinical director for pulmonary/critical care.
Opening sleep centers at CTCA hospitals was originally proposed by its own physicians, he notes, and is very much a physician-driven initiative. As Nader and his colleagues began looking at the feasibility of the plan in preparation for their presentation to CTCA's administration, they examined the medical literature to see if their own experience with cancer patients having sleep disorders matched what researchers were finding elsewhere.
"As we began investigating the relationship to cancer, it became very apparent that in the medical literature there is a lot of data to substantiate the relationship between sleep disorders and the development and progression of cancer," Nader says.
Not only are cancer patients likely to be at the same risk as other patients of having an undiagnosed sleep disorder before they begin treatment, once they begin treatment their risk may go up. The reason is that the chemotherapy drugs, painkillers, and other pharmaceuticals cancer patients typically take can disrupt sleep in many ways—from knocking circadian rhythms out of kilter to depressing respiration and thereby increasing the risk of sleep apnea.
"The majority of cancer patients complain about poor sleep and fatigue, and they complain about these things often before they begin any treatment for cancer," says Sonia Ancoli-Israel, PhD, director of the Gillin Sleep and Chronomedicine Research Center and director of Education at the UCSD Sleep Medicine Center at the University of California, San Diego. "They certainly complain about both poor sleep and increased fatigue, both of which get worse during treatment. Often the symptoms might last for years after the end of treatment, and this leads to many consequences. Number one, obviously, is a decreased quality of life. Number two, during chemotherapy, they are often so fatigued and so tired that this is what leads them to stop chemotherapy, and clearly there would be consequences to that."
Ancoli-Israel is not affiliated with CTCA, but as a researcher who has studied sleep in cancer patients, she believes the idea of making sleep medicine part of the modern interdisciplinary approach to cancer treatment is a good one. In her own research, she has found that breast cancer patients had a higher incidence of sleep apnea than women in a similarly matched group without cancer—perhaps because breast cancer treatment pushes women into menopause and postmenopausal women have more sleep apnea. In addition, she notes that she and other researchers have found evidence that poor sleep over time in cancer patients increases their risk of other medical problems, such as the cognitive impairment sometimes referred to as "chemo brain."
"The same reason that anyone is affected by poor sleep is just [aggravated] in patients with cancer, and the reason it is so important to have a clinic focused on sleep within a cancer center is that sleep is often ignored," she says. "The oncologists don't have the time and they don't really know how to deal with sleep complaints. It is not that they don't want to or that they are not aware of the problem. It is that they are busy treating the cancer."
The Business Case for Treating Sleep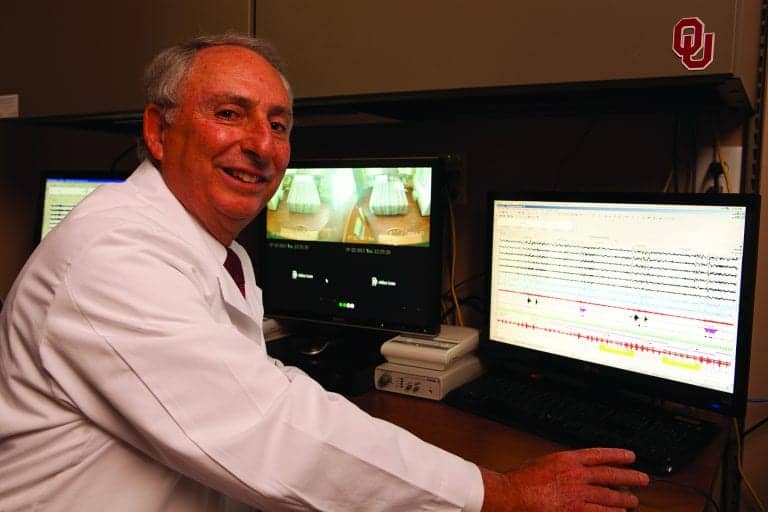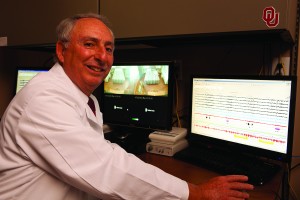 Moving away from the old idea of just focusing on the cancer and instead treating the whole patient in a collaborative interdisciplinary way is not just CTCA's philosophy; in business terms, that is its unique value proposition.
Medicine, in general, and the specialty of oncology in particular, is dedicated to the open sharing of best practices. If a particular treatment regimen is shown to increase cancer survival, all hospitals offering cancer treatment will adopt it. It would simply be unethical to keep information that could save a life proprietary to any one group.
However, a cancer-specialized hospital group like CTCA can differentiate itself from a general hospital that may be offering the same evidence-based cancer treatments CTCA is offering by taking a different approach to cancer treatment. Along with employing exceptional oncologists and surgeons, CTCA offers access to a broad range of other specialists to help patients manage other comorbid conditions, including hypertension, diabetes, and now sleep.
"We really want to provide full support to the patient, no matter what their other medical conditions may be," Nader says.
The reason CTCA needed its own sleep center in-house rather than referring patients to outside labs was speed and patient convenience, he says. If a patient is scheduled for a lengthy and complex surgery and they report possible symptoms of sleep-disordered breathing, a sleep study may need to be done right away in order to properly manage that patient's care during and after surgery. CTCA's new Tulsa sleep lab can often schedule patients that same night and get results into the patient's electronic health record, where the surgeon and anesthesiologist can review them, within 48 hours.
In addition, some CTCA patients travel from as far away as 400 miles to be treated there. Being able to take care of as many treatments and tests in one trip as possible is therefore a big convenience. The Tulsa CTCA hospital has a 153-room outpatient accommodation where patients and their caregivers can stay in a hotel-like setting. The sleep lab is located in two of the rooms within that guest facility.
Inside the Tulsa Lab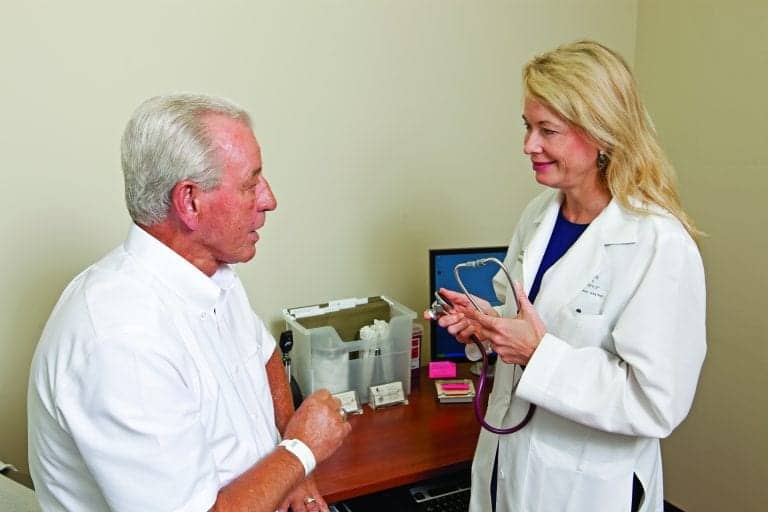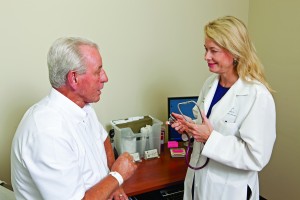 Operationally, running a sleep laboratory for cancer patients is much like running any sleep center because requirements for a PSG study are the same whether a patient has cancer or not. However, there are a few differences, says Carla Rausch, the respiratory manager who oversees the lab. For example, at CTCA the sleep lab staff is also trained in radiation and chemotherapy safety.
Many patients also need more support from the clinical team than what an otherwise healthy patient might need. "We had looked at an unattended sleep study model, but that really didn't meet the needs of our patients," Rausch says. "Our patients really need that touch point."
At the Tulsa lab, Natalie Hamilton, LPN, clinic intake nurse, is the warm person who provides that touch point. She counsels patients about the benefits of sleep testing, ensures they know exactly what to expect during their study, works with them to identify the best time for the study (some cancer patients sleep better during the day), checks to make sure they will not be undergoing a sleep study on the same day as chemotherapy, and contacts them individually if a second night in the lab is required.
Although split studies with diagnosis and titration being handled in one night is a goal because of patient convenience, some patients require more than one night in the lab due to the complexity of their medical condition. For example, getting patients to sleep long enough in one stretch for a valid study is a challenge for all labs, but especially so for a sleep lab focused on cancer patients.
"A lot of these patients are up and down during the night because of issues such as pain, so the test is harder to perform on them," Hamilton says.
Side effects from drugs the patient is taking is another issue. "The amount of pain medications our patients are on is not [typical of] a normal patient population," Rausch says.
Catching Sleep Disorders Early
The patient's journey to the lab typically begins during their intake procedure. Nader offered the position of lab director to Laurence Altshuler, MD, a hospitalist and internist who is director of Oncology Intake Services and literally the first physician new patients meet at CTCA's Tulsa Southwestern Regional Medical Center.
Selecting Altshuler, an internist who then went through special training on sleep disorders, rather than a physician who was already a sleep medicine specialist, made sense for CTCA and Nader because the position required someone who could manage very complex patients with multiple medical issues that could impact their quality of life and ability to fight their cancer. Because fatigue and sleepiness may be caused by any number of factors besides sleep-disordered breathing, having someone who could view the whole patient and consider all possible issues rather than just those in his specialty was key.
"The clinical problem is easy, but the management part is the more challenging aspect of this," Nader notes.
Indeed, sorting out the multiple issues each patient presents is one of Altshuler's favorite parts of his job, and he screens all new patients for possible signs of sleep disorders during intake along with meticulously reviewing their medical records and asking about all other symptoms and quality of life concerns.
"Addressing quality of life is extremely important because when you take care of those problems, you just do better," he says. "You use less chemotherapy, you have fewer side effects, you go to the emergency room less often. Also, a lot of our patients say they need to work, they want to enjoy life, they want to be with their kids and do their hobbies, and they are really afraid that the cancer treatment and side effects will keep them from doing that, which they will. So we address the quality of life issues so that most people are able to do the things they want to do."
Altshuler also has done presentations to educate his CTCA colleagues about sleep disorders in cancer patients in order to encourage frequent follow-up with patients about their sleep. Goals include making sure patients are compliant with treatment, and monitoring those who did not initially present with a sleep disorder, to ensure that if they develop one later, it is caught and treated promptly.
If a returning, previously treated patient has sleep dysfunction, or if they develop a sleep disorder in the course of their cancer treatment, Bette Bischoff, MD, RD, an internist in the Tulsa quality-of-life clinic, frequently detects it.
"Ease is critical for these patients because a lot of them don't feel their best," she says. "They want to travel the absolute minimum, and it is nice that it is in-house and at the same place as they get their chemotherapy."
Bischoff notes that some studies have found a correlation between sleep disorders and a higher mortality in cancer patients. More studies need to be done to determine if there is a physiological process at work, or a less causal but equally important link, such as the sleep disorder making the patient too tired to continue aggressive treatment, as Ancoli-Israel had observed.
But whether treating sleep disorders improves the outcomes or not, there certainly is a quality of life benefit. "I've had patients who at first insisted that they did not need a sleep study who then get treated. They usually thank me multiple times—one thanked me five times in one appointment," Bischoff says.
Moving Forward
All CTCA centers use a common electronic health record, and as it opens more centers and treats more patients, it will begin compiling more patient data on this population of sleep patients. Nader definitely thinks that CTCA physicians will be in a position to contribute to the peer-reviewed medical literature on cancer treatment and sleep, as well as to use patient data to develop their own empirically based best practices for treating sleep disorders in the cancer patient population.
"It is enormously exciting," Nader says. "I've been in practice 30 years, and it is still a joy and an excitement to come to work. The administrative support we have at CTCA and the mantra that it is all about the patient is really what we train for as physicians."