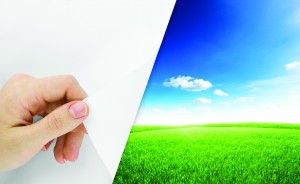 With start-up funding from the AASM and a strategic partnership with cloud service solution Somnoware, the Welltrinsic Sleep Network has the loftiest of goals. According to its executives, Welltrinsic will unite sleep physicians and centers to negotiate payor contracts, compile large-scale outcome data, and, ultimately, protect the long-term viability of the subspecialty.
A chapter of sleep medicine's business model is coming to a close, experts say. The growth of home sleep testing, the proliferation of preauthorization, the consolidation of patient care systems, the trend of lower reimbursements, and the creation of new physician payment models are but a few of the many forces driving change. As the subspecialty turns the page, sleep professionals have an opportunity to write a revised storyline that retains a happy ending—one in which the sleep specialist thrives by treating the sleep-disordered patient.
"Widespread changes threaten to marginalize sleep specialists," says Alejandro Chediak, MD, medical director of the Miami Sleep Disorders Center and past president of the American Academy of Sleep Medicine (AASM). "It is urgent for sleep physicians and centers to unite in a national network to gain leverage as our healthcare system evolves."
A start-up funded by the AASM launching this month strives to provide exactly that unity. The Welltrinsic Sleep Network is a solution linking clinical expertise, practice development, patient management, data collection and outcome reporting, and insurance contracting. The for-profit national network received initial funding from the AASM, the sole shareholder, but is governed by an independent board of directors. (AASM has no management responsibility for Welltrinsic.)
Network membership opens to board-certified sleep physicians after June 1 and accredited sleep centers on August 1. Chediak is chairman of the board, which consists of six AASM member physicians, and Lawrence Epstein, MD, (also an AASM past president) is CEO. An advisory committee of AASM members in different practice types also helps guide the network.
What Welltrinsic Will Do
Epstein says, "Promoting and building the sleep field for the future is the heart and soul of the network." Welltrinsic, he says, provides sleep specialists with a greater say in how the field fits into new care models. "We will assist our members in integrating the new care paradigm and developing new roles for the sleep specialist, including sleep telehealth networks and sleep wellness programs."
The Affordable Care Act (ACA) may increase the number of patients who can use sleep services. "Welltrinsic will keep the sleep field viable and increase the breadth and reach of our providers to accommodate this increased need," Epstein says. "Our information systems will improve the communication and integration required to interact with  accountable care organizations and large consolidated healthcare systems that are evolving as a result of the ACA. The role of the specialist under the ACA is not well defined, and Welltrinsic will be the leader in developing the model for sleep specialists to participate as good neighbors in the patient-centered medical homes."
One way Welltrinsic will use its size is to negotiate payor contracts. "Payor contracts negotiated by Welltrinsic will drive beneficiaries to network members, who will provide the highest quality of cost-effective care for patients with a sleep illness," Chediak says. Members can opt in and out of the contracts.
In order to negotiate contracts to the field's advantage, Welltrinsic will compile patient outcomes from its members. Welltrinsic sought a comprehensive solution to the collection process: It found such a cloud service solution in Somnoware (www.somnoware.com).
Somnoware's Cloud Service Solution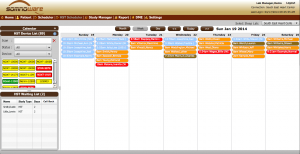 Welltrinsic's exclusive partnership with Somnoware means Somnoware's integrated platform will collect all diagnostic, therapeutic, and quality data in one secure database, allowing extensive outcome measurement and reporting. "We are joining forces to help the industry implement value-based care systems, as opposed to fee-for-service systems. That's a big part of the ACA," says Mathew Mammen, Somnoware co-founder and chief strategy officer.
Epstein adds: "The program improves efficiency and workflow for the physicians to reduce time spent on data collection, reporting, and paperwork."
Welltrinsic members will need to implement Somnoware in their practices. (Somnoware training is included in a Welltrinsic membership.) "We expect the integrated system developed by Somnoware will make the doctors more efficient and reduce the time they currently spend on administrative tasks and documentation," Epstein says.
Somnoware is unique in sleep medicine as it is a "SaaS" (software as service) that has the ability to connect every device and stakeholder, in addition to providing data collection and analytics.
Mammen is enthusiastic about the power of scale Welltrinsic has to offer. "When we have siloed information, the field pays the cost for it. This is an opportunity for us to all come together to raise the bar."
Welltrinsic's Long-Term Success
Welltrinsic's long-term success will be measured by sleep medicine's success in the coming years, Epstein and Chediak say. "I am concerned about sustaining the viability of a field that I feel is immensely important to the health of our communities and has brought me great personal satisfaction," Epstein says. "I will be thrilled in 5 years to see a vibrant, successful specialty that is fully integrated into the new healthcare paradigm and valued by both our colleagues and patients."
Chediak agrees that he will consider Welltrinsic a success if the sleep medicine specialty is thriving on a national level. "As the medical director of a sleep center, I understand the challenging climate in which sleep physicians and centers currently operate. I also see a window of opportunity for us to secure our place in the US healthcare system by uniting through the Welltrinsic Sleep Network," Chediak says. "Now is the time for us to stake our claim as sleep specialists and protect the long-term viability of the sleep medicine specialty."
_____________________________________________________
SNAPSHOT: WELLTRINSIC SLEEP NETWORK

Contact: www.welltrinsic.com, [email protected], (331) 481-4700
Sleep 2014 Conference: Welltrinsic: Booth #516; Somnoware: Booth #409
Key Dates: After June 1, 2014: Board-certified sleep medicine physicians are eligible to join Welltrinsic and receive up to 1 free year of membership;
June 3, 2014: Welltrinsic informational session at Sleep 2014 ("Overcoming the Challenges of the Future: The Welltrinsic Sleep Network," 12:20 p.m., Room 101 E);
August 1, 2014: Accredited sleep centers are eligible to join Welltrinsic
_____________________________________________________
Sree Roy is editor of Sleep Review. E-mail her at [email protected]