Ohio Sleep Treatment launched a mobile oral appliance clinic that increases access by meeting sleep apnea patients at sleep physicians' offices.
By Lisa Spear
The best treatment for each individual's sleep apnea doesn't always come easy. Patients might have to drive long distances to a lab for a sleep test and then make follow-up appointments with their sleep specialist. They may find that CPAP is just too cumbersome. By the time a patient considers oral appliance therapy, they have typically already jumped through many hoops.
To lessen the burden and make oral appliance therapy easier to access, the team at the dental sleep practice Ohio Sleep Treatment came up with the idea to take their services on the road. The initiative, launched this year just before COVID-19 hit the United States, enables dentists to travel to meet patients at sleep physicians' offices. It has already seen some early success.
"We just started to think, 'Why are there so many hurdles for patients to get into our front door?" says Rob Kibler, chief operating officer. "The more we thought about it, the more we thought: 'Why don't we just go to where the patients are?'"
"The goal is really to unobstruct the path to treating sleep apnea."
The idea was simple: A mobile dental sleep clinic that would remove many obstacles for patients, including multiple trips to providers' offices, and give patients more transparency into treatment cost.
It also allows physicians and dentists to collaborate more closely. Kibler pitched the idea in 2018 to a sleep physician he already had an established relationship with, Asim Roy, MD, the medical director of the Ohio Sleep Medicine Institute.
"After several phone calls, twice as many emails, and many happy hours, we put together this plan with Dr Roy about adding dental sleep medicine to his toolbox and making it easier for patients to access this care. The concept of a mobile dental sleep clinic was born," says Kibler.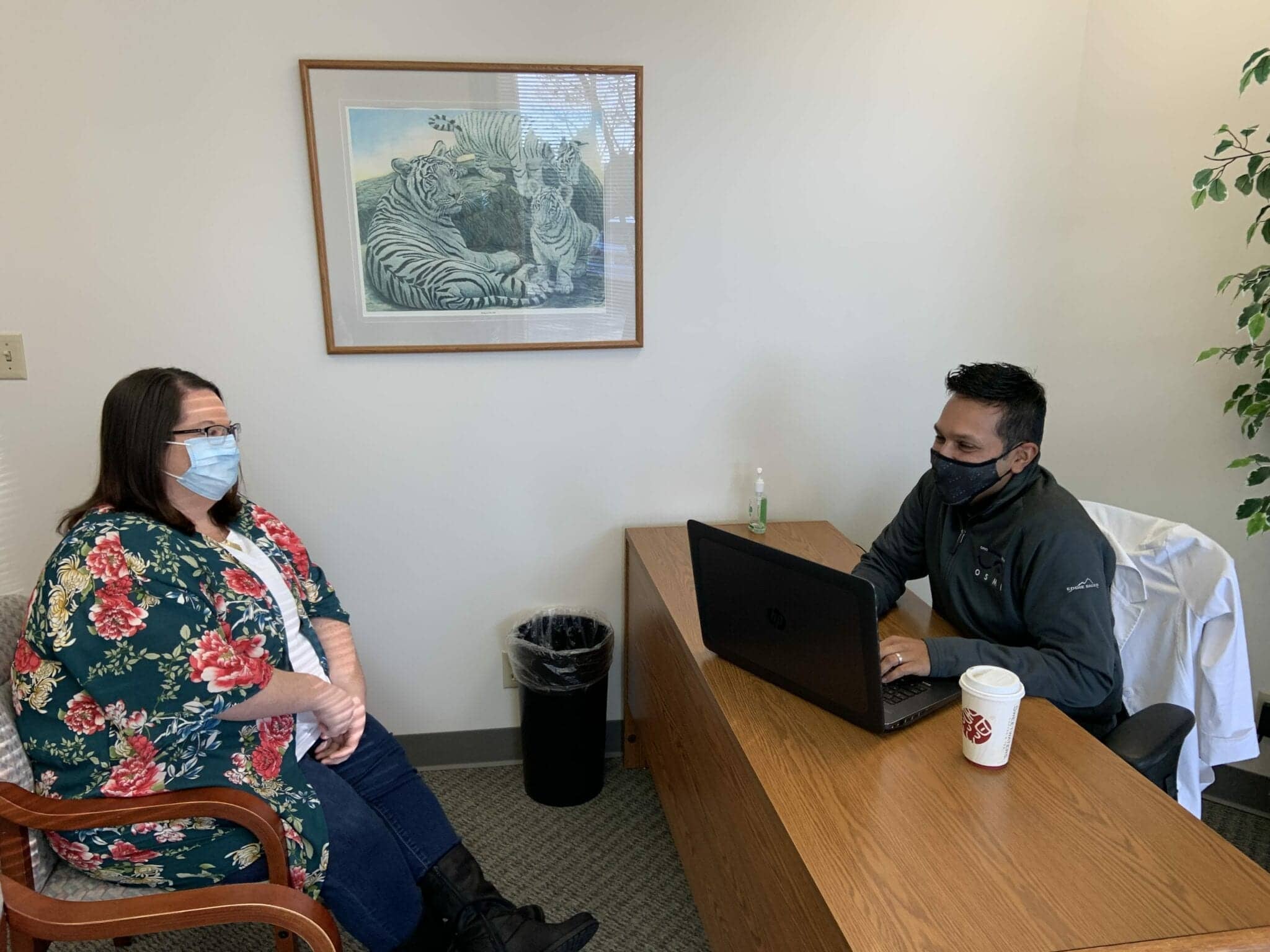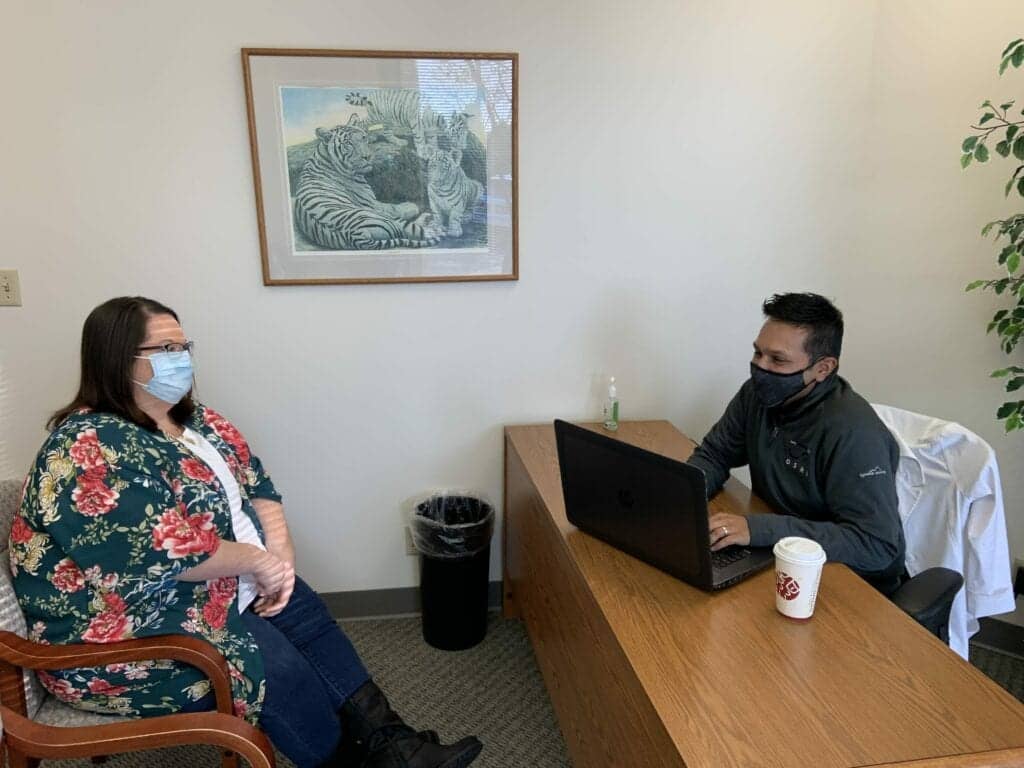 Now if patients are diagnosed with mild to moderate sleep apnea or they are CPAP noncompliant, the doctor's office schedules the patient at the same time as the mobile oral appliance clinic, which shows up one or two days per month at one of Ohio Sleep Medicine Institute's locations in central Ohio to determine if patients are good candidates for oral appliance therapy.
Ohio Sleep Treatment dentists have developed a streamlined system.
All the dental supplies fit into one car, including portable dental chairs and a digital scanner to take impressions of patients' mouths. Once on location, it can be set up in under an hour.
Through this process, the patients simultaneously stay under the care of their trusted physician, stay within their insurance network, and are better informed of the cost of oral appliance treatment.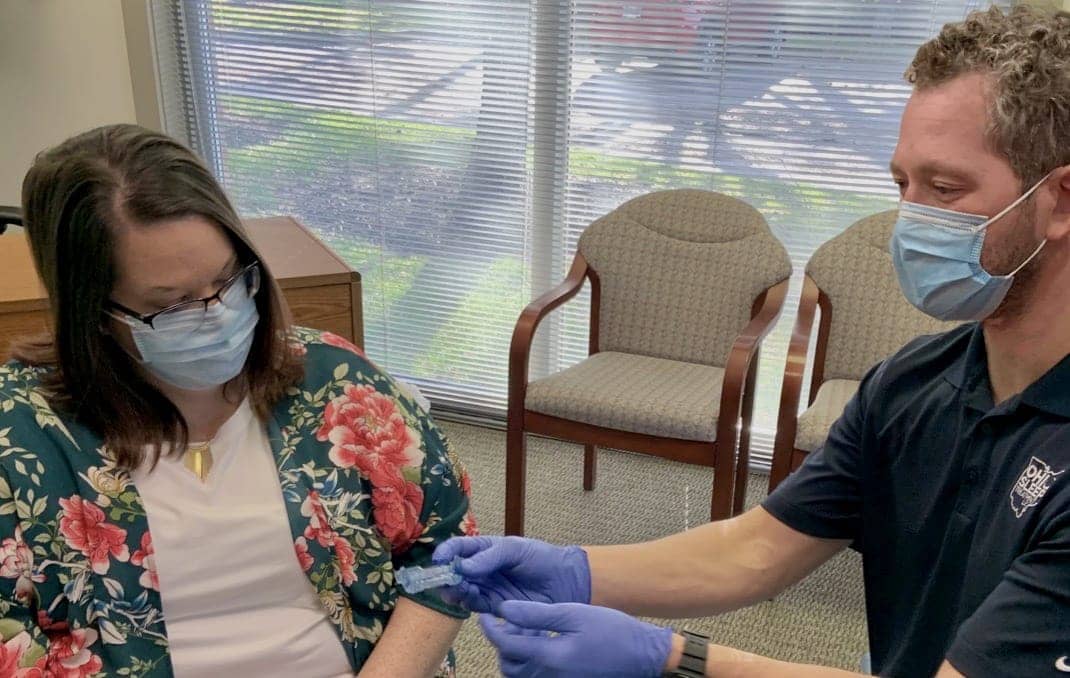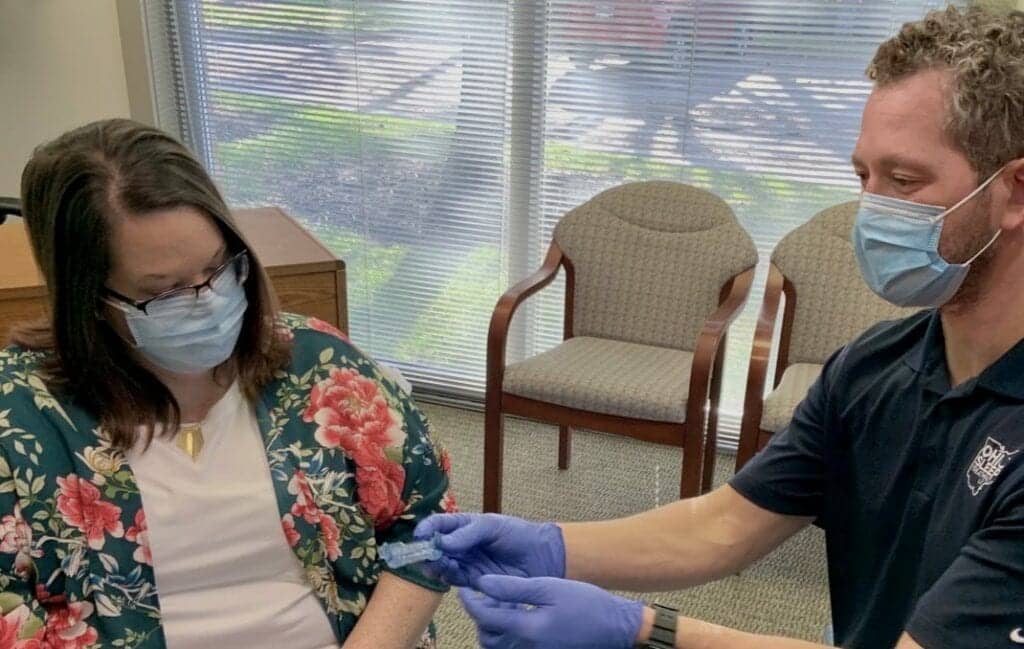 "It's pretty much only been a positive experience so far," Roy says. "We have been referring out for oral appliances now for many years….Bringing it in-house has not only made it a better experience for us, but I think from the patients' perspective as well."
Before they began treating patients at the physician's office, the dental team contacted all the payers in the provider's network to fill out an ancillary provider application to avoid processing out-of-network claims. This also enables them to provide patients with a clear look at how much the device will cost.
"One of the things we always have a challenge with is cost and reimbursement of oral appliance therapy. And when we refer them out, there is this broad range of fees and structures, which is very nebulous," says Roy. Lack of price transparency, one of many barriers to care, is knocked down by this initiative.
Sleep physician Roy says the program has enabled him and his team to learn more about how oral appliances work while providing his patients more treatment options. He and his team are more hands-on in the process, including managing the device titration.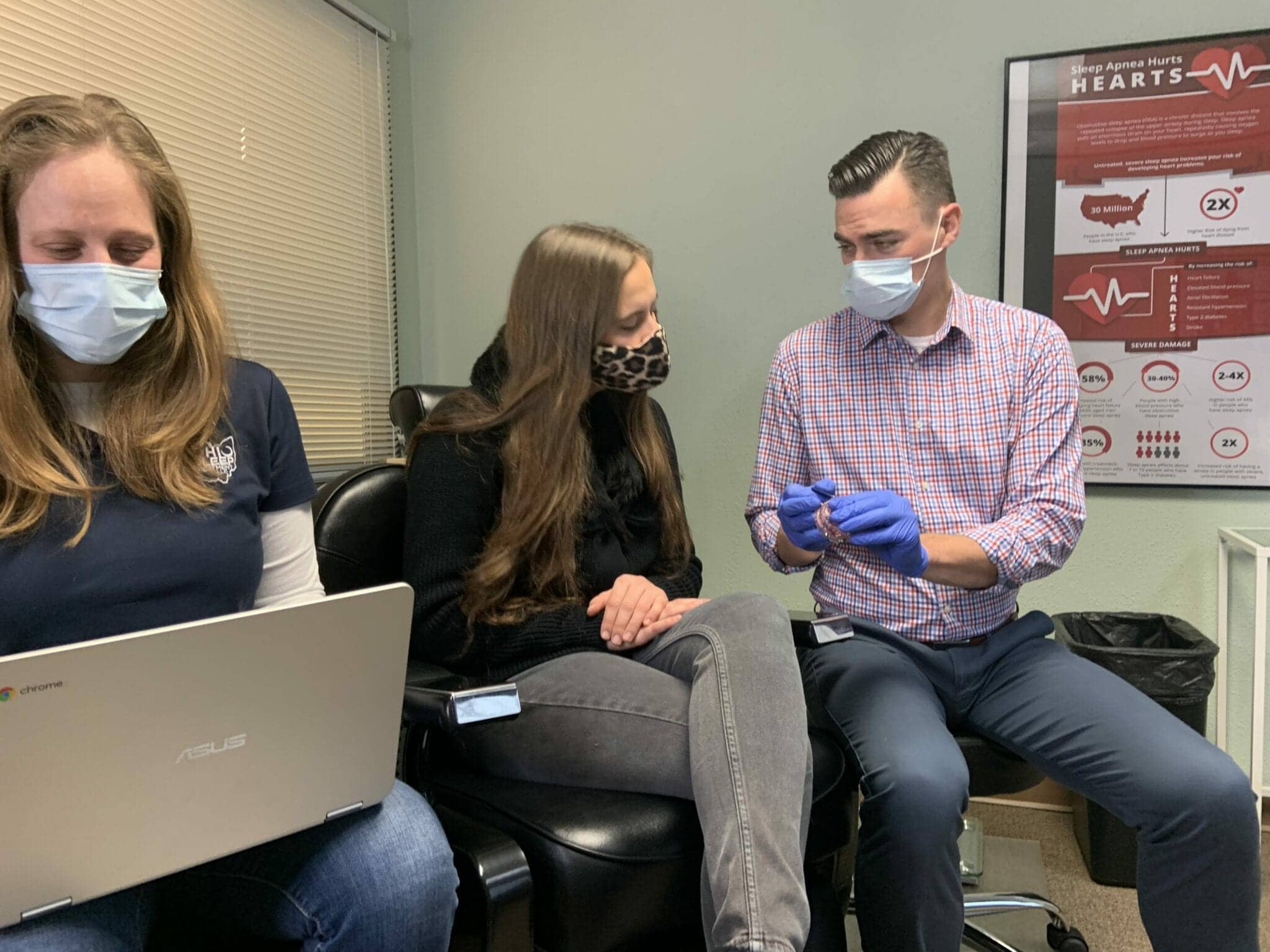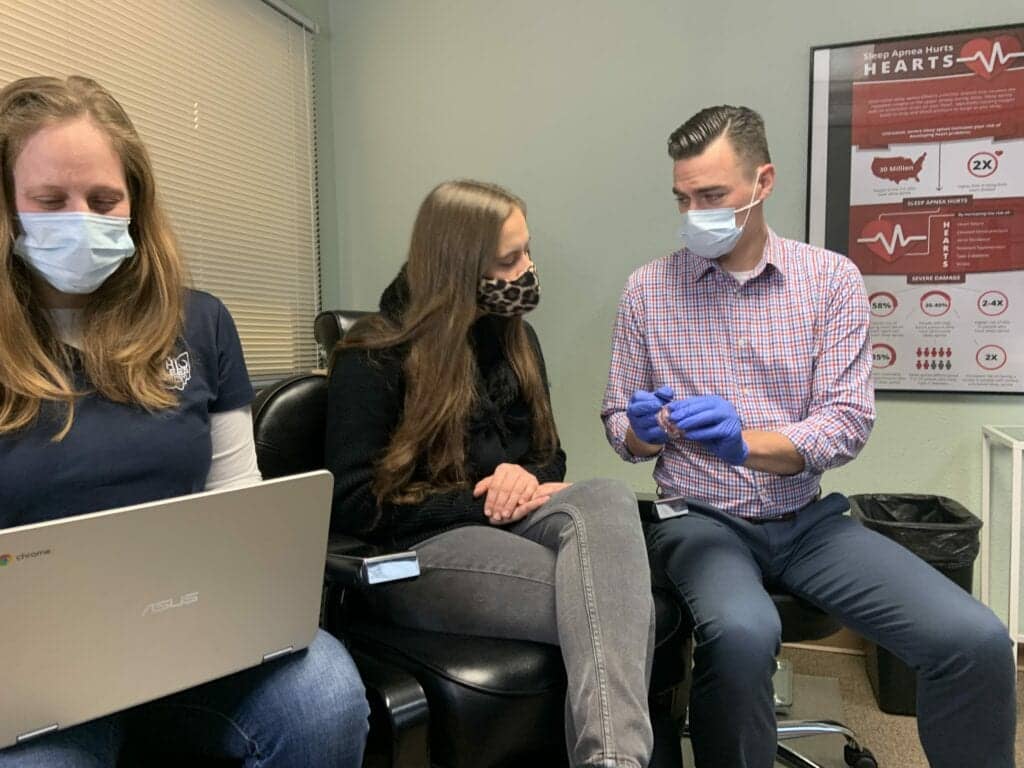 "It also allows their practice to earn additional revenue. We love it because we can help more patients," Kibler says. "It is a great way for providers to extend the scope of practice with a very minimal touch."
The three-person dental sleep medicine team anticipates that their mobile operation could scale up to serving as many as eight physician's offices per month. If the total number of sleep practices they serve grows beyond eight, they would plan to put another team together to expand their coverage.
In the future, the dental team plans to build up their initiative by helping other dentists make connections with sleep specialists throughout the country within a national network of mobile clinics. It has founded a second company focused on this initiative called "Sleep DDS."
For now, the team is focusing on their operations in Ohio, where Kibler says their initiative is slowly picking up speed. "It's definitely trending upwards," he says.
Lisa Spear is associate editor of Sleep Review.
Top photo: An Ohio Sleep Treatment team member digitally scans a patient's impressions while sleep physician Roy observes.