The webinar "Understanding the PAT® Signal and WatchPAT® Recordings & Scoring" is designed to give a better understanding of peripheral arterial tone (PAT) technology and the role of unified pressure field and its capabilities, as well as the differences between PAT and airflow signals. Attendees will also learn to recognize sleep stages and respiratory events by analyzing PAT and other signals.
The webinar originally aired on Oct 29, 2020. The 1 hour and 12-minute webinar was recorded and is now available for on-demand viewing.
Learning Objectives
Understanding the PAT signal physiology and WatchPAT scoring algorithm;
The importance of sleep/wake: sleep stages with focus on REM vs NREM apnea and differentiation between obstructive and central events;
Reviewing WatchPAT sleep reports.
[RELATED: AASM OK with PAT Technology for Home Sleep Studies]
Presenter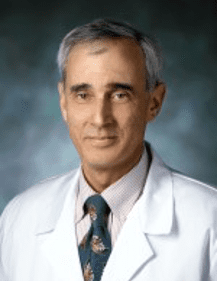 As professor of medicine at Johns Hopkins University for over 30 years, Alan Schwartz, MD, played a pivotal role in building the Johns Hopkins Sleep Disorders Center. He launched and directed the sleep medicine fellowship training program and the Center for Interdisciplinary Sleep Research and Education. Schwartz graduated from the Johns Hopkins School of Medicine, completed his residency in internal medicine at Mount Sinai Medical Center, and fellowship in pulmonary, critical care, and sleep medicine at the Johns Hopkins School of Medicine. He is currently an adjunct professor at the University of Pennsylvania Perelman School of Medicine and distinguished visiting professor at Cayetano University in Lima, Peru.
Sponsor
This webinar is free for attendees, courtesy of sponsorship by Itamar Medical.
Award-winning WatchPAT ONE is a fully disposable, single-use home sleep apnea test with the same level of accuracy and reliability of all WatchPAT products. It provides a comprehensive auto-scored report immediately after the study is completed with AHI, Central AHI, RDI, and ODI based upon True Sleep Time and Sleep Staging. It utilizes a simple smartphone app to transmit the study data. Immediately after the study is completed, results will be ready to review by the clinician. Thanks to WatchPAT ONE's single use design, it helps to eliminate the risk for infection both for clinics and patients. If you have an interest in learning more about the WatchPAT products, please visit itamar-medical.com.
Watch "Understanding the PAT® Signal and WatchPAT® Recordings & Scoring" now.