A sister company to SoClean launches an end-to-end telemedicine network.
By Sree Roy
Disparate companies from corporate chains to patient-led startups have recently declared their intentions to smooth over bumps that undiagnosed sleep apnea patients sometimes trip over in the in-lab testing to treatment model. The latest entrant is "Lunella," a direct-to-consumer end-to-end telemedicine network by the executives from SoClean, the ozone device company that is working with the US Food and Drug Administration to have its CPAP cleaner approved.
Robert Wilkins, CEO of Lunella and SoClean, realized he could make a difference in the lives of the huge number of people who have sleep apnea but are undiagnosed—by increasing their sleep care access, comfort, and convenience. So he started putting the pieces together for an all-at-home diagnosis-to-therapy option. First he wanted to address "bulky" home testing devices that have to be returned. "So when we saw what Itamar Medical had with the WatchPAT ONE [disposable sleep apnea test], we thought this was the first piece," he says. "You don't have to send it back. And the information goes automatically to the cloud."
Then he wanted to ensure the information got into the correct hands. In this case, he utilized the expertise of SoClean's executive team, who come from tech-savvy backgrounds. "The executives have all run high-tech companies. We understand how to make technology work in the cloud," Wilkins says. For the interpretation piece, Lunella takes advantage of Itamar's network of board-certified sleep physicians. And the final piece that completes the puzzle is a nationwide network of durable medical equipment (DME) suppliers. "It's telemedicine at its finest," Wilkins says.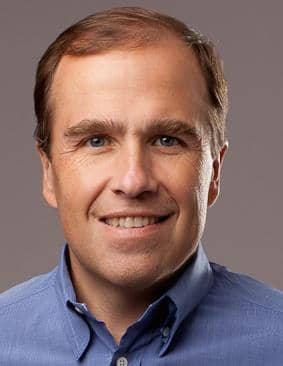 Lunella sets itself apart from other direct-to-consumer testing-to-treatment companies by its ability to raise awareness, Wilkins says. "You already see TV ads for Lunella," he says. In addition to television, Lunella will likely purchase advertisements on radio, web, and traditional media outlets. "Awareness, easy to use, simple—These are the keys to making these things go," Wilkins says. (Though it will be using marketing techniques from SoClean's playbook, Wilkins notes that Lunella will not be selling CPAP cleaning devices.)
The patient's journey starts with an online screening questionnaire that is remotely reviewed by a general practitioner in the appropriate state. A high score means the consumer can buy a WatchPAT One. "If they had to talk to a doctor up front, less people would take the home sleep test," Wilkins says. But, for patients who receive a positive result from the home test, a telemedicine sleep physician consultation is included in Lunella's fee. "Our nationwide doctor network can read the study and get it back to the user in 2 to 3 days with nice easy-to-read charts," Wilkins says, including, for users who score high, charts explaining whether the disorder is mild, moderate, or severe.
For treatment, Lunella has sourced mail-order and in-person DMEs, which Lunella also counts on if the patient has trouble adhering to therapy, in addition to each patient's "local doctor," Wilkins says.
Itamar's CEO and president Gilad Glick says in a release, "Partnering with Lunella to bring WatchPAT ONE directly to consumers was a natural fit and we are excited that this will help us achieve our mission to reach undiagnosed and untreated sleep apnea sufferers through our digital health platform."
Sree Roy is editor of Sleep Review.