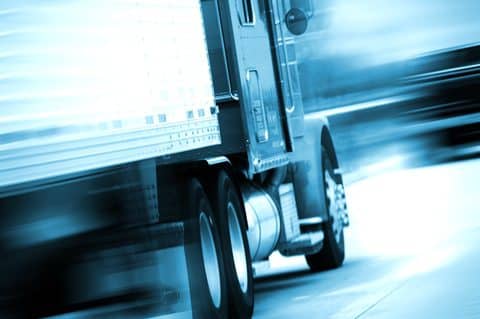 UPDATED 10/9/13: The Senate unanimously passed the sleep apnea bill–requiring a rulemaking process be followed, not simply informal guidance–on Monday, Oct. 7. The bill is now on President Obama's desk for his signature. If signed, it will become law.
ORIGINAL ARTICLE

On Thursday, Sept. 26, H.R. 3095 was passed by the U.S. House of Representatives in a unanimous 450-0 vote. The bill, which was introduced by Representatives Larry Bucshon, R-Ind., and Daniel Lipinski, D-Ill., seeks to ensure that a rulemaking process is followed for any new or revised requirement related to sleep apnea screening, testing or treatment of commercial motor vehicle operators.
Essentially, the bipartisan legislation requires the Federal Motor Carrier Safety Administration (FMCSA) to write a regulation covering sleep disorders, rather than issue a guidance, as it was planning to do. However, according to Today's Trucking magazine, trucking interests are deeply concerned that the agency's approach of posting a guidance, rather than a formal rule, does not give employers a clear enough statement of their legal responsibilities.
For example, the H.R. 3095 bill features a clause that could tell examiners that drivers with a body mass index of 35 or more must be evaluated for sleep apnea. Data show that about 20 percent of commercial drivers may have obstructive sleep apnea, which is associated with an increased risk of high blood pressure, heart disease, diabetes, depression and stroke. The major predisposing factor for sleep apnea is excess body weight. Because the sedentary nature of long-haul trucking puts drivers at risk for obesity, it also increases their risk of developing sleep apnea.
A similar bill, S. 1537, recently introduced by Senators Roy Blunt, R-Mo., and Mark Warner, D-Va., has been referred to the Senate Commerce, Science, and Transportation Committee. The American Academy of Sleep Medicine explains that the S. 1537 bill would ensure that comprehensive input is gathered and a thorough analysis is conducted when transportation safety requirements related to sleep apnea are developed.
While the S. 1537 bill may have a positive impact on public safety, there is debate surrounding the specifics proposed in the legislation. David Cloud, CEO of the National Sleep Foundation, makes the argument that the S. 1537 bill sets a dangerous precedent in which decisions of the FMCSA's medical review board are re-prosecuted for political purposes.
"The FMCSA has a difficult task in keeping our roads safe. It must decide which medical conditions are compatible with safe truck operations," Cloud said in a released statement. "The Medical Review Board's judgment in these matters is critical to an effective transportation safety program. Screening and managing important medical conditions, like obstructive sleep disorder, improves truckers' health. This Bill sets a bad precedent for politicizing medical decisions and will further delay implementation of a needed health care screening. It neither advances public safety nor improves the health of the trucker."