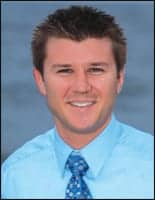 Three air traffic controllers have been fired in recent weeks for sleeping on the job. Following these incidents, the Federal Aviation Administration (FAA) instituted changes to controller scheduling. Air traffic controller groups and fatigue experts embrace these changes but say they fall short, specifically as it comes to adopting controlled napping. Transportation Secretary Ray LaHood opposes the idea, saying on CBS' The Early Show, "We're not going to pay controllers to nap." Despite his objection, short naps during breaks and in prearranged conditions would help reduce fatigue and promote air traffic safety.
FAA's current position is that air traffic controllers are not allowed to sleep on duty, according to Laura J. Brown, FAA deputy assistant administrator for public affairs. "When air traffic controllers are on break, they are subject to recall at any time and are expected to report to work, alert and ready to work if they are recalled," she said.
Relaxing this stance and permitting naps would help to reduce fatigue, but the FAA isn't ready to make that move. Instead, under the new rules:
Controllers will now have a minimum of 9 hours off between shifts. Previously, they may have as few as 8.
Controllers will no longer be able to swap shifts unless they have a minimum of 9 hours off between the last shift they worked and the one they want to begin.
Controllers will no longer be able to switch to an unscheduled midnight shift following a day off.
FAA managers will schedule their own shifts in a way to ensure greater coverage in the early morning and late night hours.
"We support the FAA's recent action…," National Air Traffic Controllers Association (NATCA) President Paul Rinaldi said in a prepared statement. "These changes, however, barely scratch the surface of the problem."
Rinaldi said in order to get serious about addressing fatigue, recommendations from the NATCA-FAA fatigue workgroup should be implemented. Those recommendations include sleep apnea awareness policies and procedures, extensive scheduling rules, implementation of fatigue recognition programs, and recuperative breaks during relief periods.
According to the workgroup recommendations, "Extensive scientific modeling clearly proves that introducing a recuperative break on the mid shift can mitigate the identified risk of reduced cognitive performance due to fatigue. Re-entry time must be accounted for in all recuperative break planning, execution, and management. The Parties recommend the allowance for a recuperative break of up to 2½ hours."
Research supports the benefits of napping. Rosekind et al outlined such findings in "Alertness Management: Naps in Operational Settings" (J Sleep Res. 1995;4(S2):62-66). According to the article, studies have demonstrated that:
naps sustain performance compared to baseline conditions or increase performance compared to conditions of prolonged wakefulness without naps;
naps taken during periods of prolonged wakefulness can shrink or postpone the expected decrement; and
physiological measures of alertness have shown improvements after a nap.
Authoritative science and sound recommendations from the NATCA-FAA fatigue workgroup make controlled napping ripe for implementation. It's time for transportation policymakers to reject the idea that napping is off limits and embrace workplace policies that promote safety and alertness.
—Franklin A. Holman
sleepreviewmag@allied360.com