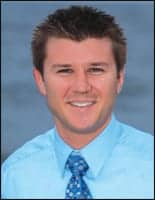 An editorial appearing in the March/April edition of the Journal of the American Board of Family Medicine responds to the question, "Why is it so difficult to take action when confronted with sleep disorders/complaints?" A handful of the obstacles to effective treatment offered by the author are legitimate barriers; however, many of the challenges that are listed presently have solutions. With the author of the editorial claiming, "Family medicine is at a juncture where we increasingly acknowledge the relevance of sleep disorders to health and well-being but are struggling to figure out how best to manage them," sleep labs need to present themselves as the complete diagnostic and treatment solution for family practice patients suffering with sleep disorders.
The barriers that make it difficult for family physicians to help patients who present with sleep problems, as outlined in the article, include the following bolded items. Many of these "barriers" have readily available solutions.
Long wait times for testing. Home sleep tests can help minimize this barrier. In fact, research1 has stated, "To address the backlog of patients awaiting diagnostic evaluation, the use of PMs [portable monitors] to screen patients in whom there is a high clinical suspicion for OSA may provide an alternative to in-laboratory PSG."
High cost of sleep studies. The affordability factor can be addressed with a home sleep test. In a comment about mild to moderate OSA patients made in the July/August 2011 edition of Sleep Review, Nancy Collop, MD, FAASM, president of the AASM, stated, "It's clear that not every patient can afford a $2,000 test, but they may be able to afford a $400 test and be adequately tested as well."
Frustration with CPAP. Yes, compliance is an issue, but there are alternatives for mild to moderate OSA patients, including oral appliances. Is your lab involved in oral appliance therapy? If so, present the treatment as a solution.
Poor follow-up. What are your patients' compliance rates? Are they better than the frequently quoted2 nonadherence rate of 46% to 83% (when adherence is defined as >4 hours of nightly use)? If so, make it known how the patient follow-up protocol in your compliance program is producing compliant CPAP patients.
Need for guidelines on whether or how to screen. Guidelines including "Clinical Guideline for the Evaluation, Management and Long-term Care of Obstructive Sleep Apnea in Adults" and "Practice Parameters for the Evaluation of Chronic Insomnia" are readily available. Share key portions with your local family doctor.
Need for more family doctor engagement with the field of sleep medicine. This is an area where the sleep profession has been building momentum. Events like the National Sleep Foundation's Sleep Health and Safety Conference help mix primary care physicians with sleep professionals by offering a dual track conference with sessions catering to each group of medical professionals.
A lack of providers of cognitive behavioral therapy. With approximately 160 physicians certified in behavioral sleep medicine, this is an area that needs to be addressed. If you are currently certified, establish yourself as a referral source in your area.
Perhaps, more than anything, the editorial in the Journal of the American Board of Family Medicine, titled "Sleep and the Family Doctor: Time to Lead," shows that it's time for the sleep profession to take more of a lead in sharing how new diagnostic and treatment modalities can help remove the barriers listed above. Sharing how to overcome these obstacles can help establish your lab as the solution to effective sleep disorder treatment.
—Franklin A. Holman, sleepreviewmag@allied360.com
References