Sleepmate Announces New President
Sleepmate, Midlothian, Va, has installed new leadership, appointing Scott Cardozo as company president. Cardozo previously served on the company's board of directors before assuming the position of Sleepmate president. His service on the board began while he was managing director for the investment-banking group BB&T Capital Markets in Richmond, Va. Besides his background at BB&T, Cardozo also brings experience as CEO of Tax Services of America, where he led the company in expanding from 80 locations to over 400. Steve Burton, MD, Sleepmate's founder and chairman, said that Cardozo's "extensive finance background, coupled with his management and operational experience, will enable him to provide additional leadership and guidance to Sleepmate as we continue to expand our business."

With Cardozo as president, Sleepmate continues its goal to make advancements in sleep technology by finding new solutions, new materials, and new systems for delivering industry-leading products. "I am excited about the opportunities at Sleepmate, as we introduce our new line of sensors made in the United States, expand our industry leading warranty and customer service, and continue to provide innovative products for sleep to our customers," Cardozo says.
---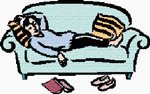 Respironics' Web Site Wins Award
In WebAward's Web site competition, participating sites go head to head in 80 industry categories to see which sites stand above the rest. With more than 19 countries participating, Respironics Inc, Murrysville, Pa, won a Standard of Excellence award for its Comfort Series products Web site, www.comfortseries.respironics.com.
A subsite of Respironics' Web site, www.respironics.com, the site serves as a resource for home care providers, sleep laboratory professionals, and patients who use nasal masks along with a CPAP or BiPAP® machine to treat OSA. The Comfort Series site offers general information about OSA, therapy treatments, and detailed, product-specific information for all masks within the Comfort Series.
Each Comfort Series mask has a separate page for in-depth product information that outlines features, fitting, cleaning, and part numbers. The masks also have interactive product images that show different views of each product on a patient, mistakes that could occur if the product is not being used correctly, and suggestions for how to remedy any problems. The ComfortLite mask page also features a video that demonstrates the features and benefits of that particular product.
The annual WebAward Competition is produced by the Web Marketing Association. The program was founded in 1997 to set a high standard for Internet marketing and site development on the World Wide Web.
---

Tim Buckley Receives Invacare Award for Excellence
The 2004 Invacare Award for Excellence in Home Respiratory Care was awarded to Tim Buckley, director of respiratory services for Walgreens Home Care. The American Respiratory Care Foundation (ARCF) established this award in 1992 with a grant from Invacare Corporation to recognize outstanding individual achievement in home respiratory care. "We congratulate Mr Buckley on winning this award. It is a high honor that recognizes his many contributions to home respiratory care," says John Ledek, vice president and category manager of respiratory products at Invacare.
---
ResMed to Educate Cardiologists at ACC 54th Annual Scientific Session
ResMed Corp, Poway, Calif, recently announced further progress in its ongoing efforts to increase the awareness and recognition of the link between SDB and cardiovascular disease (CVD). As part of this initiative, ResMed is helping sleep laboratories and home medical equipment (HME/DME) providers develop relationships with cardiologists. The comorbidity of SDB and CVD has been well established; in 2003, the National Institutes of Health identified sleep apnea as a cause of hypertension. Sleep apnea has also been linked with heart failure, coronary artery disease, cardiac arrhythmia, and strokes. Due to these significant correlations, ResMed is working to build relationships between physicians in the cardiovascular and sleep medicine communities with the goal of implementing practical solutions for sleep apnea in the private practice setting.

ResMed will be exhibiting at booth 3943 at the American College of Cardiology (ACC) 54th Annual Scientific Session in Orlando, Fla. The session will take place March 6-9, 2005. The exhibition is part of ResMed's industry awareness campaign to educate health care professionals on the relationship between cardiovascular disease and SDB, and the potentially serious health risks associated with untreated SDB in cardiovascular patients. "More than 35% of the patients who present to a cardiologist have SDB, yet less than 5% are being diagnosed and referred for treatment. Sleep apnea is a major public health issue in cardiac patients," says Deirdre Stewart, PhD, vice president of strategic clinical initiatives. "The team looks forward to meeting physicians at the exhibition booth at ACC and discussing practical ways for cardiologists and sleep physicians to work together to diagnose and treat sleep apnea in their patients."
---

Great Lakes Orthodontics Appoints New President
Taking the reins as president and chief operating officer of Great Lakes Orthodontics Ltd, James R. Kunkemoeller, former executive vice president of Great Lakes, progresses in his leadership role as he oversees the company's strategic planning and business development. Kunkemoeller joined Great Lakes in 1986 and previously held positions as sales and marketing manager, and vice president of sales and marketing. As president, he plans to move the company forward in an increasingly competitive dental profession.
"Recent technological advancements have quickly and dramatically affected treatment planning and procedures to an extent unprecedented in the history of the dental profession," Kunkemoeller says. "Dental manufacturers and laboratories are also being challenged by the growing pressure of offshore competition." Kunkemoeller, who views these changes as opportunities, is optimistic about the company's future. "Our flexibility and highly skilled employees allow us to quickly respond and adapt to shifts in the market," he says. "We look forward to continuing to offer innovative, high-quality services and products to our customers."
---

Sleepmate Reveals New Image
Sleepmate Technologies, Midlothian, Va, recently unveiled the new look of its entire Sleep Sensor line. The sensor line incorporates feedback the company received from the users of its products. In response to demand, all sensors are now latex and mercury free, made in the United States, and use tinsel wire for superior strength. All sensors are also FDA cleared and CE marked "new improved warranty program." Sleepmate will also be incorporating additional customer service personnel, expanded sales representatives, more international distributors, and an improved Web site including reference material, show calendars, education links, multilanguage training, manuals, marketing material, and a customer feedback mechanism.
---

BRAEBON Appoints New Director of Marketing and Sales
BRAEBON Medical Corp, Ogdensburg, NY, recently announced the appointment of Michael Clark as the new director of marketing and sales for North America. "This is a significant milestone in the evolution of BRAEBON Medical Corporation," says company founders Don Bradley and Richard Bonato. Clark's primary responsibility will be to develop marketing and sales growth around the New Pursuit Advanced Sleep System™, which includes the BRAEBON Ultima Sleep Sensors®, the BRAEBON MediPalm® recorder/amplifier, Pursuit Advanced Sleep Software™, Pursuit Video™, and Pursuit Outcomes™. Clark will also be responsible for all other aspects of marketing and sales and will quickly become an important player in the growing BRAEBON Diagnostics division. "BRAEBON has a very clear picture of what is required in today's sleep business environment." Clark says. "The new Pursuit Advanced Sleep System is exactly what the market now demands—a more reasonably priced, component-based package allowing the end user to build the system they really need." (888) 462-4841; www.braebon.com.