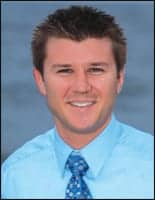 The future of sleep medicine will encompass a more widespread use of the electronic health record (EHR) system. Making the leap is a matter of time. But before you make that leap, make sure you consider patient care in your timing.
On July 13, 2010, the Centers for Medicare and Medicaid Services (CMS) announced final rules to support "meaningful use" objectives that providers must meet to qualify for incentive payments when they adopt certified EHR technology and use it to achieve specified objectives.
With "meaningful use" definitions in place, EHR system vendors can ensure that their systems deliver the required capabilities, providers can be assured that the system they acquire will support achievement of "meaningful use" objectives, and a concentrated 5-year national initiative to adopt and use electronic records in health care can begin, according to a statement from CMS.
David Blumenthal, MD, National Coordinator for Health Information Technology, said, "This is a turning point for electronic health records in America, and for improved quality and effectiveness in health care."
But the American Medical Association says more can be done to ensure that the turning point has "officially" been reached. And their concerns could influence your timing.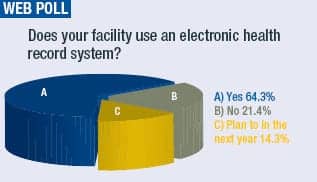 According to an AMA statement, "Among the concerns are questions about product availability, the tight timeline for adoption, and the high overall number of measures physicians are required to meet. While the volume of measures was reduced overall, the final rule requires physicians to meet 20 measures in the first year which is still too high, especially for smaller practices that are new to the technology."
The AMA statement continued, stating that currently there is no EHR in the market that does all the things required for physicians to successfully meet meaningful use criteria. But, according to the AMA, CMS expects EHR systems that support meaningful use to become available this fall.
If the time is right for your practice, take advantage of the incentive payments. According to the AMA, "Physicians will only have a couple of months to purchase, implement and assess the usability of 'certified' EHR technology prior to January 2011, the start date of the incentive program." While time and money are strong motivators, if the motivation for implementation at your practice is better patient care, your timing will be spot on.
—Franklin A. Holman
[email protected]