Electronic Pulse Oxygen Device
Respironics Inc, Murrysville, Pa, announces the release of ePOD™, a new Electronic Pulse Oxygen Device that combines the durability and simplicity of pneumatic conservers with the pulse dose capability of electronic conservers. Respironics offers ePOD with a 2-year guaranteed battery life, and ePOD features easy-to-understand functions. There are no audible alarms; rather, three indicator lights monitor all operations. Even if the battery needs to be replaced, the device can operate in the continuous flow mode without power. (800) 345-6443; www.respironics.com.
---

Full Face Mask
Tiara Medical Systems Inc, Lakewood, Ohio, introduces the Full Advantage Full Face Mask in both vented and nonvented versions. Tiara's patented Triple Seal cushion prevents leaks by creating an additional sealing chamber within the entire cushion. Ribbed supports on the sides of the cushion give the mask stability and protect against leaks under the eyes. Flex Bubble minimizes pressure on the delicate nasal area and compensates for any patient movement. The exhalation port in the frame has multiple openings directing airflow away from the patient and bed partner. Full Advantage is extremely quiet even at pressures above 14 cm H2O. The antiasphyxia valve automatically opens in case of loss of pressure. Full Advantage Full Face Mask is available in four sizes and comes with your choice of five-point or four-point headgear. (800) 582-7458; www.tiaramed.com.
---

Bedside Recorder
Ambulatory Monitoring Inc, Ardsley, NY, introduces the Snorometer, which can be used in conjunction with actigraphy and/or oximetry. The Snorometer is a battery-powered, lightweight, bedside recorder for snoring, coughing, crying, etc, and is capable of recording up to 14 nights of sound. (800) 341-0066; www.ambulatory-monitoring.com.
---

OSA Headgear
SleepNet Corp, Manchester, NH, introduces headgear for the IQ nasal mask. The Holey Strap! headgear provides a secure and comfortable foundation with a minimum of surface coverage. The narrow frame is constructed of breathable "CoolTex" material, with a textured, moisture wicking interior. Parallel straps adjust for length with a molded Velcro tab that is easy to reposition without a loss in adherence. The crown strap adjusts through the frame at three positions for circumference and angle versatility, adapting to a range of head shapes and sizes. The Holey Cap! is a contoured, "CoolTex" cap with a configuration of holes for optimum stretch and ventilation for a fitted headgear without the problems of a conventional cap style. Both headgear are available assembled with the IQ nasal mask. (800) 742-3646; www.sleep-net.com.
---

CPAP Series
The new SleepStyle™ 600 CPAP series with ThermoSmart™ from Fisher & Paykel Healthcare, Laguna Hills, Calif, is designed to deliver optimal humidity and patient comfort. ThermoSmart, which uses a unique heated breathing tube, delivers higher, customized humidity levels, independent of ambient temperature changes. ThermoSmart also prevents condensation to ensure continuously effective CPAP delivery. (800) 446-3908; www.fphcare.com.
---

Nasal Mask
The ComfortGel™ Nasal Mask from Respironics, Murrysville, Pa, is designed to fit, seal, and be comfortable from the first use—especially for patients who are difficult to fit. According to the company, the blue gel and dual-layer cushion help to create an exceptional seal and the gel layer can be customized to give each patient a truly personal fit. Comfort and fit are enhanced by the StabilitySelector™, which allows the mask to tilt for optimum seal. The "ball-and-socket" headgear attachment provides freer movement and easier mask removal. (800) 345-6443; www.comfortseries.respironics.com.
---

CPAP System
Respironics Inc, Murrysville, Pa, has combined auto-titration with C-Flex to introduce the REMstar Auto with C-Flex. By measuring instances of flow limitation, the REMstar Auto utilizes systematic, subtle changes in pressure and assesses the impact of these changes on the patient's breathing patterns. Additional analysis determines how much of a response is necessary to eliminate events and provide a more appropriate pressure. The C-Flex offers pressure relief during exhalation for more comfortable therapy, and the flow-based Auto-CPAP algorithm provides optimal pressure support for patients. (800) 345-6443; www.respironics.com.
---

Daytime Sleepiness Test
Ambulatory Monitoring Inc, Ardsley, NY, announces the addition of the Osler-2 to its product line. According to the company, Osler-2, which is a behavioral version of the Multiple Wakefulness Test with no EEG electrodes or online EEG interpretation required, is an innovative, simple test to assess daytime sleepiness. (800) 341-0066; www.ambulatory-monitoring.com.
---

Swaddler/Sleep Sack
2 Virtues, Pawtucket, RI, introduces Swaddleaze, a wearable two-in-one swaddler and sleep sack. Swaddleaze was created after the inventor watched her daughter suffer countless sleepless nights because of the involuntary startle reflex, known as Moro Reflex. Since Swaddleaze is a wearable swaddling blanket, there is less worry about it falling off, twisting, or bunching up around the baby, 2 Virtues said. (877) 276-6022; www.2virtues.com.
---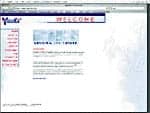 OSA Mask
SleepNet Corp, Manchester, NH, manufactures and markets the IQ® Nasal Mask for OSA. The IQ features a stainless steel wire embedded inside the flexible mask shell, allowing a range of adjustment to the mask's sealing surface. The sealed silicone gel cushion provides a soft and yielding interface that reduces skin irritation. According to the company, after a brief demonstration, first time users can adapt the IQ to their comfort immediately and independently. Nearly a quarter million IQs have been sold worldwide since its release in March 1999. The IQ is available with Holey Cap! and Holey Strap! headgear. (800) 742-3646; www.sleep-net.com.
---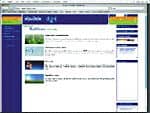 Cannulas
BRAEBON Medical Corp, Ogdensburg, NY, introduces its new and expanded line of top quality cannulas including: Nasal, Nasal + Oral, and ETCO2 Cannulas. According to the company, these premium cannulas have been designed with unique features for today's business of sleep. Available in multiple sizes and configurations, they also feature competitive pricing. (888) 462-4841; www.braebon.com.
---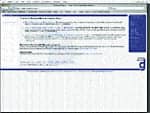 EEG/PSG Systems
Cadwell Laboratories Inc, Kennewick, Wash, has begun shipping two new modules for its Easy Ambulatory 2 EEG/PSG system. The limb movement and body position modules are about the size of a small wristwatch and are worn by the patient. Cadwell's proprietary Q-Movement™ technology shows body position and limb movements via full-color, 3D animation. This technology was designed specifically for the ambulatory patient because it does not require the use of video cameras. Clinicians play back the time-synchronized animation and collected EEG data. The body position and limb movement modules connect to the ambulatory recorder via Cadwell's patent-pending EasyNet™ communications technology. (800) 245-3001; www.cadwell.com.
---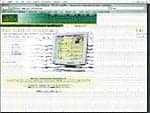 Ambulatory PSG Screener
Nihon Kohden America Inc, Foothill Ranch, Calif, offers the EOS ambulatory PSG screener, a small, lightweight, nine-channel physiological data recorder specifically designed to assist the clinician in the detection of sleep-disordered breathing. The recorder uses sensors to record oxygen saturation, pulse rate, airflow, snoring, thoracic and abdominal respiratory effort, periodic limb movement, and body position. The device's simple design allows it to be used in a supervised (hospital/institutional) or unsupervised (home) environment. It is capable of recording 12 hours of patient data using a single 9-V alkaline battery. The data collected by the recorder is analyzed using the Neurotronics NYX Software. (800) 325-0283; www.nkusa.com.