Organizations Unite To Tackle Sleep Issues
A recently held meeting of the American Thoracic Society (ATS), the American College of Chest Physicians (ACCP), and the American Academy of Sleep Medicine (AASM) has resulted in a coordinated effort from the organizations to jointly advance the practice of sleep medicine. The meeting has led to a general consensus for the organizations to work toward the following initiatives:
supporting American Board of Medical Specialties (ABMS) accreditation of physicians;
promoting opportunities for sleep medicine training;
advocating for AASM accreditation of sleep laboratories;
advancing the understanding of sleep disorders through research;
enhancing patient care; and
expanding the growth of the sleep field.
---

Sleep Issues in the Mix At AARC Congress
Sleep medicine has found its place at the American Association for Respiratory Care (AARC) International Respiratory Congress and is showing signs of growth as a key issue for respiratory care practitioners. Included in the 51st annual congress, held December 3-6, 2005, was the meeting for Sleep Section Members, a group that has so far received a positive reaction from clinicians and manufacturers alike.
"We [ResMed] have had a lot of discussion within a high level of the AARC," said Ron Richard, senior vice president of strategic marketing initiatives for ResMed, Poway, Calif. "They want to put more focus on sleep, so they are forming a special sleep section now. I am involved in that as the chairperson for the nomination committee this year. This section already has 600 members signed up. Our goal is to have 1,000 so we can have a chair position within the AARC board."
Besides the Sleep Section Members meeting, the congress, which drew 6,180 attendees, also included a "Sleep Diagnostics and Contemporary Issues" section, which presented information on a variety of sleep medicine-related topics.
New sleep medicine products also received attention in the congress exhibit hall. "The show has been very good so far," said Kelly Rudolph, marketing manager of Hans Rudolph Inc, Kansas City, Mo, when the congress was in its second day. "I don't think I stopped talking all day yesterday about new and old products. We are showing our pulmonary line along with our CPAP and vent line of masks—two different market segments and two different types of customers, but they are all here so the show has been great."
---
Survey Reveals Elderly's Attitudes Toward Sleep
According to results of a new Gallup survey released by the International Longevity Center-USA (ILC), almost half (46%) of older adult Americans receive fewer than 7 hours of sleep each night, and a quarter (25%) believe they have a sleep problem. Furthermore, older adults have concerns about taking prescription sleep medications including addiction, next-day grogginess, and long-term side effects.
Although most older adults (80%) recognize the importance of sleep to their health, many who experience trouble sleeping remain untreated. According to the survey, 53% of adults who have spoken with their health care providers about a sleep problem are not receiving treatment.
"The importance of sleep to healthy aging is often overlooked in the medical community, but it is becoming increasingly apparent that good sleep could be a new vital sign," said Robert N. Butler, MD, president and CEO of the ILC. "Poor sleep is a condition that needs to be addressed, diagnosed, and treated—it could be as important as nutrition, exercise, and social engagement to the health of older adults."
The Gallup survey also showed that 77% of older adults expressed concerns about the long-term effects of prescription sleep aids and nearly seven in 10 (68%) are concerned about becoming addicted to them. Fewer than one in 10 respondents (9%) deemed prescription sleep aids as "very safe."
---
Xyrem Receives FDA Approval
The US Food and Drug Administration (FDA) has approved the marketing of Xyrem® (sodium oxybate) oral solution as a treatment for excessive daytime sleepiness (EDS) in patients with narcolepsy. The FDA approved Xyrem in October 2002 as a treatment for cataplexy in patients with narcolepsy. The expanded indication for use in treating EDS is "good news for narcolepsy patients," said Richard Bogan, MD, assistant clinical professor, University of South Carolina School of Medicine, Columbia. Bogan, who was an investigator in the clinical studies for Xyrem, said that "Xyrem has shown important clinical benefits in the treatment of EDS and cataplexy, the key symptoms of narcolepsy."
In studies, Xyrem was generally well tolerated and no treatment-related serious adverse events were reported. The most commonly reported adverse events (greater than or equal to 5%) in controlled clinical placebo trials associated with the use of sodium oxybate and occurring more frequently than seen in placebo-treated patients were: nausea (19%), dizziness (18%), headache (18%), vomiting (8%), somnolence (6%), urinary incontinence (6%), and nasopharyngitis (6%). These incidences are based on combined data from three controlled clinical trials and two smaller randomized, double-blind, placebo-controlled, cross-over trials (n=655). Xyrem is marketed by Jazz Pharmaceuticals, Palo Alto, Calif, through its wholly owned subsidiary, Orphan Medical.
---
CHEST 2005 Sleep Highlights
CHEST 2005, the 71st annual international scientific assembly of the American College of Chest Physicians, held in Montreal, Canada, on October 29 through November 3, 2005, drew many clinicians and researchers in the field of sleep medicine. Along with a 2-day educational program through the Northbrook, Ill-based American College of Chest Physicians Sleep Institute, a variety of new medical data related to sleep disorders was presented. Among these were the following studies:
---
Sleep Apnea Prevalent in Nonobese
In a study of 270 patients with obstructive sleep apnea (OSA), researchers from the Walter Reed Army Medical Center in Washington, DC, and the Greater Washington Sleep Disorders Centers, Maryland and Virginia, compared the OSA severity of 120 active-duty military, of whom 19.3% were obese; 80 National Guardsmen, of whom 48.8% were obese; and 70 civilians, of whom 64.3% were obese. The researchers found that the prevalence of severe disease did not differ between the groups, and age and sleep apnea scores had a low correlation, indicating that OSA should be considered a risk for all patients, regardless of their weights and ages.
---
Nonobese Patients With Sleep Apnea Use More Sedatives
A study of 102 patients with OSA shows that one in five patients with OSA are nonobese (16.7%), and that these patients are more likely to use sedatives. Differences found between the obese and nonobese patients included nonobese patients being older (57.1 years on average, compared to 48.3 years) and exhibiting less upper airway narrowing. This study also showed that nonobese patients with OSA were significantly more likely to use excess sedatives, when compared to obese patients with OSA, with 52.9% of nonobese patients using one or more sedatives, compared to 24.7% of obese patients. The study's researchers from Marshall University, Huntington, WVa, emphasize the importance of screening nonobese patients for OSA.
---
RLS Linked to Psychiatric Conditions
Adults with restless legs syndrome (RLS) may be affected physically, mentally, and socially by their disease. In a study presented at CHEST 2005, adults at risk for RLS were more likely than those without risk of RLS to report additional physical and psychiatric conditions, including depression and anxiety. Adults at risk for RLS also were more likely to be overweight, unemployed, and daily smokers, and to have issues with work attendance and performance.
"There is a strong association between physical and mental health problems and RLS," said study author Barbara A. Phillips, MD, FCCP, president of the National Sleep Foundation, Washington, DC, and professor of pulmonary and critical care medicine at the University of Kentucky College of Medicine in Lexington. "It is possible that RLS causes mood disturbance. It is also possible the medications used to treat mood disturbance cause RLS. In addition, behaviors that are risk factors for RLS, such as smoking, obesity, and a sedentary lifestyle, are more prevalent in those with psychiatric illnesses."
---
Snoring Common Among Young Women With Allergies
Young women with atopy (allergies to pollen, food, dander, venoms, etc) are more likely to snore, according to researchers from the Cincinnati Children's Hospital Medical Center, Cincinnati, and the University of Cincinnati. After completing a questionnaire about snoring frequency and smoking status, and having a skin prick test to determine allergies to 15 aeroallergens, 515 women, with an average age of 29.8 years, were compared to identify snoring risk factors. Results showed that 257 (49.9%) never snored, 176 (34.2%) snored at least 1 night a week, and 105 (20.4%) snored at least three times per week. Patients in this group who smoked were almost twice as likely to snore regularly (34% vs 18.2%), and African-Americans were also more likely to smoke (29.1% vs 18.5%).
---

NSF to Honor Sleep Humanitarian
Theresa Shumard has been selected by the National Sleep Foundation (NSF), Washington, DC, to receive the first ever Humanitarian Award presented by the organization. Shumard is receiving the award for her contribution to the sleep field's response to Hurricane Katrina last year. Along with sleep medicine colleagues, she helped create a network for collecting and distributing needed supplies and aid to sleep medicine professionals in the hurricane-damaged areas.
"Although I am very thankful and humbled that the foundation thought of me in this light, this honor really belongs to the donors and survivors of Hurricane Katrina," Shumard said. "Close-knit communities are just large families. When people find out members of their family are suffering—having been victimized by such atrocities as Katrina—they come to their aid without hesitation. The sleep community is a shining example of this compassion and outreach, and gains strength through unification. I have seen this family rise up in times of crisis on many occasions to mobilize to help its own—across the street, across the country, and across the world," she said. "Our sleep colleagues, nothing short of extraordinary, are a source of inspiration in this regard, and this award is theirs. I was just a communications instrument in the hands of the muse."
As a professional, Shumard is manager of Sleep and Respiratory Strategic Planning Services of North America for DeVilbiss, a division of Sunrise Medical Inc; an Association of Polysomnographic Technologists (APT) board member; editor in chief of The A2Zzz, APT's magazine for polysomnographic technologists; an APT delegate to the Allied Health Professions Network; a Sleep Review editorial advisory board member; and an international lecturer on the subject of sleep.
"Theresa's tireless commitment to educating those in the sleep community as well as the general public about such topics as drowsy driving prevention, CPAP therapy, and professional development for polysomnographic technologists is well known," said Marcia C. Stein, senior director of public relations for the NSF. "However, last summer, in the wake of Hurricane Katrina, NSF (and I'm sure many others) were touched by her genuine care and concern for fellow sleep technicians who were victims of the storm. Theresa was among the first to galvanize the sleep community in contacting and helping sleep technicians in the Gulf region."
Shumard is scheduled to receive the award at the NSF 6th Annual Night of a Thousand Dreams Gala, March 27, 2006, in Washington, DC.
---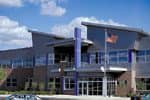 Leading Pediatricians' Group Recommends Infants Sleep In Cribs
Revised American Academy of Pediatrics guidelines on preventing sudden infant death syndrome (SIDS) recommend putting babies to sleep in their own cribs instead of in their parents' beds.
"The recommendations are very straightforward and clear: Babies should not be asleep in the same bed that their parents are sleeping in," said James Kemp, MD, associate professor of pediatrics at Saint Louis University, St Louis, and a well-known researcher on SIDS.
The policy statement from the Elk Grove Village, Ill-based academy strengthens the recommendations offered in its last paper on infant sleep position and sudden infant death syndrome, which was published in 2000, said Kemp, who is director of the Sleep Disorder Program at SSM Cardinal Glennon Children's Hospital. "The recommendation 5 years ago said that in some circumstances, allowing a baby to sleep in an adult bed can be dangerous. This one said you shouldn't do it. It's a gutsy type of statement," he said.
---
BRPT Releases 2006 Dates for RPSGT Exam
The Board of Registered Polysomnographic Technologists (BRPT), McLean, Va, has made plans to offer its computer-based examination to credential polysomnographic technologists during four testing periods each year at hundreds of US and international sites. The four testing periods for 2006 will be:
March 27 – April 8
June 26 – July 8
September 18 – 29
December 4 – 19
At press time, plans were for the 2006 Candidate Handbook, which includes application forms and details about eligibility and procedures, to be available for downloading from the BRPT Web site at www.brpt.org starting on January 3. In addition, by going online, candidates may sign up to receive email updates and view a list of examination sites.
"The move to computer-based testing and partnering with Pearson VUE, one of the leading electronic testing companies in the world, offers many benefits to candidates," said Bobby Stanley, BRPT executive director. Stanley noted that there will be many more dates and times to take the examination and more testing sites. Enhanced security and faster turnaround time for scoring the examination are among other benefits, he said.
Those eligible to take the examination include professionals with 18 months of paid clinical experience in polysomnography; credentialed professionals with 6 months of paid clinical experience in polysomnography from a BRPT-accepted health-related field, such as nursing, respiratory care, and electroneurodiagnostics; and graduates of programs with special recognition in polysomnography, as accredited by the Commission on Accreditation of Allied Health Education Programs (CAAHEP).
---

New Studies Point to Need to Examine Sleep Apnea Treatments
In the November 2005 issue of the New England Journal of Medicine, two studies drew attention to the newly recognized association between sleep disorders and heart trouble. T. Douglas Bradley, MD, of Toronto General Hospital in Canada, led the first study, which examined the use of continuous positive airway pressure (CPAP) for patients with central sleep apnea and heart failure, and H. Klar Yaggi, MD, of the Yale Center for Sleep Medicine in New Haven, Conn, led the other study, which was on obstructive sleep apnea (OSA) as a risk factor for stroke and death.
The results of Bradley's study—also referred to as the Canadian Positive Airway Pressure trial—were disappointing, said Virend Somers, MD, PhD, a Mayo Clinic cardiologist, in an accompanying editorial, because they indicated that even though the treatment was carefully applied, it was not sufficiently effective. Patients with both heart failure and central sleep apnea received either CPAP or no treatment to see if CPAP improved survival. In the end, mortality was similar in both groups. "Unfortunately, the study doesn't tell us for certain whether or not we should treat central sleep apnea in our heart failure patients," Somers said. Because of limited effectiveness of the treatment, the study points to a need to "rethink what we are treating and how we are treating it," he added.
The Yaggi study provided strong support to the theory that obstructive sleep apnea is involved in causing strokes, transient ischemic attack, or sudden death, Somers said. However, most of the people who participated as subjects in the study were already receiving treatment for obstructive sleep apnea. "So is the stroke risk even higher for people not being treated, and how much do patients benefit from treatment?" Somers asked.
Somers believed treatment was important because he had seen many patients, especially those with heart disease, do well with effective treatment, which can reduce sleepiness and lower blood pressure. However, he cautioned that it remains to be proven that treating sleep apnea prevents deaths from heart disease. These studies remind us to consider how and why we are treating sleep apnea in our heart disease patients, he said.