Sleep Review interviews Ken Godish, vice president and general manager of SLP; Richard A. Bonato, PhD, president and COO, and Michael R. Clark, director of marketing and sales for BRAEBON Corp; and Ron Fligge, RRT, global product manager, Sleep Diagnostics, at Respironics.

Ken Godish, VP and general manager of SLP.
In order to effectively deliver goods to the public, medical device manufacturers are faced with the decision of how to distribute its products. Some medical device manufacturers like SLP are choosing to distribute products themselves. Sleep Review recently spoke to Ken Godish, vice president and general manager of SLP, to gain insight into the benefits that SLP is experiencing by distributing its own products.
SR What led SLP to the decision to distribute its own products?
Godish As the company was nearing the end of its exclusive distribution agreement with Sleepmate Technologies, it recognized the opportunity to establish a direct presence in the US sleep market. This will allow SLP to become more closely involved with its customers.
SleepSense® is the brand name that we have chosen for our complete family of laboratory sensors. These products have been manufactured and distributed since 1993. We feel that sensors are a critically important part of diagnostic process.
If the data provided by the sensors is corrupt, even the most qualified scorer using the best equipment available will not be able to fully compensate. SLP's development team is constantly improving our product and processes. We will do our best to keep our customers abreast of this activity. We intend to provide our customers with useful information regarding the importance of using high-quality sensors.
SR What are some of the recently developed products that SLP will be distributing?
Godish One of the exciting products that was recently introduced is the BiteStrip®. It is a very reliable, disposable home test that detects sleep bruxism. This is a very easy to use, patient-applied test strip that offers excellent correlation with EMG recordings.
We have entered into a distribution agreement with Great Lakes Orthodontics, Tonawanda, NY, to market the strip to the dental community. It has a strong presence in this market and a great reputation for quality and service.
Another device that we have introduced is the SleepStrip®. This product is a disposable sleep apnea screening device that is very easy to use. Flow sensors monitor the patient's respiration during the night. The integrated CPU analyzes the patterns to detect and count each apnea and hypopnea event as it occurs. The next morning, the severity score is calculated based on the patient's apnea-hypopnea index and permanently displayed on the built-in electrochemical display.
We feel that the SleepStrip can be useful to trigger interest in sleep apnea in the medical disciplines that have traditionally not been active in referring OSA patients to the lab. Cardiologists and anesthesiologists are examples of such disciplines.
SR With these recently developed products and a restructured means of distribution, what does the future hold for SLP?
Godish We are excited about the future. SLP is fortunate to be in dynamic markets such as sleep medicine and dentistry. These are interesting times; as the awareness level of sleep-disordered breathing grows, more people will require access to the sleep professional. SLP believes that it is developing technologies that will help provide that access. Our new direct presence will let us interact much more closely with the sleep community. Starting in 2005, we intend to illustrate how much "our sensors make sense."
---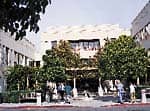 (left) Richard A. Bonato, PhD, president and COO (right)
Michael R. Clark, director of marketing and sales
The field of sleep medicine requires that companies in the industry change to meet the demands of this evolving and specialized field. Sleep Review spoke to Richard A. Bonato, PhD, president and COO, and Michael R. Clark, director of marketing and sales, to find out how BRAEBON manages to stay ahead of the industry's demands.
SR How has the corporate vision of BRAEBON evolved to meet the needs of the changing sleep industry?
Bonato: BRAEBON's corporate vision moves in stride with the needs of the sleep industry, and that is why BRAEBON has achieved continuous growth and success. Our vision and mission is to revolutionize and lead the sleep industry by putting the customer first and by creating innovative products and services that assist the sleep and alertness impaired person everywhere. The year 2005 is very exciting for BRAEBON because we will be expanding and diversifying our line of high-quality products within the sleep industry and offering customers a truly one-stop sleep diagnostic shop: The New Pursuit Advanced Sleep System™. To continue to meet the needs of the changing industry, BRAEBON is undergoing an evolution of its own by hiring key corporate management and directors, such as Michael Clark, BRAEBON's new director of marketing and sales for North America.
SR How does this vision incorporate the introduction of new products?
Clark: As Rick mentioned, BRAEBON will introduce several new products into the sleep diagnostic marketplace during 2005. Although today there is a wide variety of equipment to choose from, after careful analysis, BRAEBON concluded there was a need for a more reasonably priced alternative that could perform full PSG studies. This led to the development of the Pursuit Advanced Sleep System™, a package specifically designed for today's business environment of sleep. Based on the proven MediPalm® family of amplifiers, it provides the flexibility to build your own system by ordering the pieces you need or purchasing the complete package. The vision was not to bring another similar "me too" product to the market, but rather to supply a reasonably priced group of components to set up a quality sleep testing facility.
SR What effect do you foresee BRAEBON's products having on the sleep industry?
Bonato: This coming year will see BRAEBON introducing a record number of new hardware and software products aimed at specific target market segments within the sleep industry. As we continue to develop our business and product offerings through a combination of product development and strategic acquisitions, the effect on the sleep industry will be quite evident. For example, BRAEBON recently acquired the software technology platform known as Discovery Outcomes®. Placing this technology under the BRAEBON banner not only diversifies our product line into software, but also impacts the entire sleep industry by consolidating products within a single source supplier. From sensors to outcomes, BRAEBON's new Pursuit Advanced Sleep System reinvents the sleep industry and addresses the needs for today's business of sleep.
---

Respironics recently announced the release of its Alice 5 Polysomnography System, a device that displays and prints physiological adult and infant patient information. Sleep Review discussed this system with Ron Fligge, RRT, global product manager, Sleep Diagnostics, to find out how the Alice 5 simplifies the integration of sleep laboratory devices and the process of obtaining diagnostics.

SR How does the Alice 5 set new standards for data management?
Fligge We now offer new network solutions by providing configuration options for multiple shared data or server-based storage locations. With a secure connection such as a VPN, you can access the data for review and scoring from anywhere in the world.

SR What sets the Alice 5 apart from other diagnostic sleep systems?
Fligge We are one of the select few polysomnography manufacturers to offer pulse transit time (PTT). I believe that PTT is an important tool that can help to identify more subtle respiratory events, which do not meet standard scoring criteria, but cause autonomic arousals. Arousals caused by various events are what make patients excessively sleepy.

Clinical research is clearly demonstrating that patients with OSA have a higher risk for hypertension and cardiovascular disease. Respironics has responded to these patients' needs by offering the Alice 5 in addition to PTT. This combination offers six total channels of ECG, which provides the sleep laboratory with additional tools to assess these patients.

We are the first in the PSG industry to offer "real-time" impedance measurements. Typically with any system, you need to, at least in the beginning of the study, assess the quality of the neurology signals by doing an impedance check. During this check, you do not see or record any patient data. This information is available only during the time it is being checked. With the Alice 5, we are providing visual information on the signal quality for neuro channels (EEG, EOG, and EMG), ECG, and oximetry on a continuous basis. The actual numeric values are also available. All signal quality information is now available for every second of the study in both real time (during acquisition) as well as postacquisition review.

We are also trying to make it easier to install and use the Alice 5. Most systems today have at least four cables running from each bedroom to the control room (amplifier, camera, intercom, and therapy titration control). The Alice 5 integrates the therapy interface for all Respironics therapy devices into a direct bedside connection. Alice 5 automatically recognizes the device and presents only the variables that the device is capable of. All control is software based. Alice 5 offers "voice over IP" from the Alice 5 to the computer. There are no extra cables for the intercom, so we have reduced the cabling to only the Alice 5 Base Station & Network Camera (two cables).

We have now implemented the full 10-20 EEG lead placement layout in our headbox design.

SR What issues or problems does this product resolve?
Fligge Having expanded clinical data (PTT, six-channel ECG, pressure-based flow, and 10-20 neuro layout) provides tools that enable clinicians to evaluate their patients more effectively. We believe that having fewer cables leads to a smoother installation and troubleshooting for our customers. We are also using Masimo Oximetry in the Alice 5. Masimo was the industry pioneer in weak signal detection and motion rejection technologies. This means more reliable oximetry data during studies. Our video implementation provides for the use of both analog cameras with a network video server or a dedicated network camera, providing greater flexibility for our customers.

SR How do patients benefit from the Alice 5?
Fligge More study types can be performed with the newly expanded channel offering of the Alice 5. This provides clinicians with better tools to reach an appropriate diagnosis for the patient.

SR What type of feedback have you gotten from sleep professionals who have used the system?
Fligge One of the most gratifying responses was from a customer who has had experience with our earlier Alice generations. He related how he was very pleased to see that suggestions from other customers were truly considered in our development of the Alice 5.

Everyone seems to believe that PTT will be a valuable tool, and are pleased we have introduced it in the Alice 5. Most of the clinicians I have visited believe that there is a great deal of information in the PTT signal, and they need to continue studying the signal in order to extract the most useful data that is available. There has been a great deal of interest in PTT and our ECG offering from those labs involved with cardiologists, as well as individual cardiologists.

SR How does Respironics plan to propel the sleep industry forward?
Fligge Respironics has a long history in and is committed to the sleep industry. We are an industry leader in therapeutic, patient interface, and diagnostic solutions. While we continue to further each of these areas through ongoing research and development, we are also looking into the unmet needs of other patients who have trouble sleeping. We have formed a new "Sleep Well Ventures" group, to begin researching how we can help patients sleep better. This group is looking at things such as insomnia and circadian rhythm problems.

SR In what other ways is Respironics responding to the needs of its customers?
Fligge Respironics is one of the few companies in the industry that can provide solutions across diagnostics, therapeutics, and patient interface. Beyond these areas, Respironics has the Children's Medical Ventures Hospital, International Divisions, and the newly formed Sleep Well Ventures Group.

We have a dedicated sleep management sales team. This team consists of both sleep sales consultants and technical sales specialists. This group helps customers throughout their decision cycle on equipment, and can offer business solutions tailored to the needs of the customer across all of the sleep products. We also have an internal and external product support group that consists of respiratory, sleep, and other clinicians who offer their expertise 24 hours a day/7 days a week/365 days a year to help our customers.

This is a dynamic industry, and Respironics is pleased to offer solutions to our sleep lab customers and to their customers: the patients.