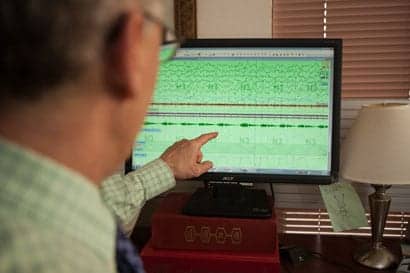 Dr Barry Krakow's findings on the relationship between insomnia and sleep-disordered breathing have far-reaching implications for diagnosis and treatment. The Medical Director of the Maimonides Sleep Arts & Sciences Ltd in Albuquerque, NM, speaks with Sleep Review in our January/February 2014 issue about why the comorbidity is frequently overlooked, what treatments work best, and how to file insurance reimbursements. Read the article in our digital edition, available at http://sr.alliedmedia360.com or on our app (search "Sleep Review" in the App Store).
The issue also provides key excerpts from the first-ever empiric definition for "oral appliance," explains the pros and cons of insourcing versus outsourcing home sleep testing, and gives you seven cloud computing solutions.
Read it online here. For access to past issues, click the "archive" button on the left hand side.
Let us know what you thought about the issue! E-mail SR's new editor Sree at sroy@allied360.com.
Photography by Steven St. John