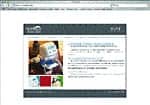 AEIOMed
AEIOMed, Minneapolis, introduces the aura™, a total breakthrough in CPAP design. The system integrates the blower, heater, humidifier, and optional rechargeable battery, all in a very small footprint. The innovative Headrest™ provides superior stability for the nasal interface, which is small and flexible. Its tubing follows the center of the face without blocking vision and touches only at the nostrils. The aura CPAP system emphasizes comfort, ease of use, small size, and portability, eliminating the most widely cited excuses for noncompliance. The aura system offers OSA patients the best CPAP experience possible. For additional information, visit www.aeiomed.com.
---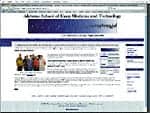 Alabama School of Sleep Medicine and Technology
The Alabama School of Sleep Medicine and Technology, Birmingham, offers unique instructional techniques with a mix of classroom and hands-on instruction in both technical and clinical subjects. The school offers seven different educational course structures, each designed to exceed student expectations and provide an unbiased and fulfilling educational experience. Classes are taught by a highly skilled staff with decades of sleep education experience. For more information, visit www.alsleep.com.
---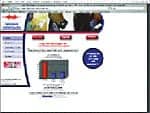 Ambulatory Monitoring Inc
Ambulatory Monitoring Inc, Ardsley, NY, has been providing quality equipment for monitoring physiological functioning in ambulatory subjects for more than 25 years. The devices are used by hundreds of customers worldwide, including medical centers, pharmaceutical companies, NASA, and the US Department of Defense. The company's equipment has been used in medical clinics, in orbit around the earth, under the ocean, on Mount Everest, in the swamps of Georgia, and in the sands of Desert Storm. In short, the company is dedicated to providing reliable and proven equipment. For additional information, visit www.ambulatory-monitoring.com.
---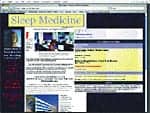 Atlanta School of Sleep Medicine and Technology
Founded in 1992, the Atlanta School of Sleep Medicine and Technology at Northside Hospital, Atlanta, is a leading sleep training center that offers comprehensive sleep medicine training solutions uniquely developed for physicians, technicians, and industry professionals. With a curriculum that addresses specific training and certification needs in an advanced learning environment, and with noted faculty representing several disciplines, along with highly regarded guest speakers, the Atlanta School of Sleep Medicine and Technology at Northside Hospital is regarded as an innovative and respected training facility. For more information, visit www.sleepschool.com.
---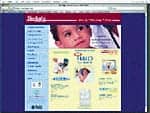 Bio-logic Systems Corp
In 1989, Bio-logic Systems Corp, Mundelein, Ill, introduced Sleepscan, one of the first digital PSG systems. The new Sleepscan VISION, with many advanced new features, is the result of more than 15 years of research and experience. Recent advancements include an exclusive pediatric mode, adaptive sampling, an advanced user interface based on XML technology, improved analysis algorithms, automatic system recovery, dataShare (ability to review and score patient files on almost any computer without the need for special software), remote support, MPEG-2 digital video, and the VISION Front Office, an integrated laboratory management system including patient scheduler, database, and report generator. For more information, visit www.bio-logic.com.
---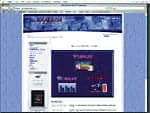 BRAEBON Medical Corp
BRAEBON Medical Corp, Ogdensburg, NY, designs and manufactures sleep diagnostic products including the new PURSUIT Advanced Sleep System and PURSUIT Outcomes. These two products, released in 2005, provide full PSG diagnostic capabilities and data management outcomes at a very reasonable price. In addition, BRAEBON offers a complete line of proven high-quality and reliable sensors for all your recording needs. For more information, visit www.braebon.com.
---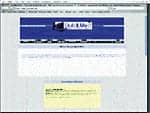 Cadwell Laboratories Inc
Cadwell Laboratories Inc, Kennewick, Wash, was established by Carl Cadwell, DDS, and John Cadwell, BSEE, MD, in 1979. The company invented the first microprocessor-based neurodiagnostic system and today designs, manufactures, and sells PC-based neurodiagnostic and neuromonitoring instruments to laboratories, hospitals, and physicians. Products include: the Easy® PSG/EEG, Easy Ambulatory EEG, Sierra® EMG/NCV/EP, the Cascade IOM instrument for neurophysiological surgical monitoring, electrodes and accessories, and the new full-featured electronic medical record and practice management software called QuickMed®. For more information, visit www.cadwell.com or www.quickmed.com.
---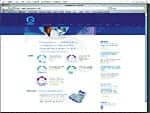 Compumedics USA Ltd
Compumedics USA Ltd, El Paso, Tex, designs advanced diagnostic products for sleep and related disorders. The company has consistently incorporated the latest innovative technology in its clinical products. Wireless data transmission via local area networks is an example of its product innovation. The company also focuses on database and network management software to enhance laboratory productivity. Compumedics Ltd is comprised of five separate divisions including Compumedics Sleep, Compumedics Neuroscience, Compumedics NeuroMedical Supplies, Compumedics DWL, and Compumedics NeuroScan. For more information, visit www.compumedics.com or www.neuroscan.com.
---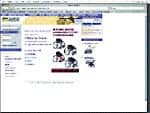 DeVilbiss, a division of Sunrise Medical
DeVilbiss, a division of Sunrise Medical, Longmont, Colo, is a world leader in the design, manufacture, and marketing of respiratory medical products that address the respiratory needs of patients in institutional and home care settings. DeVilbiss products are manufactured in the United States and are distributed in more than 100 countries around the world. For more information, visit www.sunrisemedical.com.
---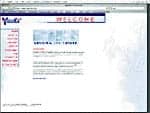 Dymedix
Dymedix Corp, Minneapolis, produces a full line of reusable and disposable sensors and electrodes for sleep disorder testing. The sensors utilize polyvinylidene fluoride (PVDF) film to produce realistic breathing patterns superior to thermistors/thermocouples and air pressure transducers. PVDF responds linearly (nearly instantaneously) to changes in temperature and pressure. Both the disposable and the RealFlo reusable airflow sensors are available in a fast-response model, capable of detecting subtle flow limitations associated with respiratory effort related arousals, or a model that produces waveforms similar to those of thermistors/thermocouples. For more information, visit www.dymedix.com.
---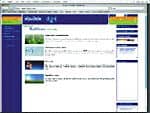 Fisher & Paykel Healthcare
Fisher & Paykel Healthcare, Laguna Hills, Calif, has been developing respiratory care products for more than 30 years. Its sleep apnea products include CPAP, heated humidification devices, and a broad range of CPAP interfaces. The company believes that its products improve patient comfort and acceptance of CPAP therapy, contributing to an increase in its overall effectiveness. For additional information, visit www.fphcare.com.
---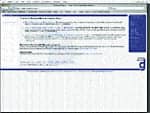 General Devices
Since 1979, General Devices, based in Ridgefield, NJ, has specialized in the design, development, and manufacture of medical devices. For polysomnography studies, the company offers the EIM-107-20A Prep-Check™ Plus electrode impedance meter. The unit provides economical, fast, automatic, accurate testing of impedance of up to 20 electrodes using 0.060-inch safety DIN connectors. For more information, visit www.prepcheck.com.
---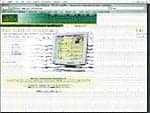 Grass-Telefactor, an Astro-Med Inc Product Group
Grass-Telefactor, an Astro-Med Inc Product Group, West Warwick, RI, manufactures neurophysiological recording instrumentation, including polygraphs, stimulators, amplifiers, amplifier systems, neurodata acquisition systems, data acquisition and analysis software, EEGs, polysomnographs, and long-term monitoring systems for research and clinical applications. A complete line of transducers, electrodes, and accessories is also available. For additional information, visit www.grass-telefactor.com.
---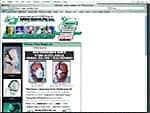 Hans Rudolph Inc
Hans Rudolph Inc, Kansas City, Mo, has been manufacturing respiratory valves along with other respiratory products since 1938. The company also designs and manufactures new dishwasher-safe, steam-autoclavable, soft silicone rubber, oro-nasal (full-face) and nasal CPAP/bilevel masks, including the 7600 VIP Series Vmask™ oro-nasal CPAP/bilevel/NPPV full face mask with a Sensa Seal button-on, silicone rubber, nose bridge accessory seal, and the ALIZES™ series nasal CPAP/bilevel mask with a Comfort Seal™ foam accessory. In addition to a full catalog of respiratory products, Hans Rudolph offers custom designs for original equipment manufacturers and retail (end-user) customers. For additional information, visit www.rudolphkc.com.
---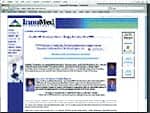 InnoMed Technologies
InnoMed Technologies, Boca Raton, Fla, markets Nasal-Aire® CPAP interfaces, with L-Flow™ technology, for sleep apnea treatment in the home care market and noninvasive ventilation in the critical care setting. Nasal Pap Freestyle® is the most recent interface. It features individual nasal inserts and is available in seven sizes. RespCare markets a line of therapeutic respiratory equipment. SmartNeb® is a compact compressor nebulizer. RespCare also distributes CPAP products, designed to be a lower-cost alternative in the managed care marketplace. For more information, visit www.innomedinc.com.
---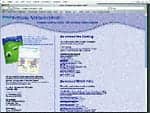 Integra NeuroSupplies
Integra NeuroSupplies, Plainsboro, NJ, is a distributor of a wide range of neurological tools required for electroencephalography, evoked potentials, electromyography, and testing for sleep disorders. These products, designed to outfit any laboratory or clinic at affordable pricing, include air pressure transducers, snore sensors, respiratory therapy products, electrodes, adhesives for electrode application, and educational materials. For more information, visit www.integraneurosupplies.com.
---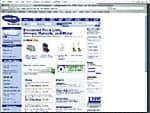 Invacare Corp
Invacare Corp manufactures and distributes innovative home medical products that promote recovery and active lifestyles through more than 25,000 providers. The company, which had 2003 revenues of $1.25 billion, goes to market in the following channels of distribution: home care, mass retail, and institutional. Headquartered in Elyria, Ohio, the firm has manufacturing plants in the United States, Australia, Canada, China, Denmark, Germany, France, Mexico, New Zealand, Portugal, Sweden, Switzerland, and the United Kingdom. For more information, visit www.invacare.com.
---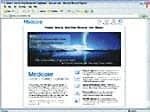 Medcare
Medcare, Buffalo, NY, develops, manufactures, and sells sleep diagnostic systems. In addition to its sales organizations in the United States, Germany, the Netherlands, and Iceland, Medcare has over 60 distributors around the world in more than 50 countries. Medcare provides complete PSG/neuro systems, sensors and accessories, and more. Medcare customers benefit from extensive Web resources, including an online-knowledge base and download center. For more information, visit www.medcare.com.
---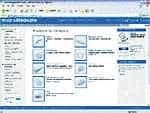 Medcare
Medcare, Buffalo, NY, develops, manufactures, and sells sleep diagnostic systems. In addition to its sales organizations in the United States, Germany, the Netherlands, and Iceland, Medcare has over 60 distributors around the world in more than 50 countries. From standard sensors and basic supplies to new sensor technologies, Medcare's online sensor shop, shopMedcare, gives visitors a convenient resource for all their sensor and supply needs. For more information on Medcare's complete line of sensors, visit www.shopmedcare.com.
---
Mini Mitter Co Inc
Mini Mitter Co Inc, Bend, Ore, offers the Actiwatch® family of actigraphy monitors, which includes: Actiwatch-64, a sleep monitoring device for sleep clinics, insomnia studies, clinical trials, and PLM; Actiwatch-Light for shift work and SAD studies (also used by US astronauts and round-the-world solo sailors); and Actiwatch-Score, which includes an alarm and an input mechanism for patients to key in a numerical score for subjective data, such as their pain levels (www.actiwatch.com). A new product offering is the VitalSense® physiological monitoring system featuring an ingestible, disposable temperature capsule. For more information, visit www.minimitter.com.
---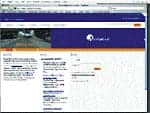 Nellcor Puritan Bennett (Melville) Ltd
Nellcor Puritan Bennett (Melville) Ltd, Kanata, Ontario, Canada, started in 1992 as Sleep Company, offering recording systems for studies in a clinical setting, at home, and in research laboratories. Some of its major products include the Sandman® Elite software system with the Sandman Digital 32+ amplifier, the turnkey Sandman EXpress system with the Sandman Digital 20 amplifier, the Suzanne portable recording system, and the Sandman Spyder neurodiagnostic system. For additional information, visit www.sandmansleep.com.
---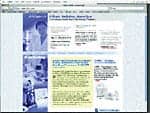 Nihon Kohden America Inc
Nihon Kohden America Inc, Foothill Ranch, Calif, founded in 1979, is a manufacturer of medical instrumentation. The company's product offerings include equipment for polysomnography, electroencephalography, epilepsy monitoring, intraoperative monitoring, electromyography, and evoked potentials, as well as a full line of patient monitoring systems and electrocardiographs. The recently released Poly-Suite database integrates data acquisition, analysis, report generation, and data management into a single interface. Adding new scoring, reporting, and data security features, Poly-Suite sleep systems promise to change the way polysomnographic software is used both inside and outside the sleep laboratory. For additional information, visit www.nkusa.com.
---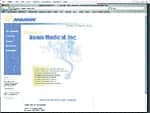 Nonin Medical
Nonin Medical Inc, Plymouth, Minn, designs, manufactures, and markets physiological monitoring devices. Nonin has helped numerous medical professionals meet clinical and economic objectives through an array of innovative physiological solutions. Nonin offers reliable and portable pulse oximeters, CO2 detection monitors, sensors, software, and accessories to health care professionals worldwide. Nonin's durable products are designed to perform in many medical locations and applications such as spot-checking, short-term and continuous monitoring, and overnight oximetry screening. For additional information, visit www.nonin.com.
---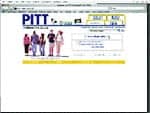 Pitt Community College
PCC is located in Greenville, NC, midway between Raleigh and the Atlantic Ocean and is dedicated to serving all adults in their pursuit of employment skills, discovery of new and emerging technology, and improvement of basic skills. PCC, one of the leading NC Community Colleges, is a member of the North Carolina Community College System. Pitt Community College is accredited by the Commission on Colleges of the Southern Association of Colleges and Schools. Learn more about Pitt Community College by visiting www.pittcc.edu.
---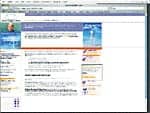 Practice Builders
Ascend Media's Practice Builders, Irvine, Calif, is the leading professional-practice health care marketing firm, specializing in the design and implementation of private practice growth and marketing plans. The company focuses on developing practical marketing programs with easy-to-implement strategies to ensure that physicians and practitioners are not overwhelmed with the business side of owning a practice. Unlike many health care marketing firms, they use a proven four-step methodology—the Scientific Method of Marketing™—to deliver measurable results on every marketing program and ensure that practitioners feel comfortable and confident about marketing and advertising. For more information, visit www.practicebuilders.com.
---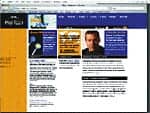 Pro-Tech® Services Inc
Pro-Tech® Services Inc, Mukilteo, Wash, designs, manufactures, and distributes sensors used for diagnosis of sleep-related breathing disorders. The company is committed to serving its customers with products that produce quality data, are easy to use, and are comfortable for the patient. Pro-Tech offers not only traditional technologies but also state-of-the-art sensors to meet the needs of the more discriminating clinicians and researchers. For additional information, visit www.pro-tech.com.
---
Puritan Bennett/Tyco Healthcare
Puritan Bennett, Pleasanton, Calif, is one of the world's premier producers of respiratory-related medical products serving patients from the hospital to the home. A part of Tyco Healthcare, Puritan Bennett is a leader in ventilators, oxygen, spirometry, sleep therapy, and other respiratory care products. The company also offers a range of sleep diagnostic systems and clinical information software developed by Clinivision Clinical Information Systems. Puritan Bennett's technological expertise and in-depth understanding of real-world clinical issues have resulted in numerous improvements in the field of respiratory care. Puritan Bennett offers an exceptional level of customer support that includes technical service and clinical education resources. For more information, visit www.puritanbennett.com.
---
ResMed
ResMed, Poway, Calif, is a leading manufacturer of medical equipment for the diagnosis and treatment of sleep-disordered breathing (SDB), selling a comprehensive range of products in more than 60 countries worldwide. It is dedicated to raising awareness among patients and health care professionals of the potentially serious health consequences of untreated SDB. ResMed provides quality systems, reliable products, and complete solutions, and is dedicated to improving the lives of people suffering from SDB with effective therapy and lasting results. For more information, visit www.resmed.com.
---
Respironics
Respironics, Murrysville, Pa, is a leading developer, manufacturer, and distributor of innovative products and programs that serve the global sleep and respiratory markets. Focusing on emerging market needs, the company is committed to providing valued solutions to help improve outcomes for patients, clinicians, and health care providers. Respironics markets its products in more than 125 countries and employs more than 3,500 associates worldwide. For more information, visit www.respironics.com.
---
Rochester Electro-Medical Inc
Founded in 1960, Rochester Electro-Medical Inc, Tampa, Fla, offers a wide variety of supplies for sleep medicine, EEG, EMG, evoked potential studies (E-P), O/R, and sleep research. The range of products Rochester Electro-Medical manufactures includes respiration monitors, EEG electrodes (gold, silver, and tin), biopotential electrodes, air pumps, recording ink, electrode jelly, impedance meters, disposable electrodes and snap-on cables, disposable monopolar and concentric needles, subdermal needles, nerve conduction velocity, and sleep/EEG accessories. For more information, visit www.rochestermed.com.
---
Sleep Review
As the leading publication within the sleep medicine marketplace, Sleep Review, The Journal for Sleep Specialists, helps to educate and inform 20,000 sleep specialists and respiratory care professionals on the expanding sleep market. Editorially, Sleep Review presents insightful feature articles focusing on the clinical side of sleep medicine, case reports, facility profiles, guest editorials and commentaries by sleep professionals, reimbursement updates, legal counsel, and product and news releases. Articles are pragmatic and thought-provoking and present both the clinical as well as the business management side of sleep medicine. For more information, visit www.sleepreviewmag.com.
---
Sleepmate Technologies
Sleepmate Technologies, Midlothian, Va, has been setting the standard for excellence in the sleep diagnostic industry since 1985. Founded by Dr Stephen A. Burton, a board-certified sleep professional, Sleepmate strives to enhance the capabilities of sleep professionals and the success of patient diagnostics. They are committed to meeting the ever-changing needs of sleep professionals as effectively, efficiently, and economically as possible. Their desire to make things better by finding new solutions, materials, and systems for delivering state-of-the-art products and services ensures that they stay one step ahead of the industry. Please visit www.sleepmate.com for more information and to see our second generation of sleep sensors.
---
SLP Inc
Established in 1993, SLP is a leading sleep disorder sensors manufacturer, distributing worldwide under the SleepSense brand. All products are CE and FDA 510(k) approved, and the company is ISO 9000:2000 and ISO 13485:2003 certified. SLP supplies sensors to thousands of sleep laboratories all over the world, with sensors adapted to systems from all major manufacturers. SLP products also include the SleepStrip disposable sleep apnea screener and the BiteStrip disposable bruxism test, with additional products in the "smart sensor" in development. All products are manufactured in the United States by SLP Inc, a subsidiary located in St Charles, Ill, managed by Ken Godish. Visit www.slp-med.com for the smart sensor products. Visit www.sleepsense.com for a full line of sleep disorder sensors.
---
VIASYS Healthcare Inc
VIASYS Healthcare Inc, Conshohocken, Pa, is focused on respiratory care, neurocare, critical care, and medical/surgical technologies. VIASYS Respiratory Care offers mechanical ventilators, instrumentation for respiratory and cardiac diseases, and systems for diagnosing sleep-related disorders. VIASYS Neurocare creates instruments for the diagnosis and monitoring of nerve, brain, hearing, and other neurological disorders. Some of the products in this area include neurodiagnostics for EEG, EMG, audiodiagnostics, nerve monitoring, and epilepsy monitors. VIASYS Medsystems develops surgical implant components, critical care tube feeding systems, polyurethane and surgical barrier control systems, and wireless patient monitoring systems. For additional information, visit www.viasyshealthcare.com.
---
XLTEK
XLTEK, Oakville, Ontario, Canada, is an established world market leader in the monitoring and diagnosis of conditions affecting the central and peripheral nervous systems. We also know the sleep laboratory and its unique demands on both equipment and staff. XLTEK is constantly involved in demanding clinical environments like the operating room, intensive care unit, hospital ward, and practitioner's office. XLTEK equipment is designed and engineered to reflect your actual work patterns and to save time throughout your workflow. For more information, visit www.xltek.com.