Concorde Career Colleges in East Memphis and Mid-South Sleep have opened an on-campus sleep lab that provides diagnosis and care for the community and training opportunities for Concorde students.
The Sleep Lab at Concorde is a five-bed sleep and neuro facility. Students in a variety of programs—including neurodiagnostic technology and polysomnographic technology—will get hands-on training at the center. It is one of three facilities for Jackson, Tenn.based Mid-South, and all are accredited by the Joint Commission.
"Patient education is a main priority, and we offer more one-on-one time than people will get from a typical provider," says Chris T. Lockhart, polysomnographic & neurodiagnostic technology program director at Concorde and the day-to-day lab director, in a release. "We aim to provide a better patient outcome and student-centered learning and comprehension that could not be achieved in a typical lab environment."
Concorde, which has 16 campuses in eight states, recently started the neurodiagnostic technology program on the Memphis campus. In neurodiagnostic technology, students learn to record and study electrical activity in the brain and nervous system and could become a sleep technologist, EEG technologist, and more. The program takes about 16 months to complete (full time).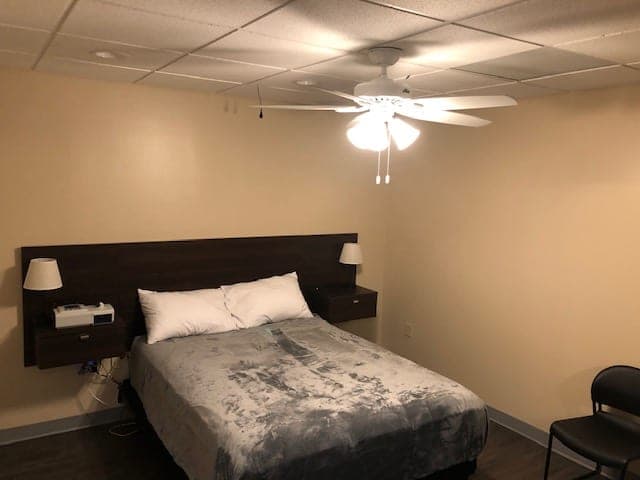 In the polysomnographic technology program, students train to be a support team member for a certified sleep technologist or medical director. As a polysomnographic technologist, they will perform and evaluate overnight sleep studies, leading to the identification and treatment of sleep disorders. It is an 8-month diploma program.
"Having our sleep and neurodiagnostic lab on campus helps ensure our students will have an exceptional learning environment," Lockhart says.
"Our goal is to not just provide testing and diagnosis for patients, we want to follow up and make sure they continue to sleep well," says Kelia Ingram, owner of Mid-South, in a release. "We provide quick turn-arounds on referrals, helping patients and their providers get quick and reliable information."