An Arizona sleep physician shares why he started a newsletter for primary care physicians, writes a sleep Q&A newspaper column, and recently published a consumer-facing book on sleep.
Being asked by Sleep Review to discuss how those of us in sleep medicine can make a difference in our communities gave me a chance to look back on my career and realize the roots of what originally motivated me to focus my practice in this specialty.
About 20 years ago, when I was a pulmonologist in rural Arizona, I became drawn to sleep medicine. The closest sleep labs were 150 miles away, so I started doing in-home studies before it was fashionable. In fact, many of you will get a chuckle out of this: I could not get Medicare to reimburse me for the evaluations. (My, how times have changed.)
As I became more interested in sleep medicine, I wanted knowledge beyond just sleep apnea. Over the years, I studied, attended seminars, and finally became board certified in sleep medicine.
It was during this period that I realized there was a great need to educate people and physicians about sleep. I was quite aware of how little we physicians had been taught about something as important to health as sleep. In fact, earlier in my career, I was a shining example of this ignorance.
As a result, I felt my first task was to educate my fellow physicians. I began writing a quarterly newsletter. In the newsletter, I reviewed the latest studies in sleep that would be useful to a primary care provider. At the end of each newsletter, I would discuss a topic such as sleepwalking or REM behavior disorder. It was very well received and appreciated. To this day, it is one of the things I enjoy doing the most.
About this same time, I decided to set about educating my community. I approached my local newspaper with an idea to write a weekly sleep column. I thought a question and answer format would be best. It took a great deal of perseverance to get them to listen to the idea, but the paper finally agreed and the column is still running successfully after many years.
I then branched out to local radio and television outlets, realizing the huge interest in sleep and its health effects. After all, most every American either has a sleep issue or knows someone who does.
Finally, empowered by the fact that people are thirsting for information on sleep, I have reached out nationally. Now I write a weekly sleep blog for EveryDayHealth.com and my new book Sleep Soundly Every Night, Feel Fantastic Every Day was just published by Demos Health last month.
My take-home message is that educating the public and fellow physicians is our most important calling. As you all know, sleep plays a very important role in health. In fact, a day rarely goes by when yet another important study demonstrating this relationship is published. It should be an important part of our job as sleep physicians to take this information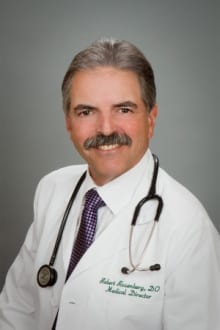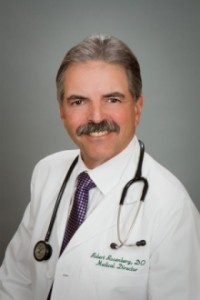 and proactively educate our community about it. Whether it is via writing, lecturing at community centers and churches, or electronic media, we can and should make a difference.
Robert S. Rosenberg, DO, FCCP, is board certified in pulmonary and sleep medicine. He is medical director of the Sleep Disorders Center of Prescott Valley, Ariz, and author of Sleep Soundly Every Night; Feel Fantastic Every Day. Visit his website at www.AnswersForSleep.com.