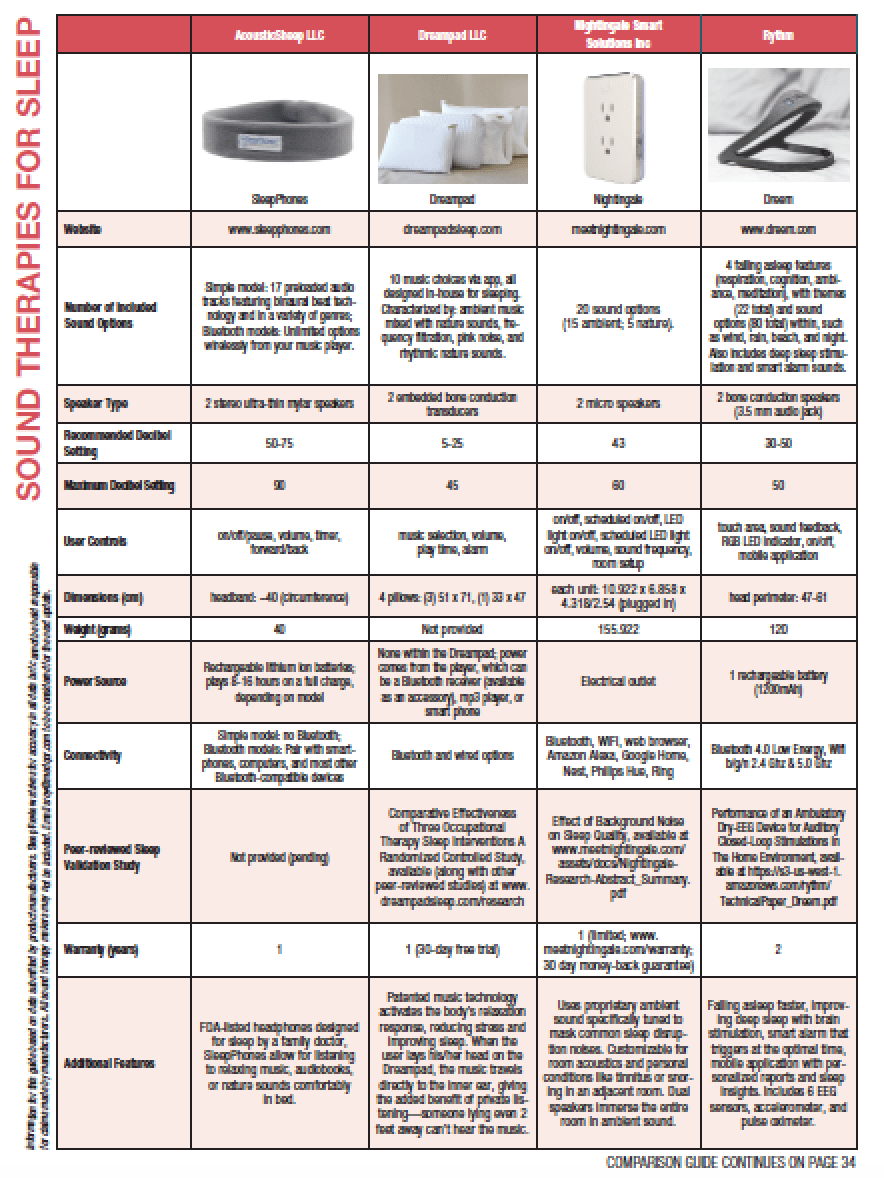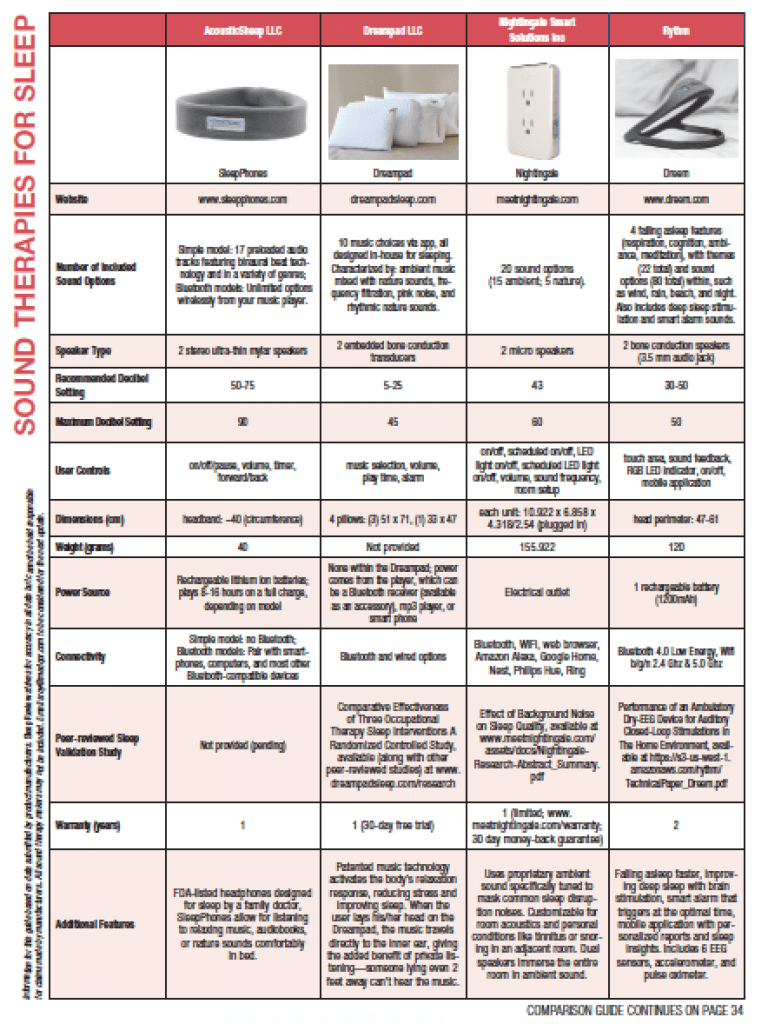 Sleep Review's side-by-side comparison guide of sound therapies/acoustic therapies for sleep compares 6 devices. Click the thumbnail above or 1117SoundTherapies to view the full matrix at a legible size.
The guide compares features such as number of included sound options, speaker type, recommended and maximum decibel settings, user controls, dimensions, weight, power source, connectivity, validation study, and warranty for the following sound therapies: AcousticSleep LLC SleepPhones, Dreampad LLC Dreampad, Nightingale Smart Solutions Inc Nightingale, Rythm Dreem, Safella Ltd Somnuva, and Uriel Inc UrielTones.
A version of this comparison guide was published in the November/December 2017 issue. If your company is missing, please e-mail sroy[at]medqor.com so you can be considered for the next update.