Simple Solutions 2 LLC, a product development and licensing company, has partnered with Perdue Woodworks, a 47-year-old furniture manufacturer located in Rapid City, SD, to make and sell stylish CPAP-storing nightstands.
The nightstands are designed to organize and conceal positive airway pressure therapy equipment and supplies.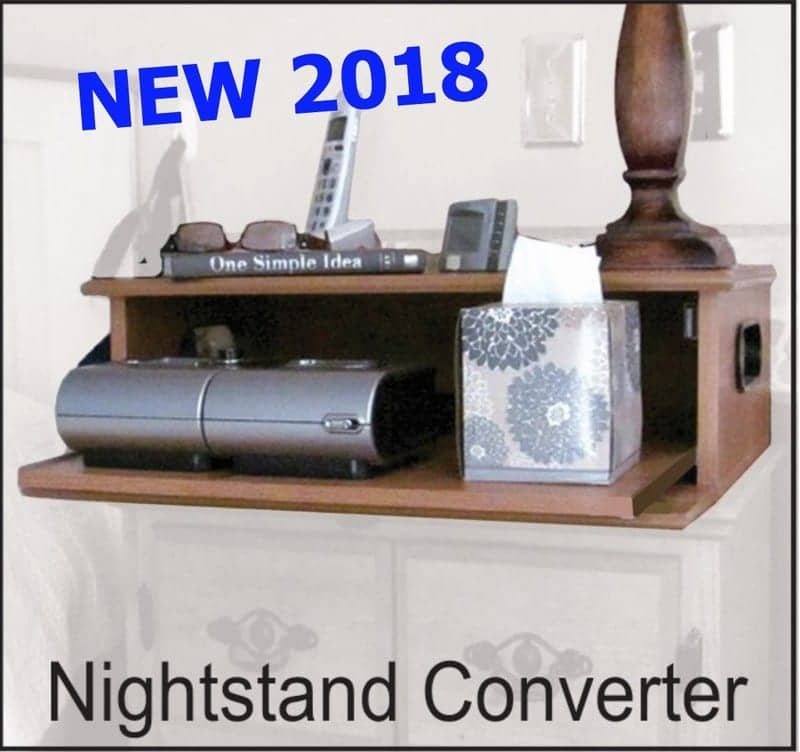 They feature efficiently positioned access openings on both sides and the back of the nightstand to accommodate air hoses, electrical cords, and power converter. Because both sides of the nightstand have access to the machine, it can be placed on either the side of the bed.
An adhesive hook attaches to the nightstand for securing the face mask when not in use.
The nightstand features a fixed shelf as well as an 8.5-in roll-out shelf for easy access to equipment controls and water reservoir. The nightstand provides ample storage for gallon water containers, tissues and more.
Available online in 3 water-resistant finishes,  and delivered assembled.