Motif Medical, a medical equipment provider has launched a product line focused on the needs of CPAP users.
"Motif's mission is to improve the health of the whole family, so we're extremely excited to announce the launch of Dream. Research clearly indicates that quality of sleep has an enormous impact on overall physical and mental health. That's why when creating the Dream line, we focused our designs not only on the efficacy of the masks, but on engineering products that deliver superior fit and comfort for a revitalizing night's rest—which translates to a happier, healthier life for the wearer," says Eric Peterson, Motif Medical director of sales and engineering, in a release.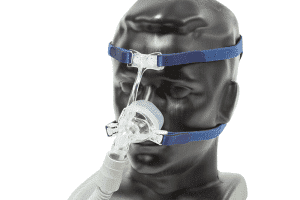 The Motif Dream is available in two styles: a full face mask and a nasal mask, both engineered for functionality and comfort. The Dream masks have been constructed from medical grade silicone and with a close seal to prevent leaks. A flexible, one-piece pad helps the Dream masks conform to the forehead.
Motif engineered the CPAP mask with a quick assembly design to make cushion replacement simple and convenient. The Dream line is compatible with all tubing systems for added flexibility.
Motif Medical also announced that the company's headquarters have moved to 1053 East Whitaker Rd, Ste 115 in Raleigh, North Carolina. The move will enable Motif to better collaborate with the local business community and access a talent pool equipped to support the company's rapid growth, the company said in a statement.
"When considering where to headquarter Motif, our primary consideration was future expansion. The new location better supports our rate of growth, and ability to scale to better meet the needs of our customers," Peterson says. "Raleigh offers everything we hoped for and more. We look forward to becoming an important part of Raleigh's thriving business community."