Designed for use in a variety of positions, the Neck Sofa is a formfitting neck pillow with a unique design and with a "patented inner molded support structure" that shapes the neck, head, and shoulder area with precision, the manufacturer says.
According to the company, the product has been designed to help relieve muscle pain, stiffness, fatigue, and tension by supporting the weight of the head and aligning the position for comfort and posture health.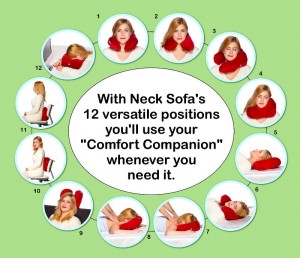 The Neck Sofa can go anywhere and provide the comfort and wellness features on the beach, by the pool while reading, at a sporting event, on a plane, train or private vehicle, getting or giving a massage, or simply while relaxing.