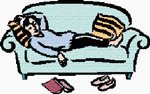 ResMed to Educate Cardiologists at ACC
As part of a new initiative aimed at improving the lives of sleep apnea patients with cardiovascular disease (CVD), ResMed, San Diego, will attend the American College of Cardiology (ACC) 55th Annual Scientific Session to educate cardiologists on new technologies and methods for treating sleep apnea and improving therapy compliance in CVD patients.

"Previously, our goal was to educate health care professionals on the high prevalence of sleep apnea among CVD patients," said Michael Farrell, VP of marketing, Americas, ResMed. "Now that cardiologists have begun to recognize the severe impact of sleep apnea on their patients, our goal has shifted toward helping them treat sleep apnea effectively, so CVD patients can experience improved outcomes from their sleep apnea therapy."

A special focus for the exhibition will be ResMed's new VPAP Adapt SV™, a bilevel device with US Food and Drug Administration clearance for the treatment of central sleep apnea (CSA), mixed apnea, and periodic breathing such as Cheyne-Stokes respiration (CSR). "The VPAP Adapt SV represents a significant breakthrough for patients with CSA, mixed sleep apnea, and CSR, and fulfills the need of the medical community for a comprehensive treatment solution for these patients," Farrell said. ResMed will be exhibiting at booth #1765 at the ACC 2006 in Atlanta. The session will take place March 11 through March 14, 2006.
---
Sepracor Reports First Profitable Year
The launch of the insomnia drug LUNESTA fueled a successful year for the Marlborough, Mass-based pharmaceutical company Sepracor. For the year ended December 31, 2005, Sepracor's consolidated revenues were approximately $820.9 million.
"The year 2005 was a year of significant growth for Sepracor and its stakeholders, said Timothy J. Barberich, the company's chairman and CEO. "It marks our first profitable year, aided by the successful launch in April of LUNESTA brand eszopiclone for the treatment of insomnia. In December, we expanded our XOPENEX franchise with the launch of XOPENEX HFA, a metered-dose inhaler for the treatment or prevention of bronchospasm. We also submitted a new drug application to the US Food and Drug Administration for arformoterol, a nebulized long-acting beta-agonist for the treatment of chronic obstructive pulmonary disease (COPD), advanced our early-stage pipeline of pharmaceutical products, and presented and published data related to our LUNESTA and XOPENEX product franchises. With these accomplishments, we believe we have positioned Sepracor for continued growth and profitability for 2006."
---

Drug Reduces Sleep Apnea in Heart Failure Patients
Results of a recent study show that heart failure patients who take a single dose of acetazolamide—a mild diuretic and respiratory stimulant—before going to bed exhibit less sleep apnea, improved blood oxygen levels, and fewer daytime symptoms of sleepiness. The results of the double-blind, placebo-controlled study appear in the January 15, 2006, issue of the American Journal of Respiratory and Critical Care Medicine.
"An important finding of the double-blind study was the significant improvement in patient perception of improved sleep quality, waking up more refreshed, with less daytime fatigue and sleepiness while taking acetazolamide, compared with placebo," said Shahrokh Javaheri, MD, of the Pulmonary Service in the Department of Veterans Affairs Medical Center and Department of Medicine at the University of Cincinnati College of Medicine. "We hypothesize that with long-term drug therapy, as sleep-related breathing disorders improve, it may be reflected in an improvement in cardiac function that will further improve periodic breathing, resulting in a positive feedback cycle," Javaheri added. "Improvement in sleep apnea may assist cardiac function by a variety of mechanisms such as improved oxygenation."
---
ResMed Financials Hit Record Numbers
ResMed Inc, San Diego, achieved record revenue and income results for the quarter ended December 31, 2005. The results were driven by the success of the company's acquisitions and strong demand for its products including the Mirage Swift™ and the S8™ flow generator platform.

Peter C. Farrell, PhD, ResMed chairman and CEO
"In the second quarter of fiscal 2006, sales in the Americas increased by a record 50% over the year ago quarter to $78.3 million, reflecting continued strong demand for our new Mirage Swift patient interface and full face mask as well as a rapid adoption of our S8™ flow generator platform," said Peter C. Farrell, PhD, chairman and CEO. "International sales, including incremental revenue contributions from the acquisitions of Resprecare, Hoefner, Saime, Pulmomed, and PolarMed, totaled $68.1 million, a 32% increase over last year."
During the quarter, ResMed also donated $255,000 to the ResMed Foundations, which promote research and awareness of serious medical consequences of untreated sleep-disordered breathing.