With a new website, thensf.org, and a leader well-versed in integrated communications and behavior change, the National Sleep Foundation speaks to the public to help protect and improve community health.
By Sree Roy
"We ultimately have a public health mission," says John Lopos, the new CEO of the National Sleep Foundation (NSF). He's speaking of sleep health and its bigger responsibility within public health. Since taking the helm of the NSF in June 2020, Lopos has been wielding his expertise in healthcare communications and marketing strategy to help entrench the basis and benefits of sleep health into the public consciousness.
"We continue to engage the public to help reshape certain attitudes and behaviors. People become empowered when they truly internalize that their sleep health is important to their all-around health and well-being—and that the promise of sleep is based in science," Lopos says. "For all the progress [the NSF has] made during our first 30 years, we'll have new milestones over the next 30 years and beyond, to help people get the sleep they need. If I had to name one thing that I hope continues to get better during my tenure, it would be that sleep health becomes a mainstay and is prioritized within broader public health."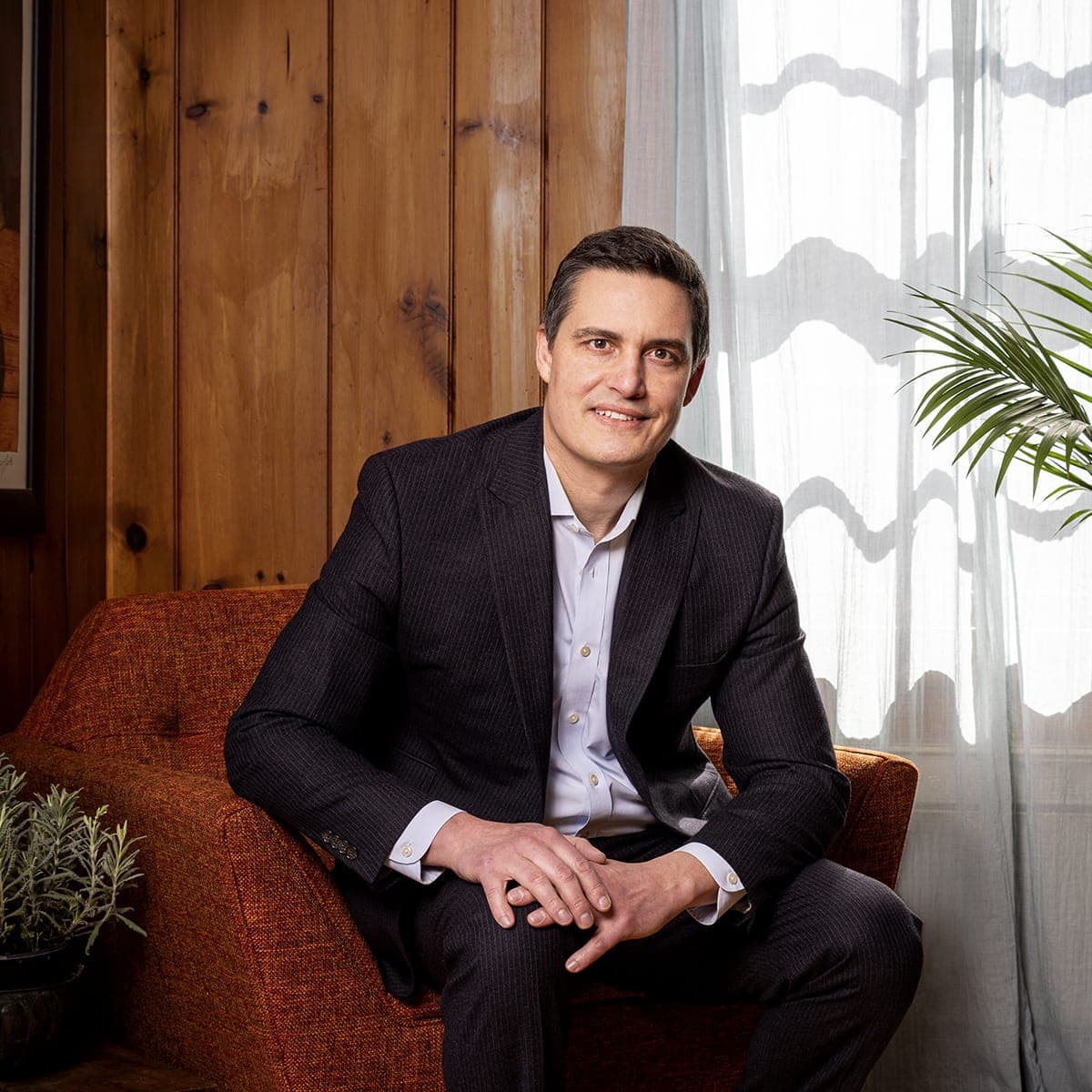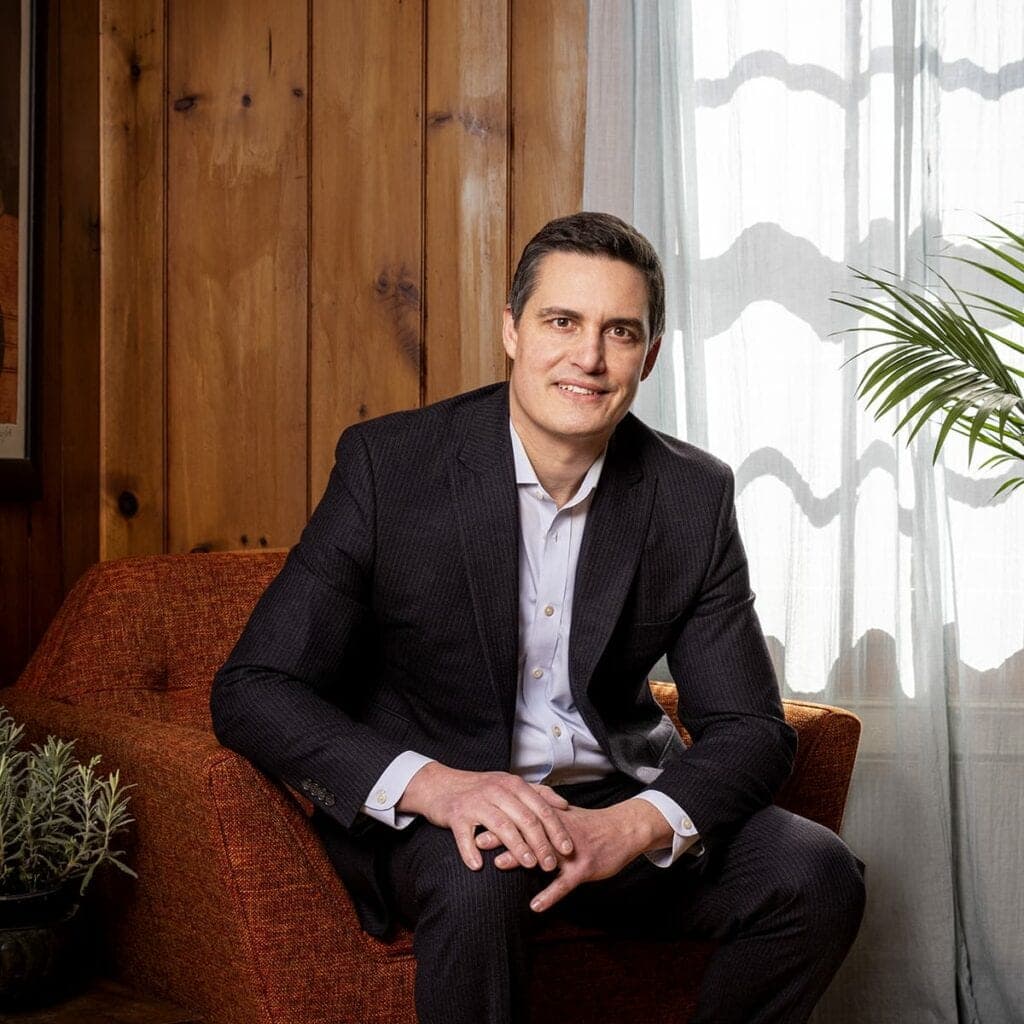 Though Lopos is new to the CEO role at NSF, he's seen or participated in its advocacy work for most of the foundation's 30 years of existence. Connecting with the NSF almost two decades ago, Lopos most recently served as an NSF director. In the past, he's been on its task forces and committees including development, public awareness, compensation, and finance, as well as participated in NSF-organized activities on Capitol Hill. His expertise in behavior change—which stems from a psychology major in college and is honed through the application of principles of the Fogg Behavior Model in his communications work—is an asset for his new role.
"NSF set the tone very early," Lopos says, "and its impact has been sustained over the years. I think the ongoing work with the public has really helped propel sleep health visibly into the mainstream. The NSF has aligned and mobilized a very diverse range of stakeholders over the years—scientists, academics, clinicians, policy-makers, industry—and we've all been advocates in the trenches."
[RELATED: Safeguarding America's Sleep]
Integrating Sleep Into Lifestyle
In Lopos' view, the best way for people to optimize their sleep is to integrate sleep health into multiple aspects of their lifestyles. "While we educate and empower the public, we need to reinforce an NSF and sleep health experience wherever they engage…all the different places they live and learn—in their homes, communities, and in step with other parts and aspects of their lives," Lopos says.
For example, the NSF struck a partnership to provide sleep health educational messages within Samsung's Galaxy Watch3. That means millions of Samsung device users could receive regular sleep health tips and information via the Samsung Health app. "We are working to elevate the role of sleep in people's lives, wherever they're consuming content and thinking about their overall health and well-being," Lopos says.
Expect to see more integrated communications from the NSF in the coming years. "We're going to reach the public through diverse channels—not necessarily always on our website," Lopos says.
New Website
Still, the website, recently relaunched as thensf.org, remains a valuable resource for members of the public who look for trusted information from the National Sleep Foundation.
The website makes it easy for the public to find resources such as:
It also includes content specific to the COVID-19 pandemic, such as "Making Time for Sleep," which is designed to help people who are working or schooling from home, and "Sleep, Immune Health, and Vaccination," which includes 5 tips for better sleep. "Evidence shows people should try to sleep well to help maintain good immune function and response, including if they're planning on getting a vaccine," Lopos says.
These resources also are available for medical professionals to share directly with their patients, such as by including thensf.org website links in after-visit summary reports.
Through decades of work, the NSF is seeing its impact. Lopos in particular cites "the increasing features and consumption of sleep health content in the media" and a "large influx of new and innovative consumer products" as a result of the work of NSF and others over the years. As new content channels open, expect the NSF to continue to raise its voice for sleep health—wherever the public seeks to engage.
Sree Roy is editor of Sleep Review.
Illustration 73026791 © Rawpixelimages – Dreamstime.com