The American Academy of Sleep Medicine (AASM) congratulates the recipient of the 2020 Trainee Investigator Award, Kent Werner, MD, PhD, and the two individuals who received the honorable mention designation. They were recognized during the AASM annual membership meeting, which will be held as a webcast on June 15.
The award program is open to AASM members who are students, postdoctoral fellows, and residents, and who present an abstract at the SLEEP annual meeting of the Associated Professional Sleep Societies LLC (APSS).
Each applicant's abstract was reviewed by the AASM Education Committee, and the most exceptional abstracts with the highest scores were selected for recognition. The 2020 recipients were determined from among 85 applicants following three rounds of blind reviews.
The winner receives a $1,000 award, and an award of $500 is given to each of the honorable mention recipients. Their abstracts are available in the SLEEP 2020 abstract supplement. SLEEP 2020, the 34th annual meeting of the APSS, will be held as a virtual meeting Aug 27-30.
Trainee Investigator Award Recipient
Kent Werner, MD, PhD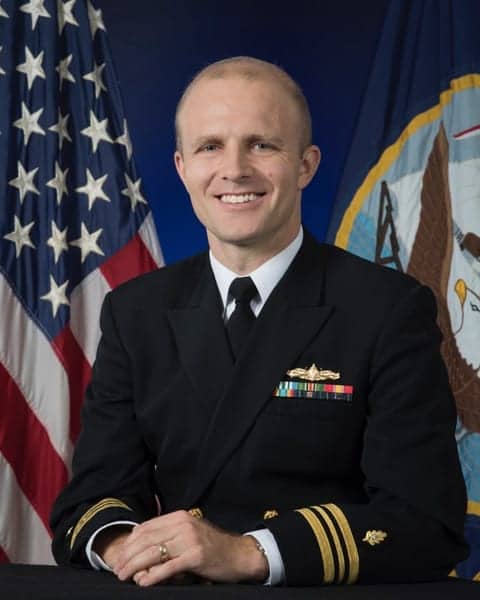 Uniformed Services University of Health Sciences
"Poor Sleep Quality Predicts Serum Markers Of Neurodegeneration And Cognitive Deficits In Warriors With Mild Traumatic Brain Injury"
After deploying as a surface warfare officer onboard a Navy destroyer, LCDR J. Kent Werner, Jr., MD PhD, transferred to the Navy Medical Corps in 2003. He completed his medical degree, doctorate in neuroscience and molecular biology, and neurology residency at Johns Hopkins in 2016, and he currently serves as assistant professor in the department of neurology at the Uniformed Services University of Health Sciences in Bethesda, Maryland. He treats patients with sleep and related neurological disorders at the Walter Reed National Military Medical Center, where he recently completed his sleep fellowship. His research focuses on the interaction of traumatic brain injury and sleep physiology with neurodegenerative disease.
Honorable Mentions
Michael R. Goldstein, PhD
Beth Israel Deaconess Medical Center – Harvard Medical School
"Fatigue and Pain Responses Across Repeated Exposure to Experimentally Induced Sleep Disturbance and Intermittent Recovery Sleep: Sex Differences"
Goldstein is a postdoctoral fellow in the Sleep and Inflammatory Systems Laboratory at the Beth Israel Deaconess Medical Center. His research examines mechanisms of stress physiology across both wakefulness and sleep, along with effective intervention to enhance health and wellness both individually and more broadly as a society. He uses experimental paradigms of repeated sleep restriction and recovery with concurrent measurement of cardiovascular regulation (e.g., HRV), biochemical pathways (e.g., immune markers), electrophysiology (e.g., EEG spectral analysis and waveform morphology), and subjective experience (e.g., pain, fatigue, mood).
Samira Naime, MD
The George Washington University School of Medicine
"Women Are Underrepresented In Major US Sleep Societies Recognition Awards"
Naime is currently a pediatric sleep medicine fellow at The George Washington University School of Medicine/Children's National Hospital. She previously completed her residency in pediatrics at Charleston Area Medical Center/West Virginia University and a pediatric pulmonology fellowship at Children's National Hospital. She will be starting a position in pediatric pulmonology and sleep medicine at Children's Mercy Hospital in Kansas City, Missouri. Throughout her training, she has worked on a variety of research projects including clinical and basic science research. She is interested in diversity, inclusion, and gender parity in medicine.