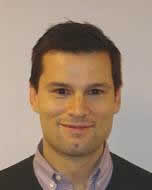 The Joint Commission appointed Daniel J. Castillo, MD, as medical director of its division of healthcare quality evaluation.
Castillo will lead clinical, research, and patient safety issues within the division, while also providing clinical expertise in the development of health care quality evaluation tools for accreditation and certification programs, according to The Joint Commission, one of the oldest and largest standards-setting and accrediting bodies in health care.
Castillo understands the issues confronting physicians and health care, said Jerod M. Loeb, PhD, executive vice president of healthcare quality evaluation for The Joint Commission.
"[Daniel's] knowledge will be important in facilitating The Joint Commission's dialogue at a national level with other stakeholders and patient safety and quality organizations on how accreditation and certification standards and performance measures can contribute to efforts by health care organizations to deliver safe, reliable care," Loeb said.
Castillo earned his medical degree from the Medical College of Wisconsin, in Milwaukee, and completed his emergency medicine residency at Northwestern Memorial Hospital in Chicago.
Castillo, who also has an MBA, most recently served as an emergency medicine physician at NorthShore University HealthSystem, in Evanston, Ill.